We work with businesses, governments and investors to shape the way markets work for the underserved.
Aavishkaar Group
Aavishkaar Group is the global pioneer in taking an entrepreneurship-based approach towards development. The Group is focused on developing the impact ecosystem in Asia and Africa, and bridging the opportunity gap for the emerging 3 billion.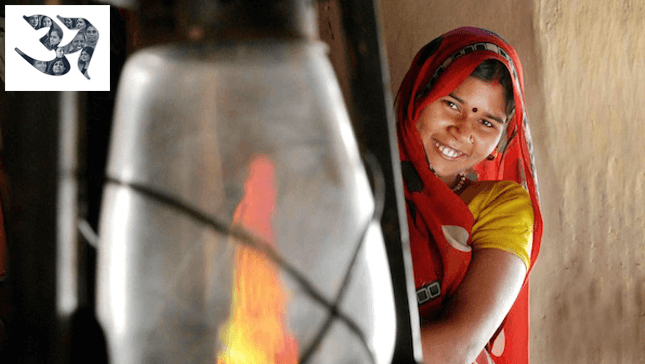 Collaboration towards achieving the SDG
s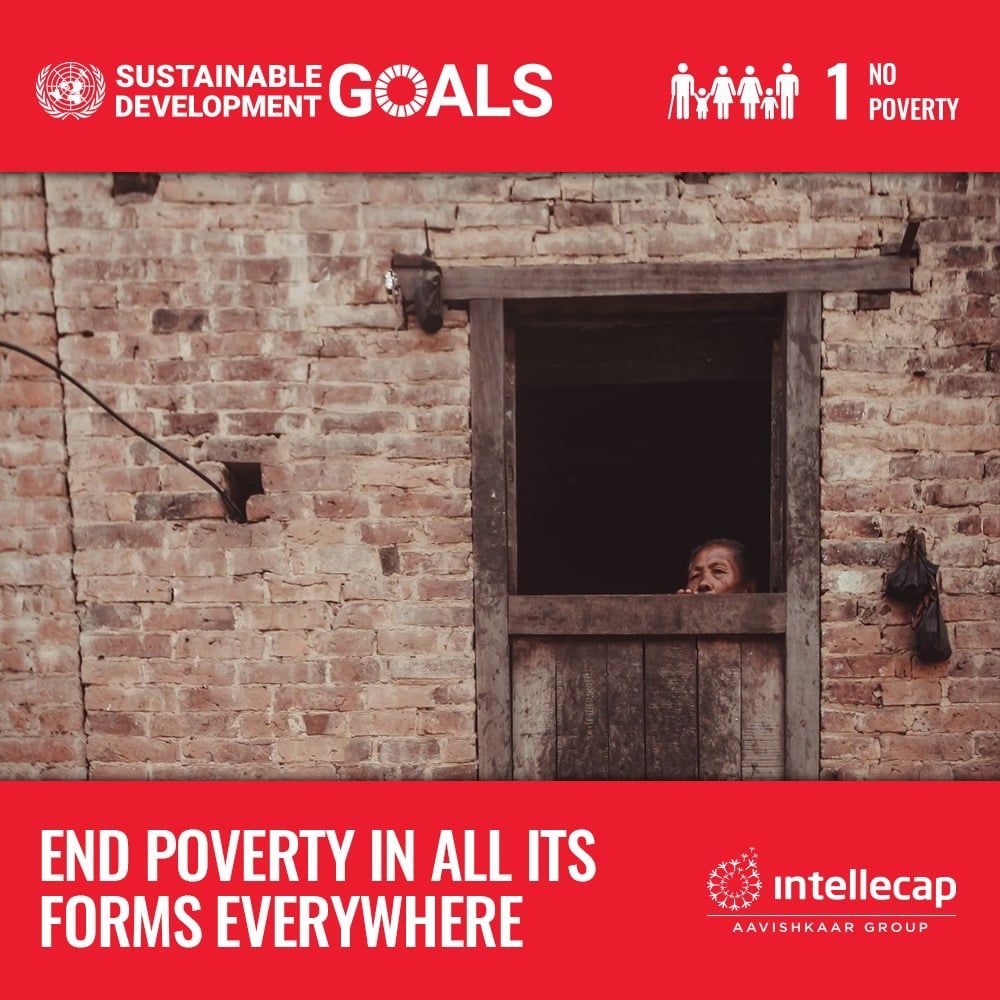 No Poverty
By 2030, the world aims to end poverty in all its forms everywhere. Achieving this ambitious goal, known as Sustainable Development Goal 1 - No Poverty, requires a deep understanding of systemic root causes of poverty. Tackling poverty is directly linked to building sustainable employment solutions.
To combat challenges that arose out of disguised unemployment and underemployment in Tuli, Nagaland, Intellecap was tasked with strategically designing a livelihood-strategy. Our team spent time exploring the socio-economic landscape of Tuli, which helped us realize some of the distinct advantageous features of the region and led to the creation of a 5-year detailed road map for the execution of a livelihood project. Intellecap also provided implementation support to the project for over 2 years.
This project would lead to over 2,500 direct and indirect jobs, safeguarding Tuli's community from situations of extreme poverty. Learn more about our approach and work in Tuli, Nagaland: http://ow.ly/p1rL50FeLcc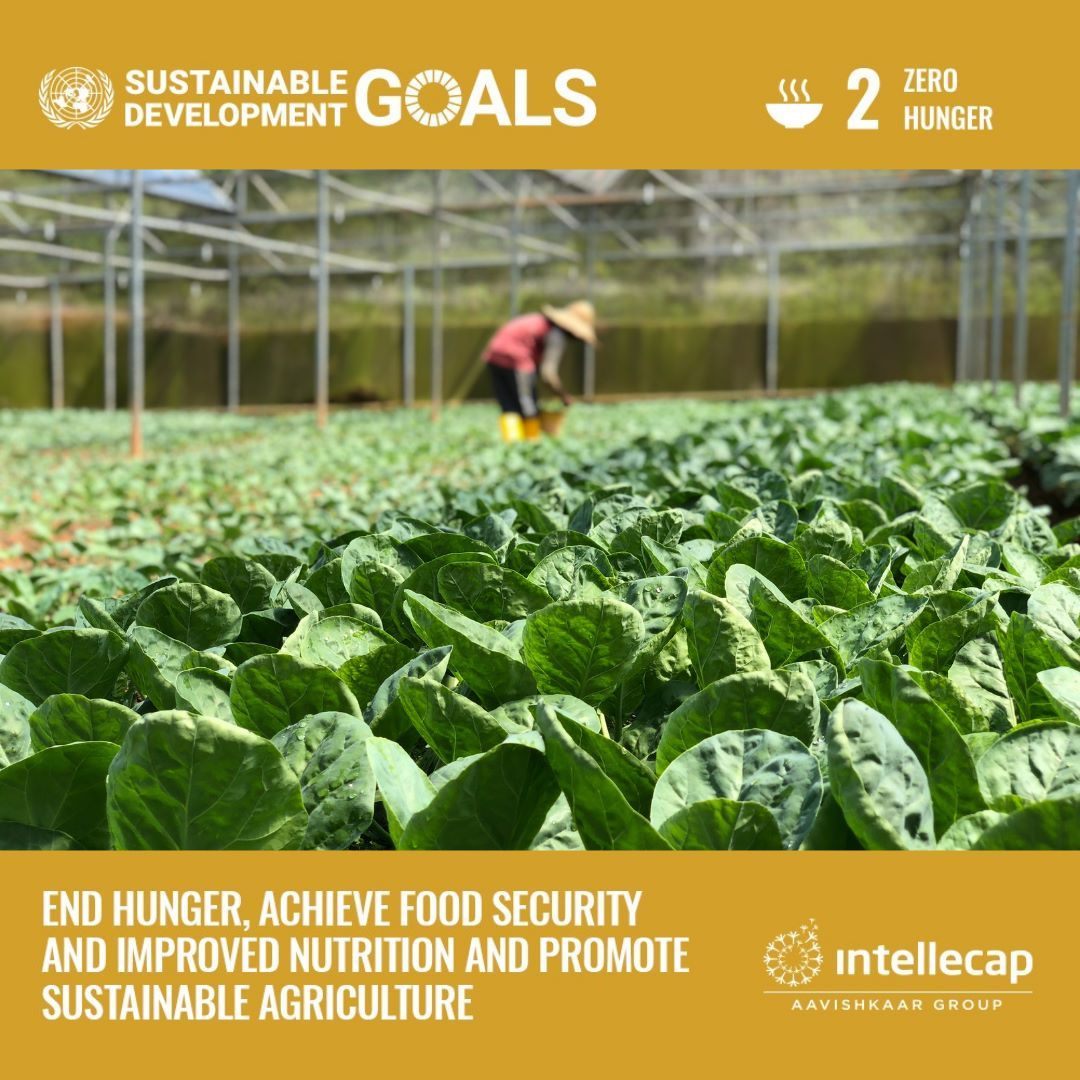 Zero Hunger
Let's face the facts. The world is not on track to achieve Zero Hunger by 2030. If recent trends continue, the number of people affected by hunger would surpass 840 million by 2030.
At Intellecap, we are committed to help identify and scale innovations that can potentially solve global hunger. For instance, in East Africa, we recently concluded a call for applications for entrepreneurs who are working towards optimizing water and energy for food production. We also recently worked with a Global Foundation to open an Innovation Fund that will help scale startups in the Good Food and Nutrition space.
We are identifying the best applicants, who will further receive technical support and financial opportunities. This innovation call, known as WE4FEastAfrica is being implemented by Intellecap along with NIRAS & GIZ.
Similarly, in Kenya, we are working with the Government of Kenya's Kenya Industry and Entrepreneurship Project (KIEP), which is funded by the World Bank. Under this project, we are providing strategic support to SMEs working across the big four agenda sectors including food security.
To learn more about our work in agriculture, foodsecurity, foodtechnology and more, write to our Agriculture team: agriteam@intellecap.net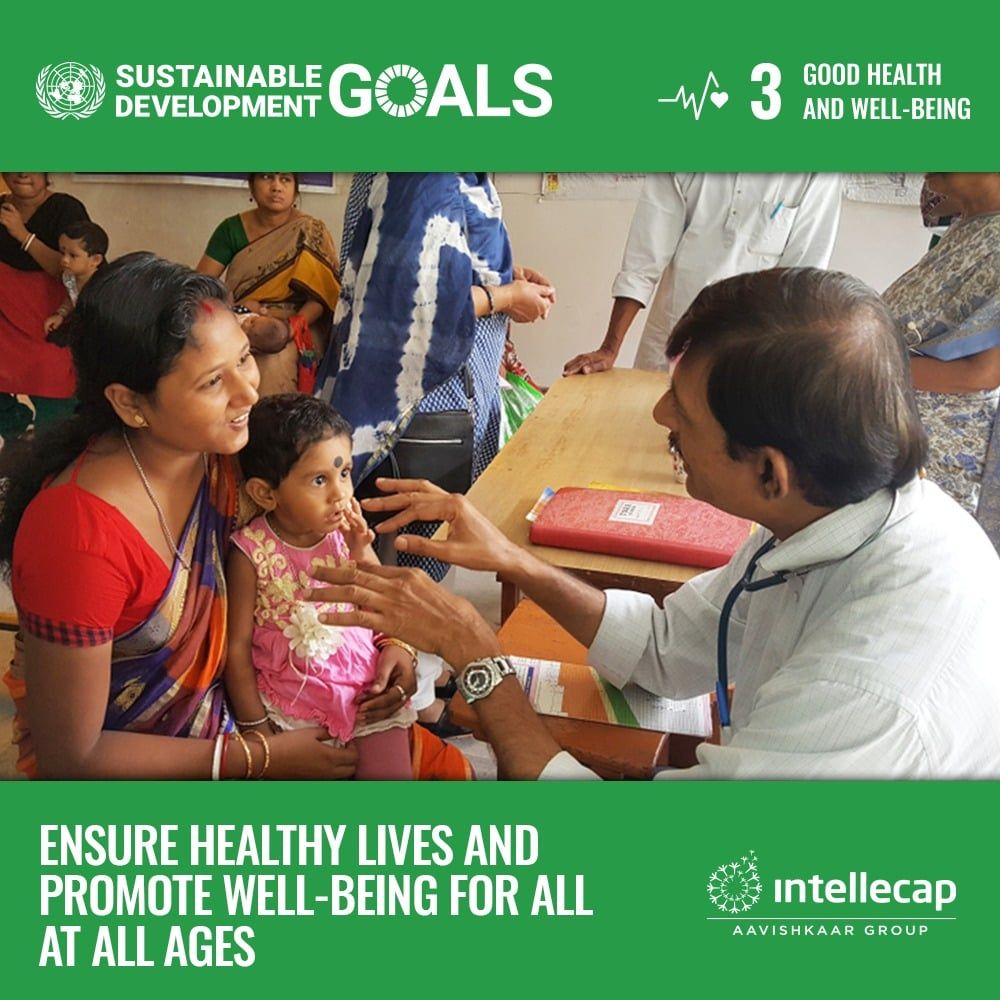 Good Health And Being
The world has made some progress in areas under SDG 3, however the impact of #Covid19 on this SDG is undeniable. Healthcare disruptions could reverse decades of improvements. In times like these, the need for collaboration between the public and private sector in challenging geographies is all the more crucial.
Intellecap is working on multiple projects which are steering the world towards achieving SDG 3. Intellecap is leading the work on capital flows to healthcare startups impacting the vulnerable population so that they can scale and grow, working on last mile delivery of medicine through tech, engaging with leading healthcare corporates and foundations working on significantly improving healthcare in emerging markets.
A recent compelling and complex example of our work, is that we are supporting the Urban Health Initiative (UHI), funded by the U.S. Agency for International Development (USAID). This initiative aims to improve the health outcomes of people living in Afghanistan's urban areas, particularly women and children and other vulnerable populations. UHI's technical areas of focus are reproductive, maternal, #newborn, child, and adolescent health; communicable diseases, especially TB and vaccine-preventable diseases; and nutrition.
Intellecap is tasked with stewarding the private sector engagements and design interventions in the wider context of the project. The key aim of the engagement is to facilitate public-private partnership in the space of medical device/equipment, contracting/procurement innovations, innovative financing in 5 major urban cities of Afghanistan including Kabul, Kandahar, Herat, Mazar-e-sharif, and Jalalabad, and reach out to approximately 3.5 million people.
As a part of the engagement, Intellecap has undertaken a Secondary assessment study to gain a better understanding of the private health care sector in Afghanistan and gather insights for innovative solution designing to improve health outcomes through private sector engagements.
To know more about our work in #Health and #WASH, write to our team at health@intellecap.comw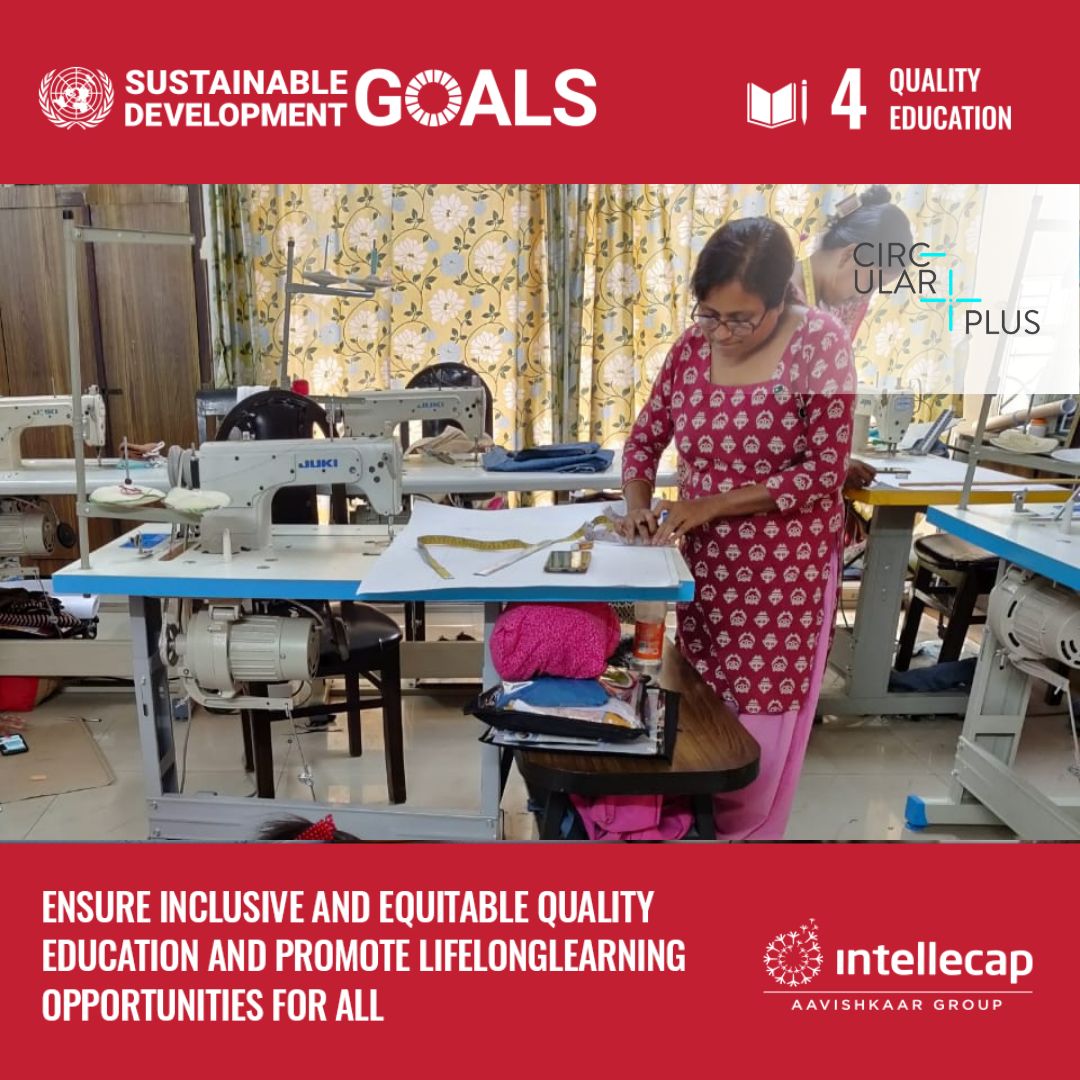 Quality Education
One of the most important sub goals under SDG 4 is that by 2030, gender disparities in education are eliminated and there is equal access to all levels of education and vocational training. Intellecap's CAIF worked with Master-G & Twirl Store to accelerate skill building for 6 women.
#SDG4 immediately makes one think about primary education, which is critical for global development. However, one of the most important sub goals under SDG 4 is that by 2030, gender disparities in education are eliminated and there is equal access to all levels of education and vocational training for the vulnerable, including persons with disabilities, indigenous peoples and children in vulnerable situations.
In line with this goal, Intellecap's Circular Apparel Innovation Factory (CAIF), with the help of MasterG™ and in consultation with the team at TWIRL.STORE, designed a 3-month training program. This program, under CAIF's Circular+ initiative, was conducted virtually for 6 days a week. The program was modeled to accelerate skill building for a batch of 6 women. These women were both senior and junior workers, with varying competency levels and handled the core responsibilities of production at Twirl.
This bespoke training program captured several aspects of production starting with basics to advanced level modules. The women artisans gained valuable expertise in improving the quality of products aligned to market requirements and also to enhance their self development.
#SDGs #SustainableDevelopment #Skilling #training #gender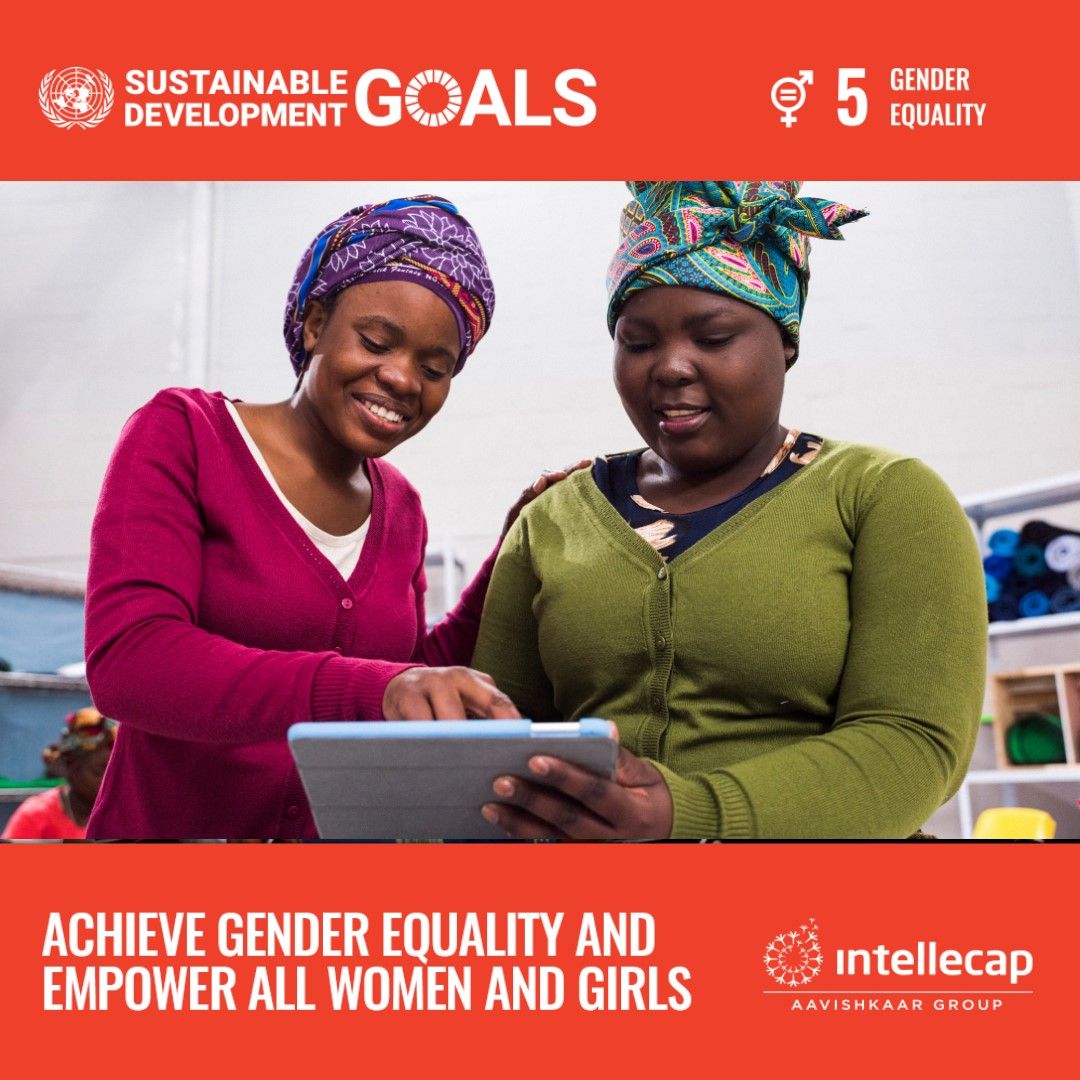 Gender Equality
Gender equality isn't simply a goal, it is a long and demanding process. But if we want to progress as a global community, we must routinely dedicate ourselves to this process of achieving SDG 5.
One of the most critical routes to achieving gender equality is promoting economic and financial empowerment of women. The world is increasingly acknowledging that in order to build financial models and systems that work for women, it is important to have more women leaders in financial institutions.
Intellecap has immense experience working on gender equality and Sankalp too has often brought to the forefront leading conversations on gender with a view to move the needle of equality with compelling work and global collaborations.
To cite a recent example, Intellecap recently co-authored a report with IFC, titled 'Leading Tanzanian Women in Financial Services'. This report, as part of Finance2Equal Tanzania, gathered data and assessed employees' perceptions of practices that enable and/or limit gender diversity in the workforce. The quantitative analysis was complemented by a qualitative analysis of 22 women leaders in Tanzania's financial services sector. Through their personal stories, these women provide insights about the challenges they encountered, the strategies they used to overcome these, and the actions they have taken to help the next generation of women to rise.
Download and read here: http://ow.ly/pUjo50Fz7Cy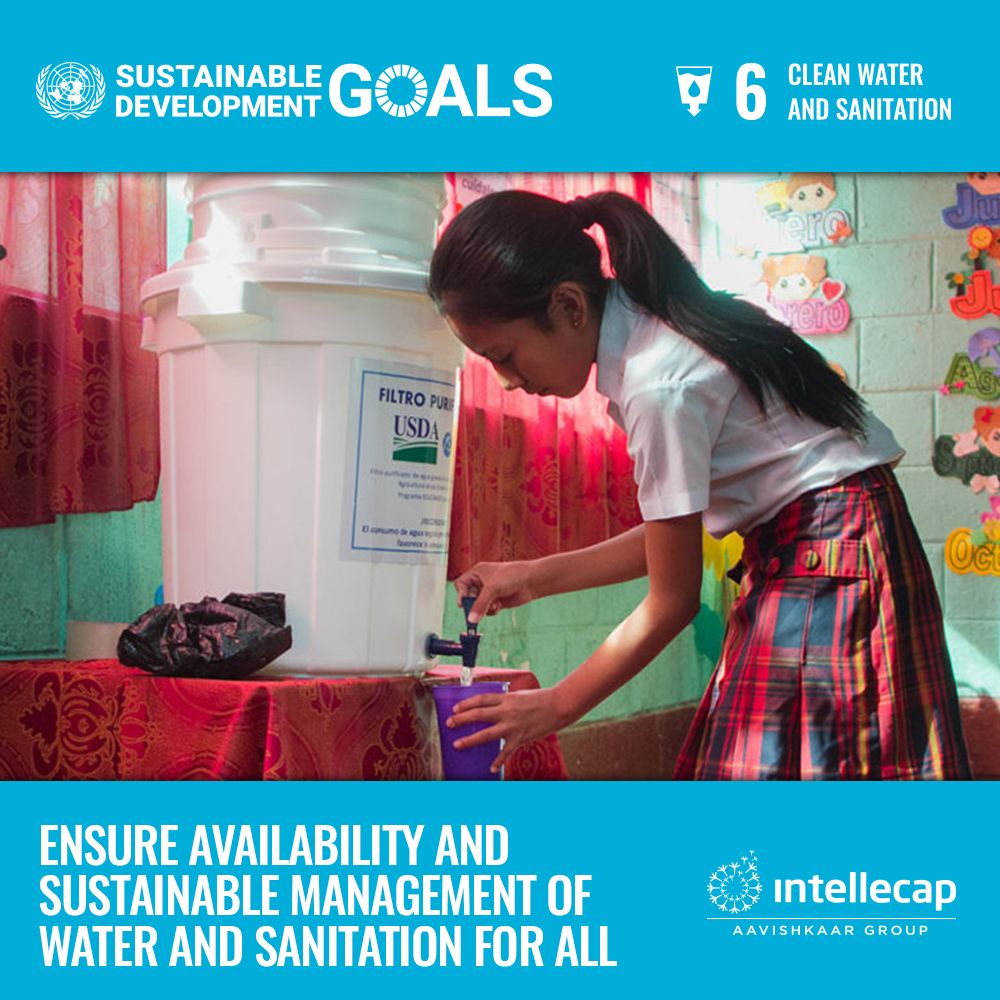 Clean Water And Sanitation
While substantial progress has been made in increasing access to clean drinking water and sanitation, billions of people—mostly in rural areas—still lack these basic services. The COVID-19 pandemic has demonstrated the critical importance of sanitation, hygiene and adequate access to clean water for preventing and containing diseases.
Intellecap is working on WASH for a decade on more and enabling global foundations and corporates solve some of the most complex projects. Be it our work with Toilet Board Coalition, Gates Foundation, Jhepiego or P&G
One of the key targets under SDG 6 - Clean Water and Sanitation, is that by 2030, the we must expand international cooperation and capacity-building support to developing countries in water- and sanitation-related activities and programmes, including water harvesting, desalination, water efficiency, wastewater treatment, recycling and reuse technologies.
To contribute towards achieving this target, Intellecap initiated the Better Sanitation Collective in 2019.
Better Sanitation Collective is an Intellecap initiative to bring together stakeholders such as entrepreneurs, investors, R&D institutions and other ecosystem intermediaries to support India's efforts towards attaining Sustainable Development Goal 6.
Read more about our work in sanitation through
#BetterSanitationCollective - http://ow.ly/M7FS50FDXNu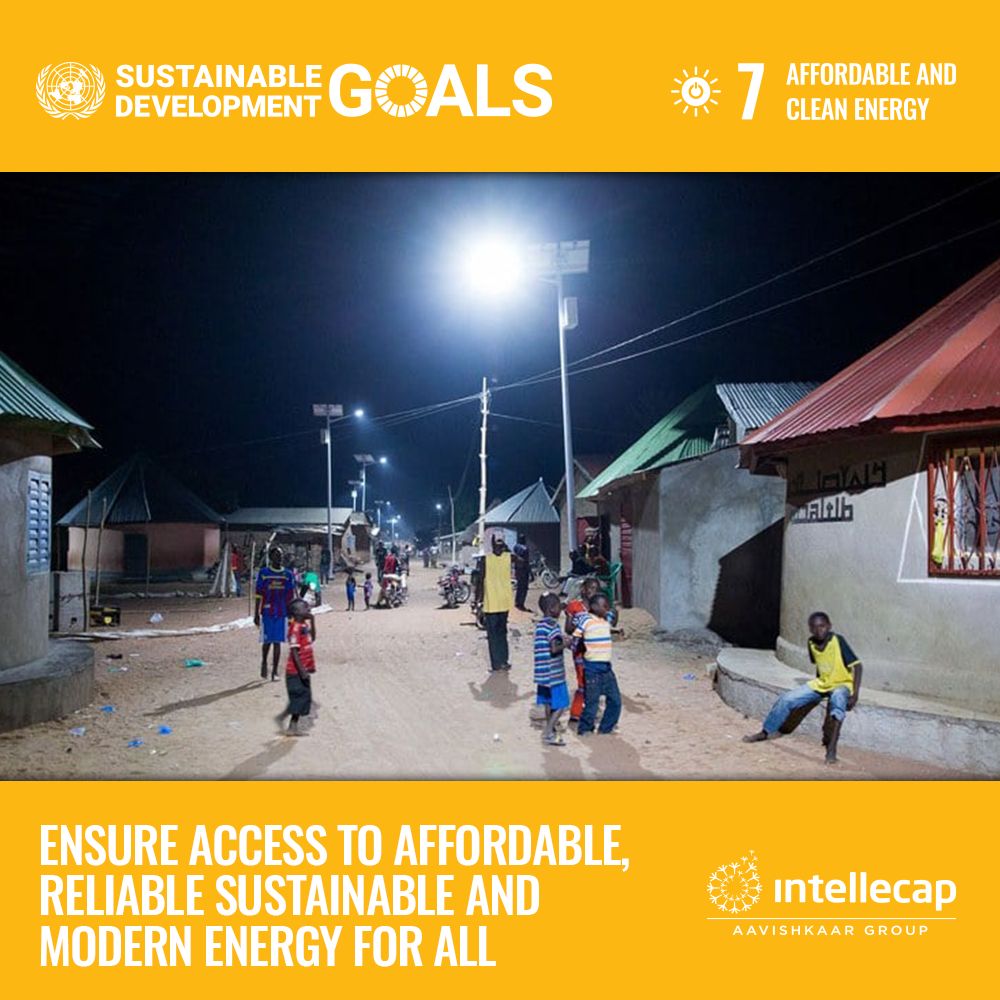 Affordable And Clean Energy
There is a growing consensus around the world that achieving SDG7 requires accelerated action on modern renewable energy. This means global collaboration and investment in clean energy infrastructure and technology.
Intellecap today has a huge play in Climate Change and Energy and is working across the world on some very interesting assignments on carbon markets, COP 26 enablement, ESG, Net zero, carbon credits, capital flow to energy projects, building the ecosystem to enable energy efficiencies and even on climate related behavorial changes for vulnerable communities for driving accelerated adaption of clean cooking measures that impact climate and consumption.
In line with this, as a recent example, Intellecap is providing technical assistance to clean energy enterprises under the UK Research and Innovation's (UKRI) 'Energy Catalyst Innovation Accelerator' program (ECAP). ECAP supports UK and overseas businesses and organizations to develop highly innovative, market-focused energy technologies that primarily look to enable energy access in Sub-Saharan Africa and South/South East Asia, thereby contributing to the achievement of SGD 7.
This project aims to provide 50+ clean energy enterprises with market research and investment readiness support. This includes activities such as designing market-entry strategies, developing innovative business models and plans, preparing financial models and forecasts, preparing investment pitch-decks, enabling engagement with investors, and creating a knowledge management system, among others.
To learn more about our work in #cleanenergy and #climatesolutions, connect with our team at energy@intellecap.net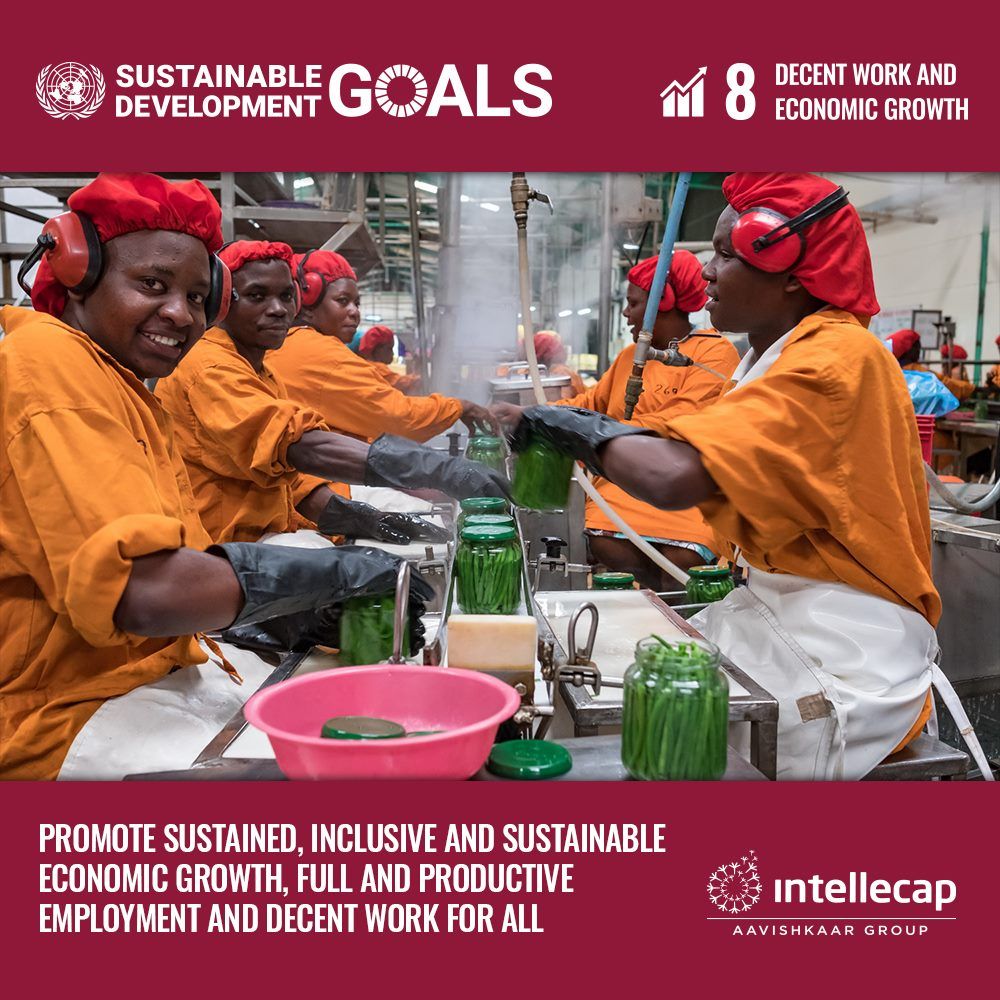 Decent Work And Economic Growth
The pandemic has led to the loss of the equivalent of 255 million full-time jobs. Subsequently, the pandemic is also leading to an increase in the number of youth who are not actively employed, in school or in training.
At a juncture like this, it is critical to collaborate to economically empower youth. In 2020, Intellecap worked as an implementing partner for an initiative by the Government of Kenya's Kenya Youth Employment Opportunities Program. The initiative, named Future Bora, focused on identifying and supporting promising organisations that expand economic opportunities for vulnerable youth across Kenya.
Intellecap is committed to supporting and scaling entrepreneurial and innovative solutions, which in turn will take the world closer to achieving SDG8 - Decent work and economic growth.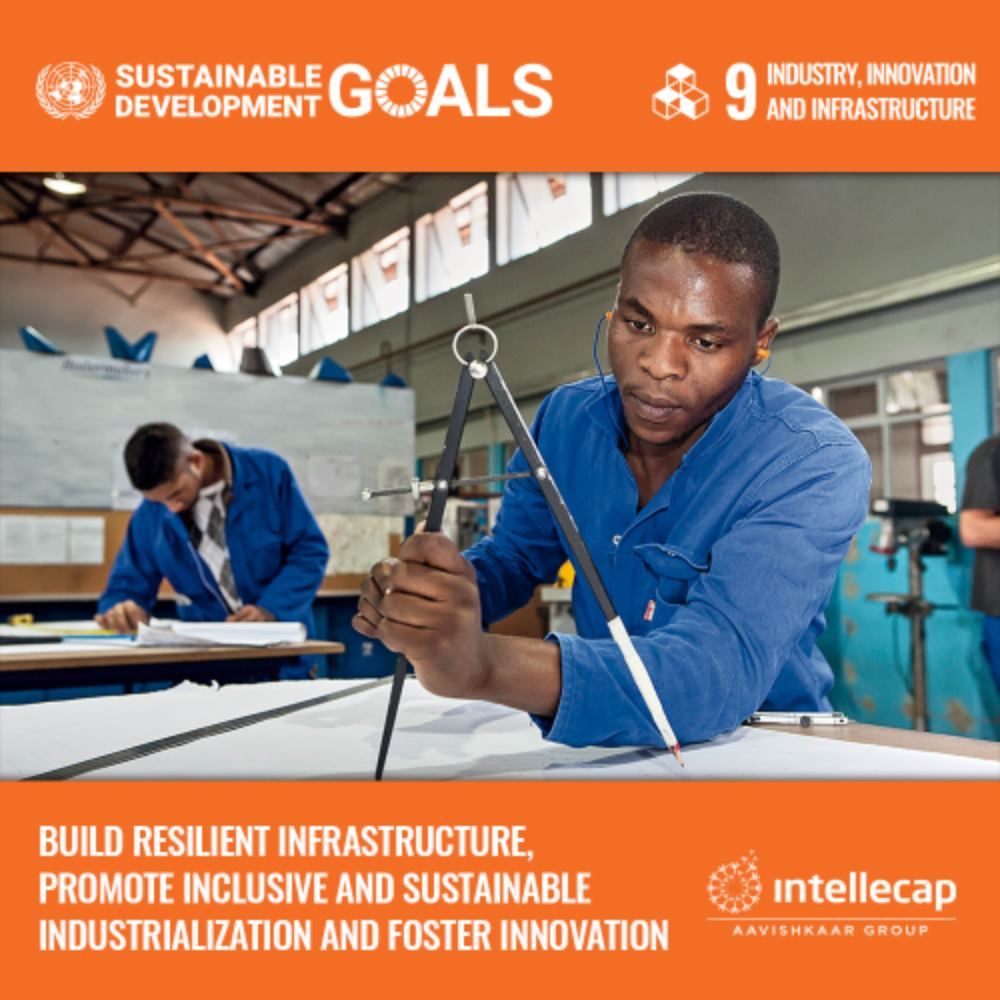 Industry, Innovation And Infrastructure
Africa has over 300 million rural inhabitants, many of whom are farmers based in remote areas without access to the key resources that can help unlock the emerging trillion-dollar agri food market.
Intellecap is today one of the leading players given our extensive experience and expertise in working in the Global South. We have a huge presence in Kenya and is adding new routes of collaboration across South, West and North Africa. That's not all. For a decade now, Sankalp in Africa has worked with global and regional collaborators to further the cause of entrepreneurship and impact investing and has created a reputation for itself for being one of the region's largest platforms convening in the development ecosystem.
To cite just one of our recent work in Africa, is currently working with one of the world's foremost financial institutions to create toolkits for collaboration between South Korea and Sub-Saharan Africa in the domain of disruptive agricultural technologies (DATs). As a part of this assignment, Intellecap will analyse the landscape and ecosystem for DATs in Korea and Sub-Sahran Africa (with a focus on Kenya and Uganda) and establish areas of cross learning.
The end output of the assignment would be the development of toolkits which guide private-private, public-private, and government-government collaborations between both geographies.
This would align completely with the objective of furthering the key factors SDG 9 - Industry, Innovation & Infrastructure.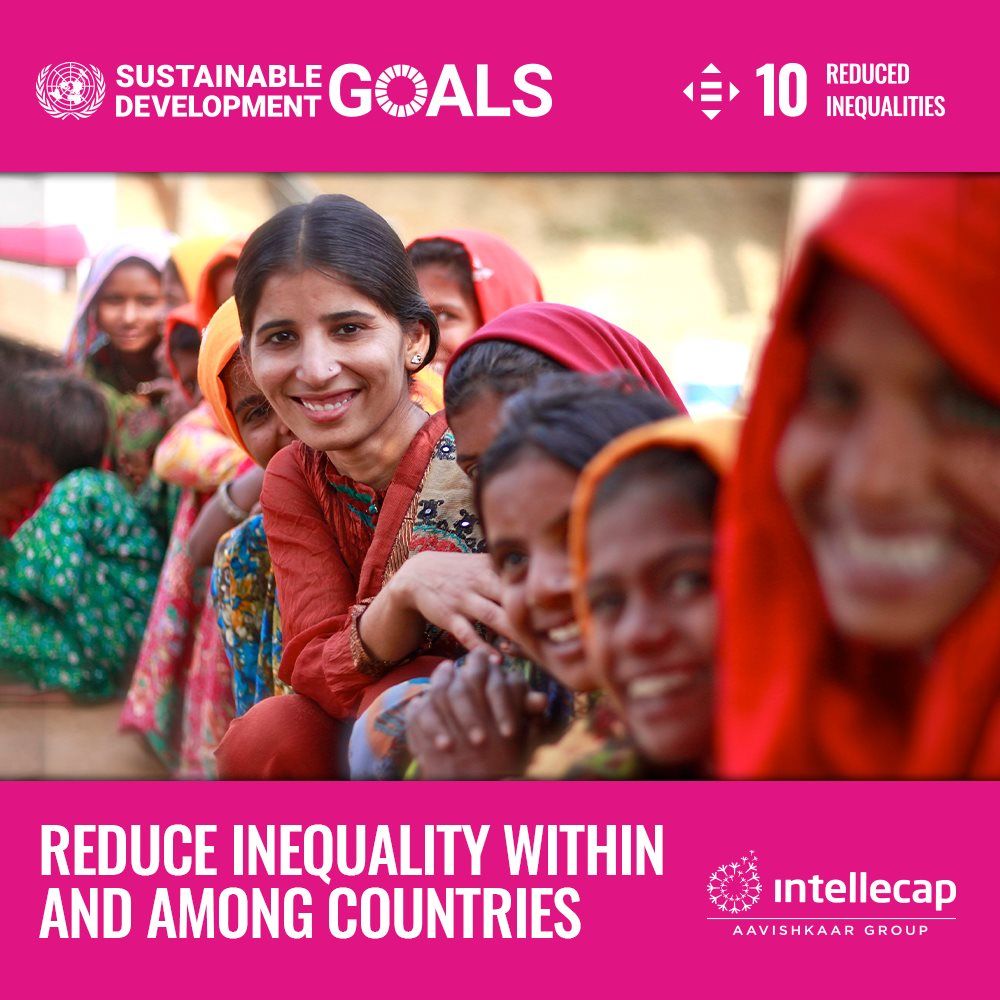 Reducing Inequalities
Women own less than 20% of the world's land and a survey of 34 developing nations by the United Nations Food and Agriculture Organization puts that percentage as low as 10.
This is staggering if you consider that half of the world's population is women. There is immense potential to capture learning from successful pathways that have enhanced land access for women.
Intellecap is at at the forefront of impacting gender and livelihoods positively. A lot of our work across the world with Global Corporates, Foundations and Multilaterals have been on gender empowerment, gender financing, care economy, gender focused studies and policy suggestions.
Citing a recent example of our work - Womanity Foundation seeks to adopt similar approaches to support prospective partners. NRMC, an Intellecap subsidiary, was engaged by Womanity Foundation to create a Theory of Change (ToC) that Womanity Foundation could rely on, to either pilot or scale up such pathways by relevant actors, networks & partnerships to drive equitable change.
After all, this is also what SDG 10 stands for - Reduced Inequalities.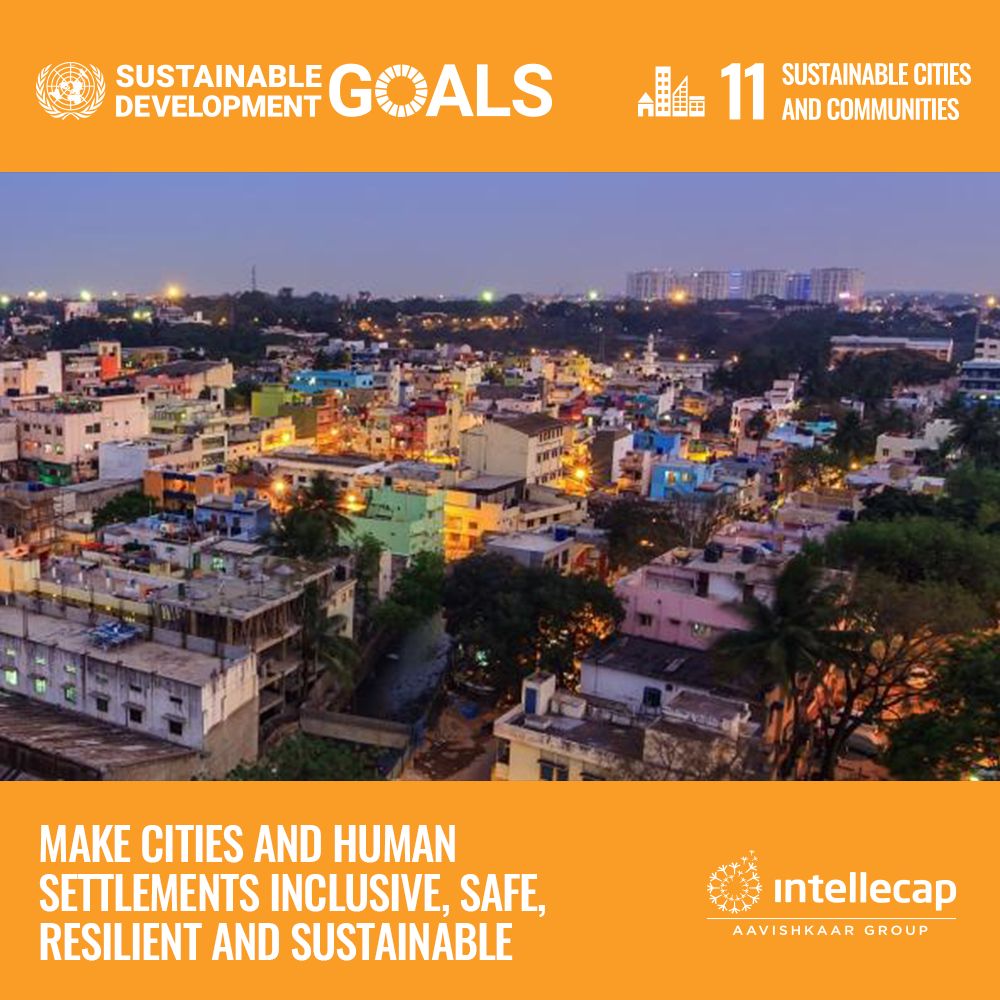 Sustainable Cities And Communities
The Government of Odisha IIN India introduced a legal framework in 2017 to grant land rights to slum dwellers, including redevelopment, rehabilitation and upgradation of slums in the urban areas.
It is considered the "the world's largest slum formalisation project" covering 2919 slums in all 114 cities and towns of Odisha and with a beneficiary coverage of 1.8 million slum dwellers. Since its implementation in May 2018, the state has granted land rights certificates (LRCs) to 52,682 families and 1,725 slums have been surveyed using drones and GIS technology
Intellecap through NRMC Center for Land Governance with RMIT University, Melbourne did a pilot study in 8 slums to identify and make tangible how this project has impacted tenure security to secure local benefit for communities and build sustainable cities. Ultimately, this is what SDG 11 aims to achieve - Sustainable cities & communities.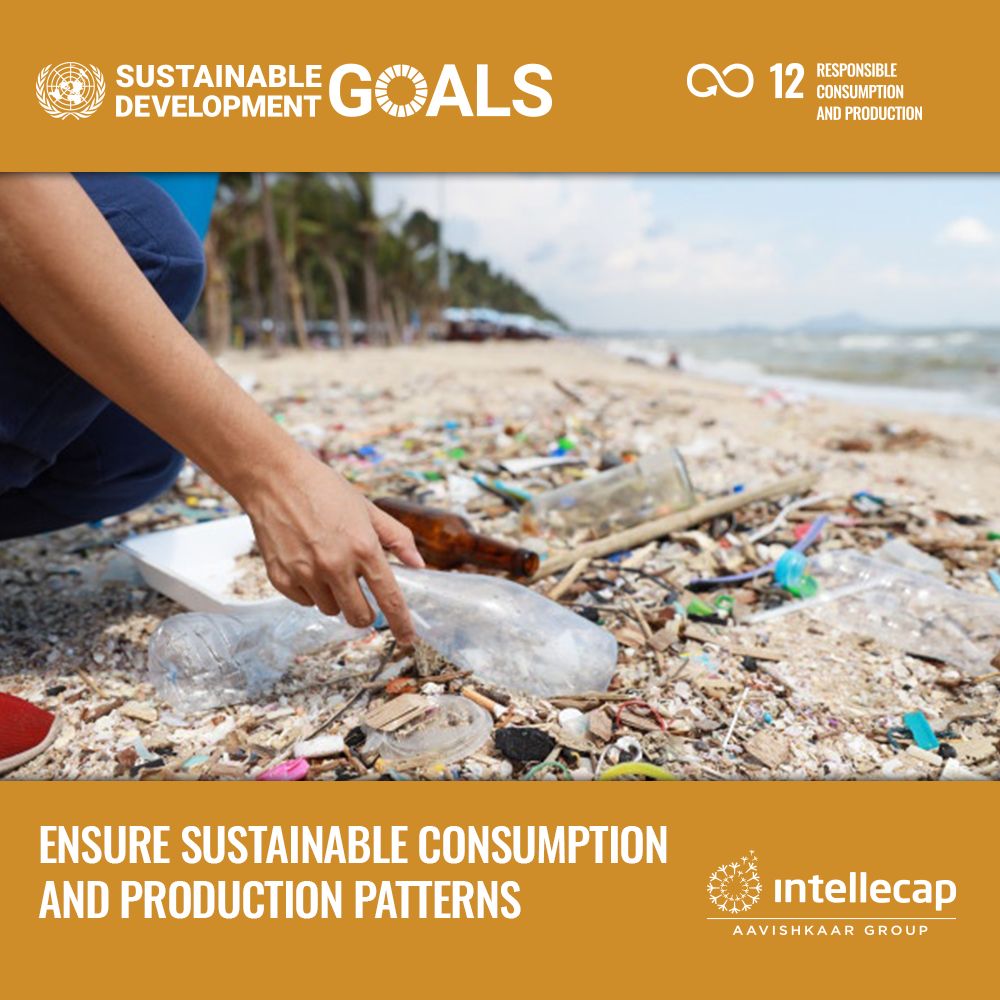 Responsible Consumption And Production
Despite a growing global momentum in the adoption of circular economy models of production and distribution, there is still a lot to be done in the apparel and textiles industry and in its relationship with global value chains.
Circular Apparel Innovation factory (CAIF) by Intellecap was created to help answer critical questions that plug key ecosystem gaps in the move towards a circular economy.
CAIF envisions a textile economy that is completely circular, not just from the perspective of environmental impact but also social inclusion and economic impact and works with some of the most noted names in the Apparel Industry, chartering new collaborations and creating conversations around circularity as a game changer.
This would mark an important step towards ensuring sustainable consumption & production patterns and bring us a step closer to SDG 12 –Responsible Consumption and Production.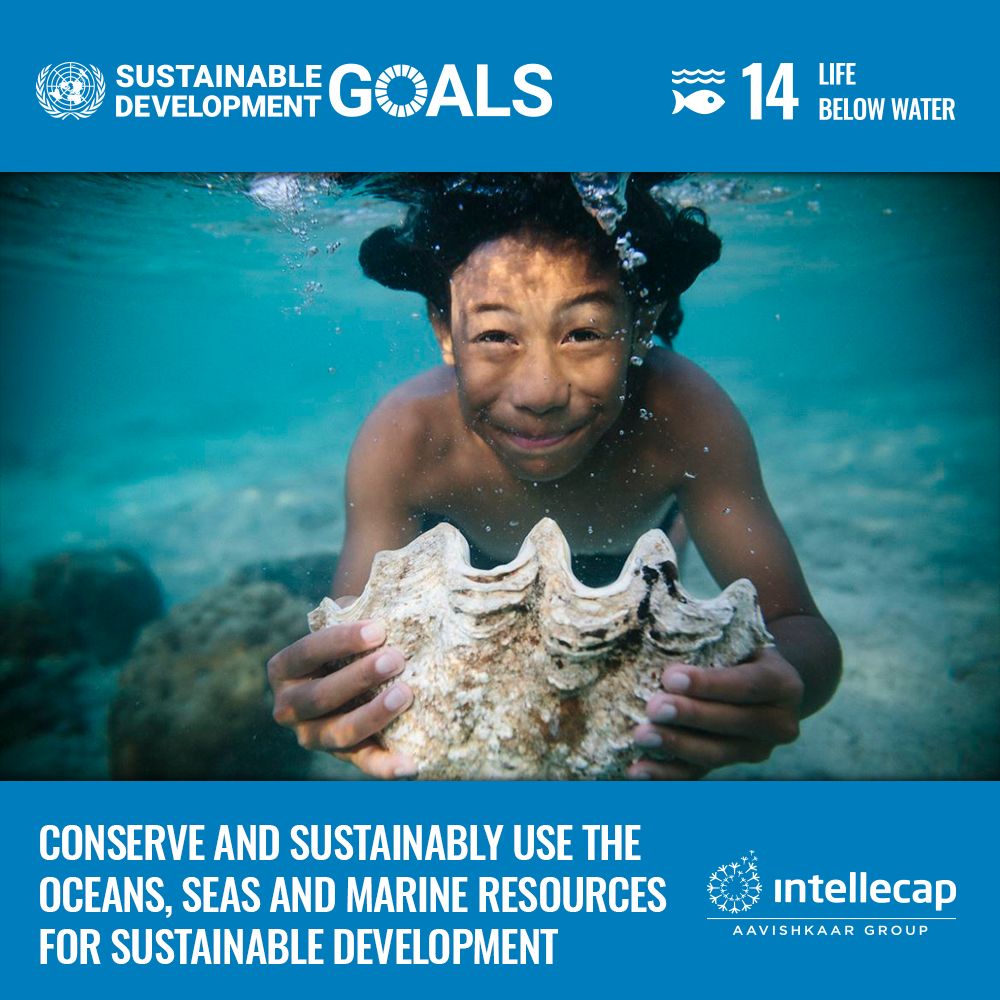 Life Below Water
Sankalp Forum, an Intellecap initiative, believes that the world's most pressing challenges need the world's most outstanding entrepreneurs.
It is our responsibility to address these societal needs with technology and innovation at the forefront. Over more than a decade, Sankalp has recognized thousands of entrepreneurs through the awards showcase in Asia and Africa and enabled connections with a global investor community. In fact, startups attending Sankalp have gone on to raise more than USD $290 million in equity investments.
Fluid Robotics was one of the winners of the Sankalp Global Awards 2019 due to their commitment to addressing challenges of water security through solutions to monitor water and waste water pipeline networks, allowing customers to minimize water loss and maximize water reuse. This data-driven approach has allowed for the Interception, Diversion and Treatment of this wastewater, significantly reducing water pollution.
Ultimately, this is one among the overall objectives of what SDG 14 aims to achieve – conserving and sustainably using the oceans, seas and marine resources for sustainable development.
For more information, visit www.fluidrobotics.com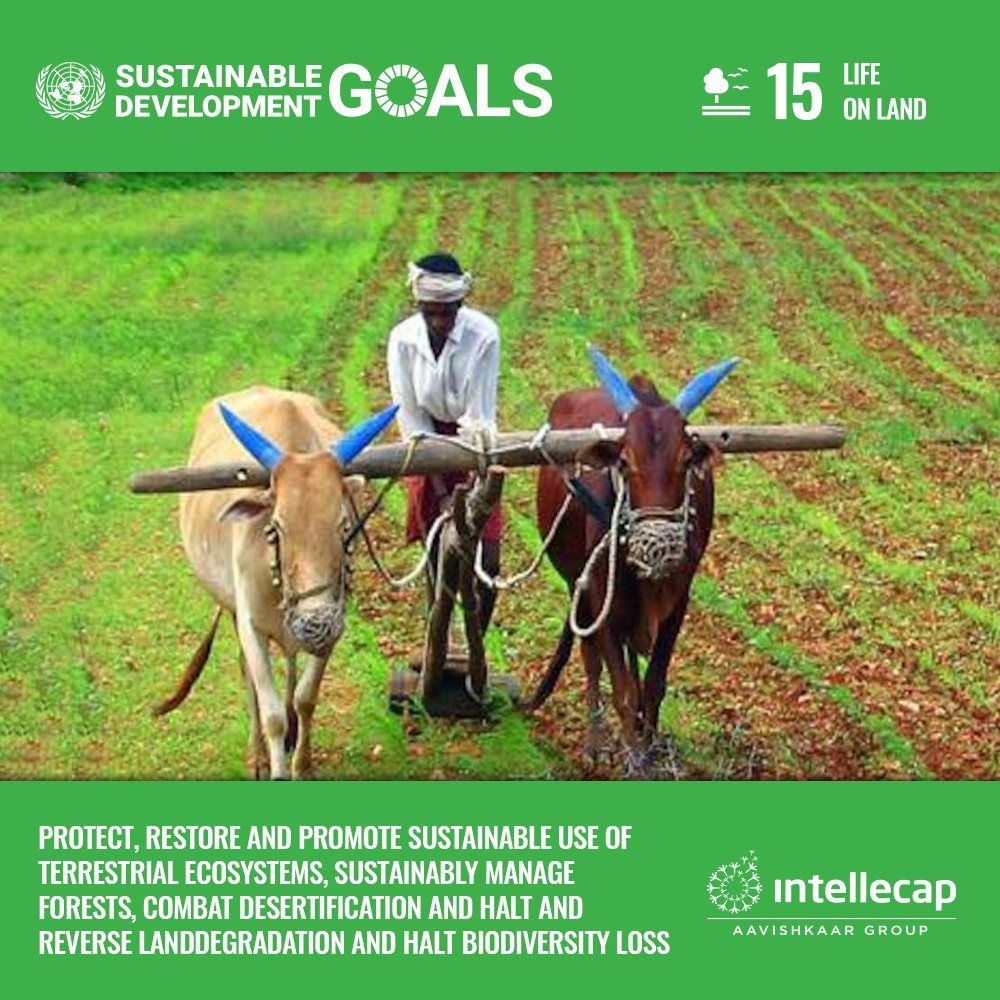 Life On Land
At Intellecap our work around Sustainable Agriculture, Regenerative Agriculture, Agri Insuretech and Agetech are some of the ways we have positively impacted SGD 15- Life on land.
A recent example is the ICTforAg conference we put together targeting promising global ICT startups to impact the Agri sector.
The ICTforAg is an annual convening for advancing resilience, nutrition, and agriculture-led growth in a digital world. It aims to bring together global audiences, engaging experts and enthusiasts who want to build resilient communities in low- and middle-income countries (LMICs), and promote sustainable agriculture through digital solutions.
Sponsored by Feed the Future and the German Federal Ministry for Economic Cooperation and Development (BMZ) through the Deutsche Gesellschaft für Internationale Zusammenarbeit (GIZ) GmbH, and implemented by DAI and Intellecap, it was held on March 9-10, 2022 virtually with over 4000+ delegates from 120 + countries.
With a focus on Locally led development and Climate, among other important themes, the 2022 conference addressed the challenges of food security, sustainable land use, livelihoods, and soil-health restoration.
After all, this is also what SDG 15 stands for – protecting, restoring and promoting the sustainable use of terrestrial ecosystems, and reversing land degradation.
For more information, visit www.ictforag.com/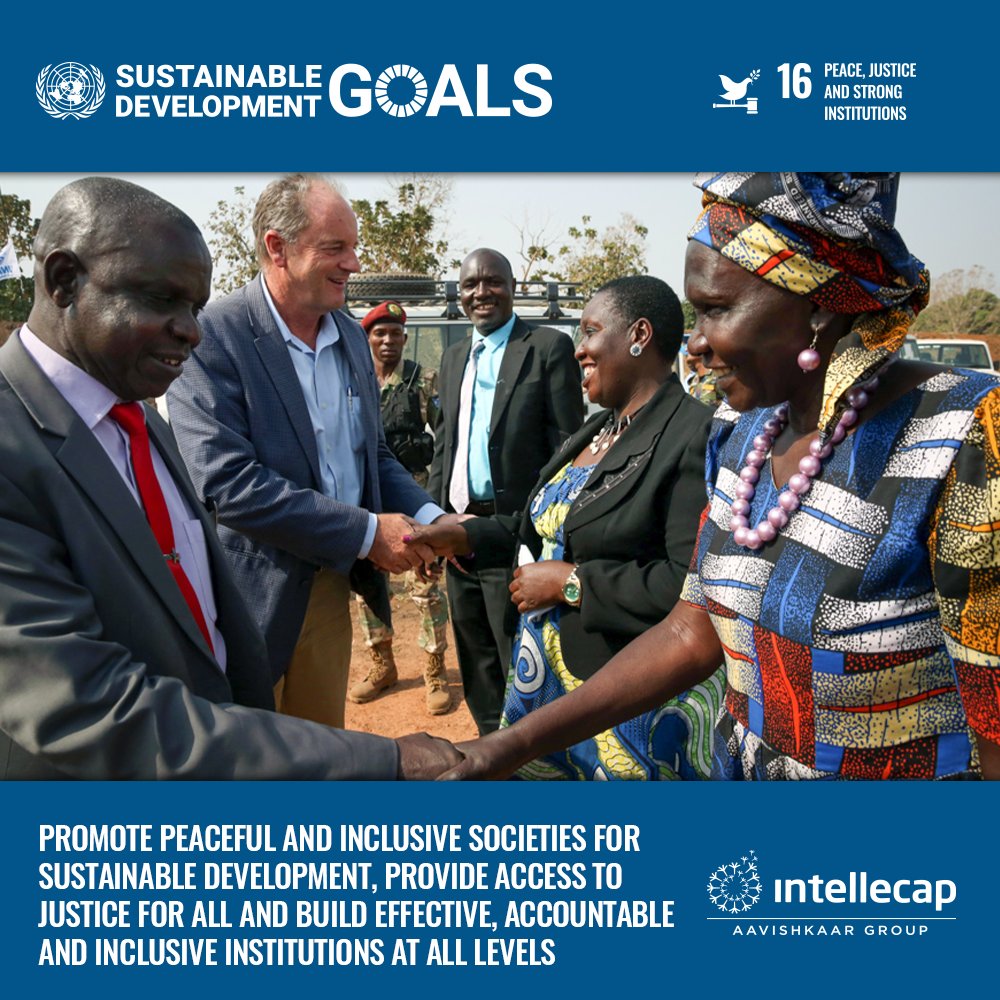 PLACE, JUSTICE AND STRONG INSTITUTIONS
Social and Resources Development Fund (SARD) is a non-profit organization established in 1997 by the Central Tibetan Administration (CTA) to help mobilize resources and support development efforts of Tibetans living in South Asia.
It works in almost all development areas including education, health, livelihoods, skills training, environment, culture among others. It endeavors to support a minimum level of development for all sections of the community but focuses primarily on marginalized groups, including women, children, elderly people and people with disabilities.
In 2020, Intellecap implemented an Institutional Capacity Building Program that supported capacity strengthening needs of the CTA and key Tibetan institutions in exile.
Ultimately, this is the overarching objective of SDG 16 – building effective, accountable and inclusive institutions at all levels.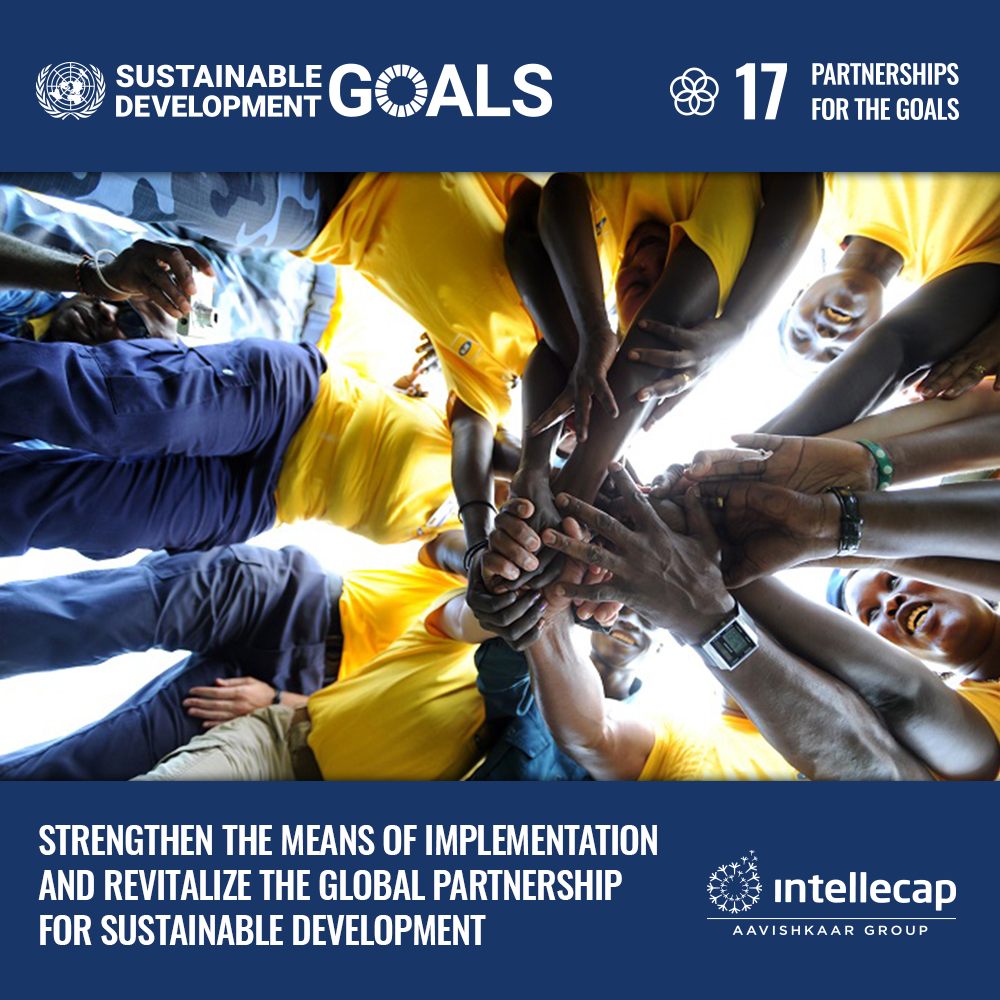 PARTNERSHIP FOR THE GOALS
Intellecap leads forward with collaborations and ideas that promote interconnectedness to create impact at scale. Partnerships are the very driver of some of our largest work and we believe that if we have to make things happen, collaboration is key.
Sankalp Forum is today one of the world's largest inclusive development platform, connecting the Global South, is a way we have impacted SDG 17 – Partnerships for the Goals in a significant manner.
Sankalp was initiated in India in 2009 by Intellecap to create a thriving ecosystem for business-led solutions to achieve the UN Sustainable Development Goals by 2030 across the Global South.
Today, Sankalp has built one of the world's largest impact enterprise-focused platforms that has showcased and discovered 1,800+ entrepreneurs through 27 editions of its flagship summits. Sankalp also engages with governments, corporations, ecosystem builders, and civil society organizations to drive a paradigm shift in inclusive development approaches.
In our journey with Sankalp we have tried to revitalize global partnerships for sustainable development. For more on Sankalp visit www.sankalpforum.com

Trending News And Updates


1 day 11 hours ago