Who We Are
Established in 2004, NRMC is a social impact advisory and research firm in the development sector that provides evidence-based solutions for sustainable, equitable and inclusive development.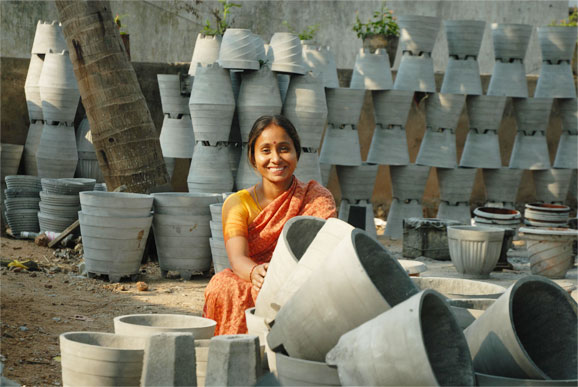 At NRMC, we are driven by the enthusiasm to positively affect people and their environment. Over the last 2 decades, we have learned a lot about how to be a mission-driven organization to affect real change. Our work encompasses a broad array of developmental concerns. We endeavour to provide services that enhance capacities at national, regional and global level with in-depth, impartial and well-informed research and advisory.
Who we work with
We work with institutions that share our purpose of accelerating the shift to a sustainable future.
With our presence spanning across India, South Asia and South-East Asia, we work extensively with national and state governments, bilateral and multi-lateral organizations, international charities, NGOs, and corporates to deliver large scale impact.
Community needs and aspirations drive us to ensure that we deliver contextual, scalable solutions on behalf of our clients and partners.
Our offerings
We work with organizations to co-create, implement, track, and evaluate new and existing programs to ensure sustainable and meaningful impact.
Our engagement with the lifecycle of development projects include:
Our Thematic Expertise
NRM & Related Livelihoods
Levers for Change
Multi-stakeholder collaboration
Livelihood-linked sustained NR management
Strengthened Local Institutions/Community Participation
Participatory approaches to programme design and assessment
Gender and Social Justice
Health & Nutrition
Levers for Change
Participatory approaches to programme design and assessment
Public Health & Nutrition as a Human Right
Gender and Social Justice
Behavioural insights to reimagine access (demand) and delivery (supply) of public health & nutrition
Child Rights & Education
Levers for Change
Participatory approaches to programme design and assessment
Strengthened child protection systems
Life cycle approach to child development
Gender and Social Justice
Normative shift to curtail violence, exploitation and abuse
Land Governance
Levers for Change
Multi-stakeholder collaboration for building momentum
Inclusion in land governance; recognition of the needs of the marginalised groups
Expanded scope using a multi-sectoral and multi-disciplinary approach
Locally responsive
Leverage technology to build transparency, and ensure accountability
Gender
Levers for Change
View systemic change using gender lens
Transformative shift in social norms
Behavioural insights to reimagine gender relations and power dynamics
Acknowledgement of contextual complexities
Agency as a tool to experience individuality (by making free choices)
NRMC Publications
2018 India: End line Evaluation of GARIMA Project in Uttar Pradesh (2013-2016) for UNICEF

Published: 25, June, 2017
Merger by Absorption of NR Management Consultants India Pvt. Ltd. by Intellecap Advisory Services Pvt. Ltd. Click Here
Notice of Merger by Absorption of NR Management Consultants India Pvt. Ltd. by Intellecap Advisory Services Pvt. Ltd. Click Here