Enabling a microfinance Institution to expand its footprint in Myanmar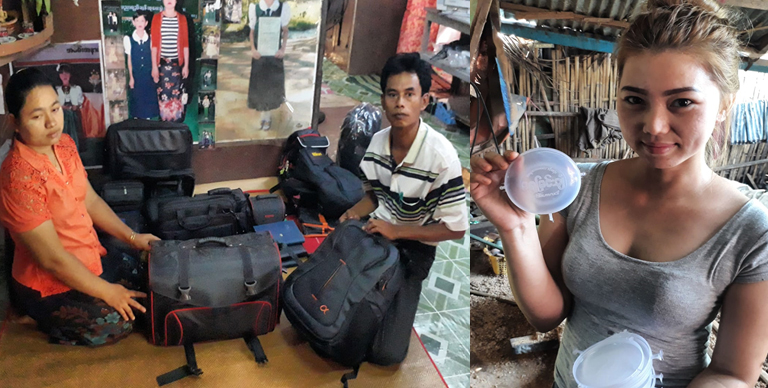 Client: Blue Orchard
Challenge
Strengthen credit underwriting and lending process, innovate product portfolio, and expand geographic presence to secure market leadership position
Outcome
Improved credit lending and risk management processes enabling 44% improvement in disbursement TAT and 27% increase in disbursement volume per month.
Impact
Improved access to loans for underserved communities in rural Myanmar
Access to credit has been a long standing challenge amongst developing and less developed countries. In Myanmar, it is estimated that the demand for micro-credit alone totals to US$1 billion, of which only 24% is currently met. This is primarily due to the inability of formal financial institutions to assess unbanked customers and undertake higher risk lending. The challenge is magnified considering the lack of strong banking and microfinance regulations in Myanmar and the absence of formal credit bureaus.
The Microfinance Initiative for Asia – Technical Assistance Facility (MIFA-TAF), managed by BlueOrchard, engaged Intellecap to develop a strategic business plan, strengthen the credit underwriting process, internal control mechanism and risk management framework of its portfolio microfinance institution in Myanmar, LOLC Myanmar.
As part of the first phase of this engagement, Intellecap first conducted an extensive set of primary interviews to gain a deeper understanding of the microfinance market in Myanmar. Further, Intellecap also met with the Finance Ministry to develop a more comprehensive understanding of planned regulations and the outlook towards microfinance sector. On the basis of our findings as well as key market analysis, Intellecap developed a strategic business plan with key recommendations across customer acquisition strategy, new initiatives in product development, geographic expansion areas and organizational capability requirements.
In the second phase, Intellecap conducted a deeper assessment of the existing credit underwriting and lending process as well as the risk management framework, including credit, liquidity, foreign exchange, and operational risks.. Realizing the need for a streamlined customer evaluation process, Intellecap. developed a credit scoring tool incorporating multiple customer level data parameters. The updated credit scoring tool resulted in reducing the turn-around-time for loan disbursement from 21 days to 9 days, while at the same time, strengthening customer risk assessment.
Intellecap worked closely with the LOLC operations team to pilot the redesigned credit underwriting and lending process. As part of the process roll-out, Intellecap trained field staff and branch teams on the lending process, hand-held the team through pilot testing of the processes, developed change management communication, and provided troubleshooting support beyond the pilot stage.
"We really like the new process, as we are able to get the loan much faster than before"
Kwin Yet Centre, Mawlamyine Branch,
Mawlamyine, Myanmar
"The new process is great because not only can we give higher loan amounts to the customers but we can also do more loans in the same time"
Daw Hnin Su Su Hlaing,
LOLC Credit Officer, Mudon Branch