June, 04, 2017
Future of Gender Equality: India in 2050
Multi Sector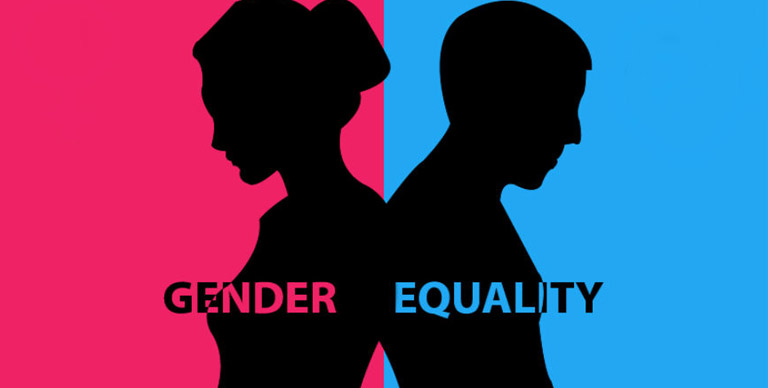 The moment we think about the future, and as far as 2050, imagery moves to automation, artificial intelligence, robotics, human race being super powerful, and every individual being empowered with choices. In this milieu, gender is often not considered the most exciting topic and is treated as a 'women's issue'. It is, however, critical that gender be brought to the forefront of public discourse, as something that impacts society as a whole.
Beyond gender roles, towards gender participation
In India, while we often hark back to mythology and culture to give evidence of the importance and dignity of women, it is a hard fact that India is failing its women today. India was ranked a lowly 108 on the WEF's Global Gender Gap Report (2015); highlighting the need for specific and concerted efforts to achieve gender equality in the country. Women will have a major role in how the country is shaped – through public policy and business leadership.
The inclusion of women in the democratic process of shaping public policy is critical to ensure fairness and justice in the distribution of benefits and responsibilities between women and men. When more women are involved in public policy making, Governments become more open, democratic and responsive to citizens. Although India has had a woman prime minister, there continue to be grossly insufficient women in the Lok Sabha and state legislative assemblies. The current Lok Sabha has just over 12% women members, against a global average of over 22%. Legislative assemblies of states in the country have, on an average, less than 10% women members. This indicates the need to encourage active participation of women in building the democratic capital of the country. A start has already been made in this direction. The 73rd and 74th Constitutional Amendments mandate a reservation of 33% seats in Panchayati Raj Institutions (PRIs) in the country. As a consequence, today, close to 50% of elected representatives in PRIs are women. Numerically, that amounts to more elected women representatives than the rest of the world put together. It is only a matter of a couple of decades that India will have over 40% women members in Lok Sabha and state legislative agencies. This bodes well for the role of women in the future of Indian democracy, and indeed, for Indian democracy itself.
In private lives, women are the pivots around which family members revolve. Ironically, the role they play in binding and managing the family enables patriarchal norms to sustain. The unrecognized and non-remunerated work of millions of women in childcare and domestic caregiving sustains the economy. Such invisible and unpaid labor has supported the 'productivity' of men for generations. As of now, economists fail to quantify the economic role of women's household work. Future economic discourse is likely to include unpaid labor as a part of GDP. While unpaid labor gets incorporated in economic assessments, there is also a need to enable greater participation of women in the formal labor force. Indeed, with women increasingly attaining higher education levels in India and becoming part of the formal economy outside the home, this is inevitable.
At work places, women will increasingly be entitled to more accommodative work-time, salaries at-par with male employees, facilities and choices that enable their career-growth. This will help women work longer tenures and be a part of senior managements. Until we reach gender parity in senior management organically, perhaps some accommodative stance is essential. A start has been made by making it essential to have women on boards of public companies in India. Similar enablers in 'Ease of Doing Business' for women would enable women entrepreneurs succeed and we would see larger number of women led businesses.
Men driving gender equity
It is increasingly apparent that men have a pivotal role to play in achieving gender equality – not only through supporting women's organizations and efforts towards that end, but also through themselves addressing gender issues. MenEngage Alliance is a global network of groups and organizations working with men who met at a global symposium in India in 2014. As part of the global symposium, a Delhi Declaration and Call to Action were proclaimed to build awareness about the inherent patriarchy in the world and its effects on gender relations. Such initiatives play the crucial role of involving men and boys in promoting gender equitable socialization. It is only through such socialization, especially among men, that gender equality can ultimately be achieved – globally and in India.
The market has intervened in substantive ways in changing definitions of masculinity. From metrosexual men who groom and preen to those who are 'fair and handsome', there have been leaps in including men in domains earlier considered feminine only. Taking cues from women's movements and feminist rhetoric, advertisement call out to men for 'sharing the load'. As society becomes more inclusive, household responsibilities will gradually be more shared. Men will take more responsibility of activities like cooking, raising children, caring for the elderly and performing household chores. The boundaries are already blurring and are likely to disappear. A shift in the burden of childcare from women to men will be a key trend of the future. This is indeed in the interest of attaining gender equality as more men doing more housework will work towards creating gender equitable socialization. Witnessing the men of the house working in kitchens, cooking and cleaning, and being involved in caregiving has a much larger impact on the psyche of children than textbook awareness creation. We can expect a central law which grants men paternity leave for extended periods in order to raise children by 2050. We would see more stay-at-home dads in India. Men being care-givers and homemakers would be a chip on their shoulder for being progressive – beating stereotypes of the bread-earning, strong man. Strength would be in equity and playing to strength and not in stereotypes.
Further, family planning and maintaining sexual and reproductive health is traditionally seen as the sole responsibility of women. Over 95% of all sterilizations in the country today are tubectomies. Despite being a simpler procedure, vasectomies continue to be unpopular in the country. Men's lower involvement in these matters places expensive and unnecessary burdens on the healthcare systems. However, as memories of the Emergency fade, this will change in the future. Also, injectable contraceptives for men will be mainstreamed, further reducing the burden of family planning on women. Civil society alliances like MenEngage will facilitate this change such that 2050 will see a basket of contraceptive methods which offer as many options for men as women.
Beyond heteronormativity – of acceptance and inclusion
Gender issues are also expected to expand beyond the women's issues. The norm of the gender-binary and 'opposites attract' has been shattered – in science, literature, art, movies, and increasingly now in policy. It is increasingly clear that gender is a continuum. While India is still struggling with Section 377, Queer Pride marches taking place in more and more cities of India give testimony to the strength that the rainbow is gathering, slowly but surely. The recognition of various kinds of gender identities and sexualities would mean massive changes in policy and practice. Tamil Nadu has set an example through its policies on transgender persons. It is only a matter of time and persistent advocacy for other states to follow suit and implement the NALSA judgment which enshrines basic rights to people who do not identify as either male or female. With rapid technological advances and an acceptance of gender non-normativity, India will witness higher demand for gender reassignment surgeries. Such procedures could well be covered under medical insurance.
2050 could well be a time when the rainbow is more mainstreamed than it is now. With recognition of same-sex unions, will come various other ways of living, naming and being which have great implications for gender equality. We will take after Sweden in redoing how we socialize our children, in making significant changes in pedagogy and curriculum.
Conclusion
Significant ground still needs to be covered, though. Workplace harassments, dowry deaths, attacks on sexual minorities, acid attacks by rejected lovers, child abuse, heinous sexual assaults; all of these are murky truths which are still widespread. However, we are also in times when gender based norms are being challenged – a trans-person is a school principle in Kolkata, a woman police officer in Punjab had a wedding with her same sex lover, the Indian armed forces is to include women in combat roles.
What 2050 will bring us are new ways to imagine the world; with diversity in schools, colleges, board rooms and the Parliament. It will be exciting to see how India becomes more gender-equitable and claims it place in the world. What we need is strong public policy along with civil society movements which push the heteronormative boundaries set by patriarchy. What this will lead to is a more humane, sensitive India; where the gender of your teacher, bus driver, manager or President will be irrelevant!
Authors:
Amar Gokhale is a Manager with Intellecap in Hyderabad and has done work in the fields of small-business finance and enterprise support, including and especially for women entrepreneurs. Over the last few years, he has worked extensively with multilateral agencies, DFIs and foundations to understand constraints in access to finance for small businesses and devise interventions. He helped design and operationalize Creditree – Intellecap's portal for simplified access to finance for women entrepreneurs.
Nitin Agarwal has been working in the Social Impact space for last 20 years. He serves as Dy CEO of IntelleGrow, a lender focused at early-stage impact enterprises. He also worked as Deputy CEO at Spandana, one of the world's largest MFIs with over 5 million customers. He also worked at Fullerton India in Rural lending, ICICI Bank – a leading private sector Bank in India, EDA/ M-CRIL, Times' Group and India Today Group. He has travelled across upcountry India and has understanding of low-income households and excluded markets. He has been a keen votary of Gender inclusiveness and also participated in curriculum design for "Gender Issues in Development" at IRMA.