February, 17, 2017
Creative Climbing: How Impact Enterprises are Overcoming Obstacles in East Africa
Multi Sector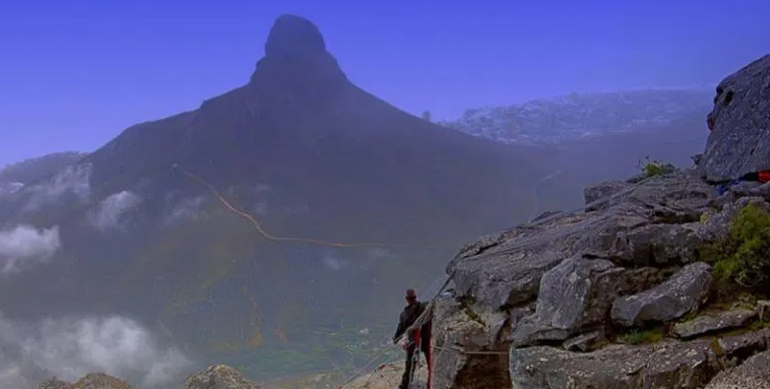 This article appeared in Next Billion
It's well known that the African continent has made rapid strides in economic growth and continues to demonstrate promising avenues for investors. The continent was ranked as the world's second-most attractive investment destination in 2013, garnering a number of traditional, angel and impact investors. East Africa has consistently been named the fastest-growing region. This growth, however, has not transformed into inclusive development and the region still sees high economic inequality in terms of income and opportunities.
For instance, the average Human Development Index score of Sub-Saharan Africa is less than 0.5, signifying that the region fares poorly in terms of quality of life and specifically health, education and purchasing power. Factors such as shifting demographics toward economic development and government initiatives to improve infrastructure are on the rise, while strong foreign investment has helped establish the region as an entrepreneurial hub. Nevertheless, geographical, infrastructural and socio-economic barriers in the region render many traditional business models unviable. Consequently, most mainstream enterprises avoid targeting low-income customers and focus on markets that are easy to reach and have the capacity to pay. Result: a large proportion of the region's low-income population remains underserved. The existence of both underserved markets and an enabling environment for entrepreneurship has led to a rapid growth of impact enterprises in the region. Many of these enterprises have designed game-changing innovations across sectors, enabling them to serve low-income and underserved markets while ensuring sustainable returns to investors.
The impact enterprise landscape in the region is currently blooming and more than 155 impact investors operate here. More than US $9.3 billion has been disbursed by development finance institutions (DFIs) and other impact investors in the region. Moreover, the base of the pyramid-focused innovations from the region continue to draw considerable interest from development practitioners across the global south. In 2016, Intellecap undertook a study to better understand how East African impact entrepreneurs manage to design viable business models despite the various market challenges. The insights from the study can inform inclusive development in the region and across the global south.
The study classified impact enterprises across three levers based on their interaction with the BoP: access, ability and knowledge. When it comes to serving the low-income population, which often is characterized by illiteracy, it is critical to inculcate behavioral change to build markets. Since it is very difficult to monetize such models, the "knowledge" space was traditionally NGO-dominated or donor-backed. Increasingly, however, knowledge-based enterprises solely engage in creating awareness and harnessing it as a business opportunity.
For instance, Shamba Shape-Up, a Kenyan television show, provides expert insights on agriculture to rural farmers. In each episode, the team visits smallholder farms and addresses the challenges faced by farmers. Similarly, FOYO Group, a Rwandan company, provides health care information to customers through the use of mobile phones and television. Investors are finding more seed stage investment options – although it is comparatively difficult to identify scaled and successful impact enterprises.
Intellecap's study of nearly 400 impact enterprises indicates that impact entrepreneurship is nascent in East Africa and more than 60 percent of enterprises are younger than five years old. Much of the activity is concentrated in Kenya, while other countries are starting to see fledgling growth in impact enterprises. Around half of these enterprises have not achieved break-even and 67 percent earn revenues of less than US$100,000. A study by Venture Capital for Africa also suggests that the average size of investments in the region is less than US$50,000. Impact investors have focused mostly on larger investments and the current demand for small investments outstrips supply in the region. While only 45 percent of "access" enterprises and 25 percent of knowledge enterprises achieved break-even, more than 60 percent of "ability" enterprises had achieved break even, based on an Intellecap survey of 125 enterprises. Ability enterprises that provide end-to-end support to smallholder farmers have attracted significant investor interest. These enterprises provide training, inputs, distribution services and market linkage to farmers to increase productivity and income. These enterprises either buy produce from farmers at attractive prices or link farmers to buyers while also helping them negotiate fair prices.
For instance, Akili Holdings, a Kenyan impact enterprise, not only provides farmers with regular income by procuring their produce but also provides them equity stakes in local processing farms as incentives. Similarly, EA Fruit Farms provides both backward and forward linkages to farmers who earn less than US$1 per day. It procures, processes, packages and distributes the produce, and ensures that farmers receive weekly payouts. Due to the comparatively high success rate of such enterprises, it is no surprise that some impact investors prefer to invest in "ability" agribusinesses. For instance, KZ Noir, an enterprise that provides end-to-end support to coffee farmers, recently raised US$1.2 million from Acumen and US$1.5 million from Grassroots Business Fund. Similarly, the Gulu Agricultural Development Company, an agribusiness which works with more than 55,000 cotton farmers, raised significant investment from Root Capital. Since impact enterprises cater to markets that are underserved and comprised of the low-income population, they are almost always constrained by challenges associated with low capacity to pay, and barriers to outreach and scale. These challenges have the potential to render their business models unfeasible. The ubiquity of mobile phones in the region has, however, opened up new avenues for entrepreneurs to experiment with smart payment and pricing solutions to make products more affordable without compromising on quality. Models that are enabled or supported by ICT have scaled and increased the reach and efficiency of impact enterprises across sectors.
For example, M-Kopa's disruptive business strategy is based on an ICT-enabled pay-as-you-go solar model, and other enterprises including Off:grid Electric and Suntransfer use scratch card-based transactions to make energy affordable, helping them to increase both outreach and uptake. The use of ICT is not restricted to payment and pricing solutions, and impact enterprises also use ICT to support distribution and reach customers. Copia, an e-commerce enterprise, allows customers to place orders at local shops through an app. Customers pay the shopkeeper in one lump sum or in small installments on a "layaway" plan. Another enterprise, Mimba Bora, uses an app to connect pregnant women to health care personnel. In addition, ICT-enabled models are popular among enterprises that standardize their offerings to maintain quality and scale rapidly. For instance, in Kenya, BRCK Education has designed a tablet called the Kio Kit, which provides a digital classroom experience in slums. Currently, however, the use of ICT is predominantly concentrated in Kenya. These innovations can be replicated in other East African countries too, if investments in ICT infrastructure support greater mobile and internet use. The energy sector is currently saturated with clean cookstoves and home systems, but there's growing opportunity in micro-grid solutions for business-to-business markets. Similarly, there is opportunity in asset financing in agriculture, education, and water and sanitation. Skill building enterprises could also turn their attention from the agriculture sector and consider opportunities in ICT or vocational education in construction and health care. Although the region has seen an outburst of impact enterprises in the recent past, there are still several white spaces and opportunities that can be lucrative for private sector players.
Intellecap is currently undertaking a study to understand how emerging technologies across various sectors can help overcome the existing development challenges in Africa.The study report will be released during Sankalp Africa 2017, scheduled for Feb. 23-24.
Shreejit Borthakur is a senior associate with Intellecap Advisory Services, with specific interest in development economics and resource management.
Top image: Rock climbing Table Mountain, South Africa. Credit: Tony Mendez/Flickr.