May, 19, 2022
#TransformingImpact -The time for transformational change is today
Multi Sector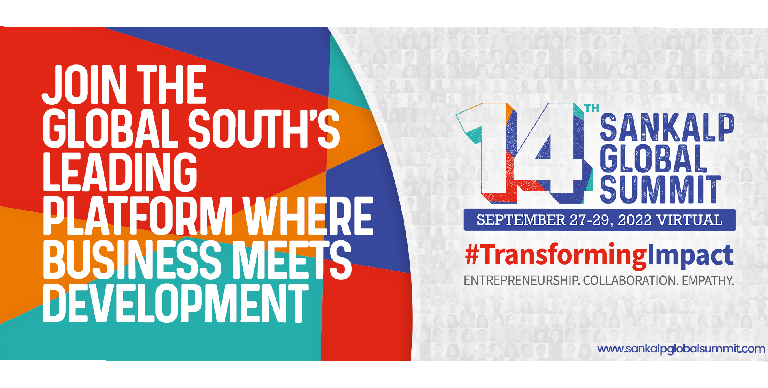 As we write this theme note for the 14th Sankalp Global Summit 2022 and the 10th Sankalp Africa Summit 2023 , it is the hottest recorded summer in over 120 years in South Asia. Land temperatures have recorded highs of between 40 – 60 degrees centigrade in some regions, and extreme heat waves are crippling power and water supplies across countries. This global climate crisis threatens the lives and livelihoods of over 100 million in extreme poverty. It could destabilize local markets, increase food insecurity, limit economic growth, and increase risk for agriculture sector investors, especially across Africa. Despite the fact that Africa's economy relies heavily on agriculture, the vast majority of its production is entirely dependent on rainfall, which is becoming more and more erratic – alternating between droughts and floods across the continent. The impact on the Global South countries is severe.  We wish we were writing about a future world but this is the reality of today. We are not yet done with the pandemic that is still taking lives and disrupting economic growth in emerging markets. Developmental progress has regressed, more people are being pushed into poverty, and already vulnerable populations continue to be adversely impacted. Empathy to look beyond our own personal world is needed now more than ever.  We would like to embrace three fundamental shifts in thinking along with the Sankalp community of practitioners as we navigate this changing world dynamic. We need to think along these three frames: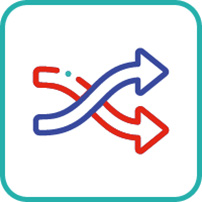 Transformational change versus baby steps
The pace with which the world is changing is outstripping our slow, but steady progress. Entrepreneurs need to think radically, create out of the box solutions, and accelerate unlikely
alliances to drive the transformational change the word so desperately needs. Innovative, sustainable solutions
need support to scale locally and be replicated globally.
Interconnectedness versus individualism
Our world is more interconnected than ever, and each individual action has an impact (positive or negative; intended or unintended) on the community and our environment. We need to think individually, but act communally in the best interest of our increasingly connected global community. Collaboration is key.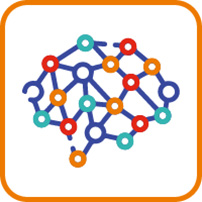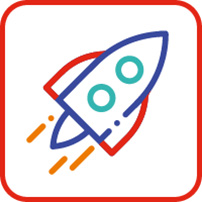 Making the change happen versus waiting for the change
This transformational change requires our proactive efforts and a sense of global empathy. Our global community is made up of individuals – and each one of us must embody the progress that the world so desperately demands. Our collective efforts will be the driving force for real, sustainable change.
The time for transformational change is today, and at Sankalp we are bringing together a community of global entrepreneurs and practitioners who are driven by impact. We will be convening the Sankalp Global Summit on an annual basis virtually, recognising that we are all interconnected and celebrating the opportunity of collaborating across geographic borders to achieve the SDGs. As always, we remain an entrepreneur centric convening, focused on bringing together mission driven for-profit enterprises, impact investors, development finance institutions, philanthropic foundations, angel investors, private sector, incubators, accelerators and governments. Sankalp's framework of knowledge, capital, and networks remains at the core of our community.  Building on the discourses around key thematic areas of gender and livelihoods, agriculture, climate change and energy, circular economies, water, health and sanitation, and financial inclusion, we will convene the ecosystem.
14th Sankalp Global Summit 2022
September 27, 28 and 29 (Virtual)
10th Sankalp Africa Summit 2023
March 1 and 2 (Nairobi, Kenya)
Stay safe and connected, and we look forward to your individual and collective contributions to help drive this transformational change forward.
Regards,
Team Sankalp