August, 29, 2013
The last 50 miles: How should clean energy companies access VLEs
Energy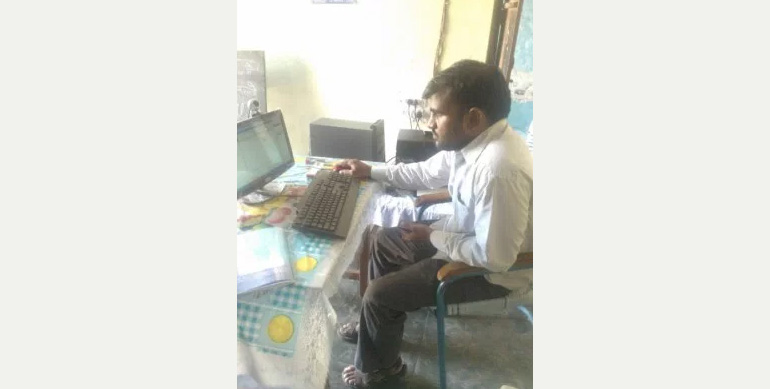 "More important than the additional income I now generate is my increased standing across neighboring villages," says Daulat Ram, a farmer from Jhajjar, Haryana, who doubles up as a Village Level Entrepreneur (VLE). He is among 600 people in his village who are augmenting their income through an innovative opportunity that is creating last mile connectivity for retailers to reach their consumers. Like him, most VLEs are typically small business owners who also become 'agents' to sell certain products and services.
VLE networks typically fall into two categories: General Purpose VLE networks (such as those of ITC, HLL, VLE India) which work across several types of products, and Clean Energy Access specialized networks (such as TERI LaBL). Some clean energy access companies, such as Greenlight Planet, have their own proprietary networks. General Purpose VLE networks tend to be larger, but only a few offer clean energy products.
Back to Daulat Ram – His village is just two hours away from the national capital of New Delhi but still struggles with challenges like lack of power, water and access to health care facilities. He saved some money from his farming activities and applied to join the VLE India training program which now lets him earn between INR 2,000 – 10,000 every month.  And now his VLE network helps him create.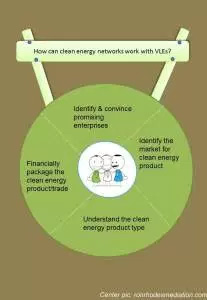 How should clean energy access companies work with VLE networks?
IDENTIFYING AND CONVINCING THE MORE ENTERPRISING VLES WITHIN A NETWORK
In General Purpose VLE networks, where the focus has been on high volume products & services, about 25-30 percent of agents would be interested in new products.
How can companies work around this?
Companies need to provide their senior management the time to recruit, train and motivate individual VLEs. The use of technology (such as that provided by Artoo) and services as that of call center can help.
UNDERSTANDING THE CLEAN ENERGY PRODUCT TYPE
The diversity of clean energy products make it challenging for the VLE networks to understand the category.
How can companies work around this?
VLEs need to be trained. Demonstration and customer meetings are critical to translate technical product specifications into functional benefits.
IDENTIFYING THE MARKET FOR CLEAN ENERGY PRODUCT
Understanding income and consumption patterns across rural India is critical for VLE networks working with clean energy products.
How can companies work around this?
Census data is available on the sources of lighting at a district level. New Ventures is making data available on specific districts that companies can focus on.
FINANCIALLY PACKAGING THE CLEAN ENERGY PRODUCT/TRADE FINANCE
Individual VLEs often face financial challenges in stocking. The availability of trade finance will ease the personal burden of some of these VLEs.
How can companies work around this?
Companies can work with Aryavart Gramin bank, Karnataka Vikas Grameena Bank, Prathma Bank and nationalized banks such as Canara Bank which provide solar loans to rural consumers. There is a strong argument for an industry wide action to help develop standardized loan products, both end user financing as well as trade financing.      
More Daulat Rams will mean a brighter India.
Click here to read the main report.