March, 03, 2012
Stitching Together the Social Enterprise Mosaic in India
Financial Services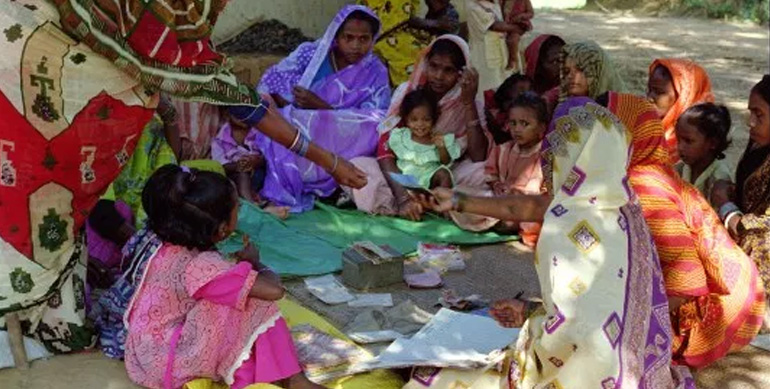 Early stage businesses thrive best in an environment that brings together, and facilitates efficient working of all players needed for them to grow. The favourite, and oft-quoted example of such an enabling ecosystem is the Silicon Valley, but there are examples closer to the developing world as well – like the information technology industry in the Indian cities of Hyderabad and Bangalore, and the vibrant start up communities growing around academic institutions like the Indian Institutes of Technology (IITs) and Indian Institutes of Management (IIMs). Social enterprise in India took off in 2005-06, but is still in the margins, and grapples with a complex set of challenges. The challenges start right from understanding who's part of this space – the entrepreneurs, funders, enablers – to making it easier for them to work together. If double and triple bottomline businesses, which many of us believe are tomorrow's models, are to make a dent in mainstream markets, they need to aggregate in big numbers, and show tangible change. Which leads to the question – why stitch together the social enterprise mosaic?
Sankalp Forum was initiated by Intellecap in partnership with Rockefeller Foundation, SIDBI, NABARD, and others, with the belief that social entrepreneurs have a role to play in development and inclusive growth. In those early years our founding team learnt the first lessons in the importance of building an ecosystem. The entrepreneurs, funders, policy makers, academicians, service providers and grassroots organizations that were chasing common goals had to be brought together; and an environment that it made it easier for them to work together had to be built.
Three big goals drive us in our attempts to create this convergence of key players in the social enterprise space. The first is cohesion and collaboration to drive capital into double and triple bottomline businesses. The second is to make peer-to-peer learning and market linkages possible. We believe this is key to creating supply chains that work – bringing together large businesses, social enterprises, and non-profit grassroot level organizations. Our third driver is to bring new converts to this growing space – large businesses curious about making markets work for the poor, foundations that are looking beyond charity as a means to create impact, mainstream angel networks and venture capital funds who want to explore impact investing as a growing asset class.
The next obvious question then becomes – what does it take to stitch together the social enterprise mosaic in India? In 2009 we took the first steps towards building this ecosystem for entrepreneurship lead development solutions through the first annual Sankalp Summit and Awards. While we've evolved and expanded both programmatically and geographically, the social entrepreneur continues to be at the centre of everything we try to do through the Sankalp Forum. In the last 4 years, we've sourced over 400 social enterprises from India and South East Asia into the Sankalp platform, using our awards process as a pull for enterprises working in sectors of agriculture, food and rural business; clean energy/ technology; education and vocational training; healthcare, water and sanitation; and technology for development. This aggregation of high potential social enterprises has in turn attracted other players from the sector – over 300 investors, and 500 service providers like strategy consultants, investment advisors, lawyers, and design and media consultants. For a social enterprise looking to understand the market space, Sankalp Forum has evolved to become a one-stop-solution that answers four basic needs: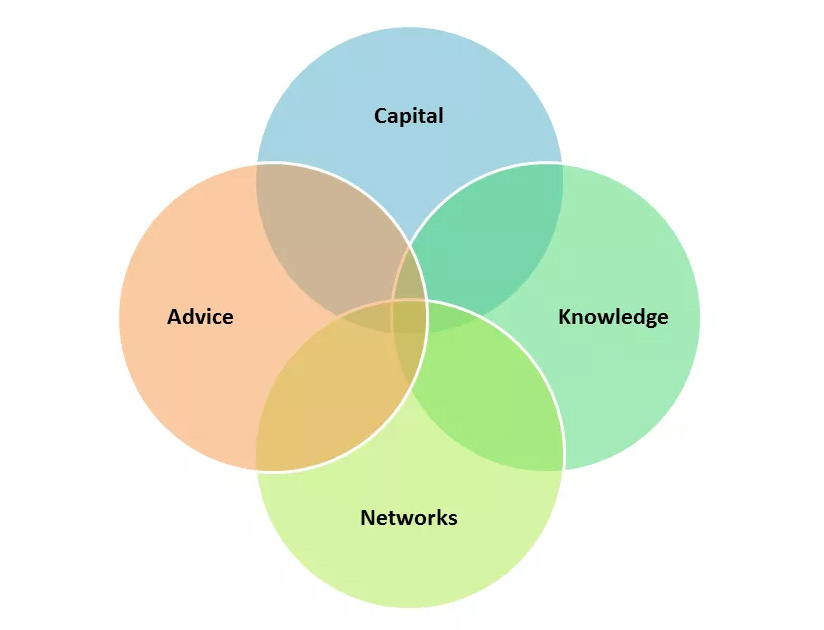 A lesson we learnt early on in our journey was that very little was possible without collaboration. We've worked with over 50 partners including incubators, investment houses, networks, media, and other social enterprise platforms to make Sankalp Forum possible. A good example of the efficacy of this collaboration is the capacity building services we are able to provide all this under one umbrella. Our partners range from early stage incubators with sector specific focus to those with expertise in legal issues to those who investment bank for early stage businesses. Entrepreneurs who're part of our platform get access to mentorship and handholding across an entire range of challenges. In the past three years, more than two dozen of our enterprises have received investments, and over 160 others have been made investment ready through mentoring and capacity building programs. These enterprises enter the Sankalp Forum platform through multiple channels. While we run year-round interventions like capital raising workshops, and investor – entrepreneur clinics across India, the annual Sankalp Awards is the largest entry channel to Sankalp Forum.
In 2012, 100 for-profit social entrepreneurs from India, Indonesia, Thailand, Cambodia, Vietnam and Malaysia invested over 600 hours in filling applications to the Sankalp Awards. Cumulatively and individually, this data forms an invaluable decision making aid to multilaterals, foundations, policy makers and other market makers in this space*. Each application was put through a quality check by the Intellecap team, and entrepreneurs were helped with thinking through aspects of their business they hadn't necessarily prioritized. As we helped applicants figure EBIDTA, PAT and margins, we realized many of them were doing this exercise for the first time. Not all went onto become Sankalp Award Finalists of course, but we believe we got them started on the right track.
At the first evaluation stage of the business plans, 35 investors from 29 investment houses volunteered 1 day of their time to look over every business that applied to the Sankalp Awards. The evaluation process itself resulted in the generation of over two dozen investor interest queries. At the end of this process, 31 finalists were announced. The news of this announcement through Intellecap and Sankalp emails, blogs and social media channels alone reached an audience of over 50,000. We partnered with leading publications in this space like Next Billion, YourStory, Startup Central and others to amplify this number by 4 to 5 times.
The great value add to Sankalp Award Finalists, and also the inspiration behind this post, came from a first of its kind bootcamp that we organized for our 31 finalists at the Indian School of Business on March 9 and 10. Over the course of a 2-day residential bootcamp, the entrepreneurs were exposed to capital raising basics like "knowing your business", "approaching an investor", and "structuring investments". Over 18 investors, successful entrepreneurs, and advisors travelled to Hyderabad to volunteer time for this bootcamp. What's great about this model we're building is that its win-win – experts from different fields spend time with our entrepreneurs to find high quality deal flow pipelines, understand on-field trends better, and create awareness about their work. After the bootcamp, Vijay Vaidyanathan, CEO of one of our 2012 finalists Classle wrote to us saying, ""Sankalp Forum is not only bringing together all the pieces of the social enterprise ecosystem, it forms the mosaic and gives the background in which the entire picture would shine." At our annual summit on April 12 and 13, this is exactly what we will attempt to do. In case you'd like to collaborate with us, as a partner organization, or an individual looking to support social enterprise – write to us and we can find ways to involve you. Meanwhile, tell us about your own journey in the growing social enterprise landscape, what have your biggest learnings been?
*Data from Sankalp Awards Applications is completely confidential, and we will never share anything about a company that is not already in the public domain without permission. Cumulatively however, the data presents interesting insights in which sectors are seeing most movement (in 2012 clean energy was a clear leader), what the average capital requirements are, what preferred investment instruments are etc.