September, 26, 2013
Sankalp and SOCAP enter global alliance to further Impact Investing market
Financial Services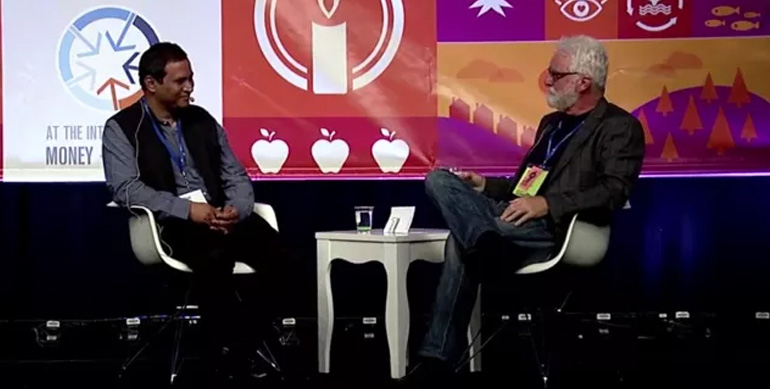 Sankalp Forum announced a strategic partnership with Social Capital Markets, convener of the international SOCAP conference series, in San Francisco during SOCAP '13.
Sankalp Forum is an enabling platform that helps social enterprises find investors, mentors and scale. And SOCAP works towards increasing the flow of capital towards social good.
The Alliance will support a collaborative effort to grow the global market of impact investing as an approach to development that engages a more effective dialogue between the Global South and the Global North.
On the announcement at SOCAP's annual flagship event in the Bay Area, Vineet Rai Chairman of Intellecap said, "The alliance recognizes that innovations and entrepreneurs of the South, and knowledge and capital from the North need to come together to address the global challenge of exclusion and fractured development, and engage with both private sector and governments globally.  This partnership will allow us the opportunity to learn from each other as equal partners while making more effective contributions on influencing global policy both at G8 and G20."
Specifically, the alliance aims to create a high quality information infrastructure that will allow cross-fertilization of ideas with capital, and harmonize the discussions around impact investing to signal a new beginning towards what can be achieved globally through cooperation and coordination by efforts in Mumbai and San Francisco.
Kevin Jones, Co-founder and Convener of Social Capital Markets, said, "Through this alliance we want to create a vital pipeline for Western investors to make meaningful contributions in the context of development both at home and abroad.  Capitalism is both contextual and cultural and we need to learn so that our capital and knowledge can create productive contributions to the global development agenda."