11,Jun,2018
Intellecap Lighthouse: An anthology of ideas and insights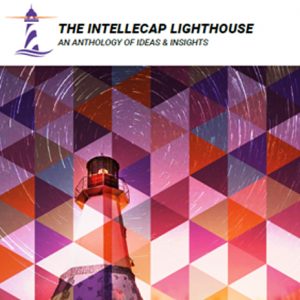 Intellecap has been at the forefront of developing insights and shaping new ideas that have benefited
and empowered underserved markets since its inception in 2002.
Along the course of it's journey, the organization has taken bold initiatives to foray into uncharted
territory and become a key influencer as part of the social impact discourse.
Intellecap has made concerted efforts through its advisory team to capture the most relevant themes
across its key focus sectors, namely Agriculture, Livelihoods, Financial Services, Healthcare and Energy,
and distil them into concrete thought pieces that lend credibility and offer definitive solutions across
key stakeholder groups.
The Intellecap Lighthouse is a culmination of various perspectives and insights from its thought
leaders on topics that demand our attention today, and trends that will capture our imagination in the
future.
Be it the Uberization of financial services, approaches for solving healthcare challenges in low resource
settings, the potential for Agtech in Southeast Asia, or a Special Series collaboration on India in 2050.
This caravan of articles and ideas is meant to help you gain newer insights from the impact sectors
and draw inspiration from the ecosystem we serve. Written by employees both old and new, many of
them have been published by reputed print media, and serve as a testimony to its relevance while being
engaging in thought and appeal.
You can now download this booklet, available in a simple PDF format, and navigate through its myriad
scope of contents. You can also directly go to an article/sector of your choice by clicking on the title in
the index page.
We've tried our best to ensure this compilation serves as a useful means of reference and information,
and that with time, The Intellecap Lighthouse will be regarded as a critical piece of commentary on the
state of affairs in the markets we serve, or aspire to serve.