January, 08, 2014
NextBillion Series: Strategies for knowledge transfer between India-Africa
Multi Sector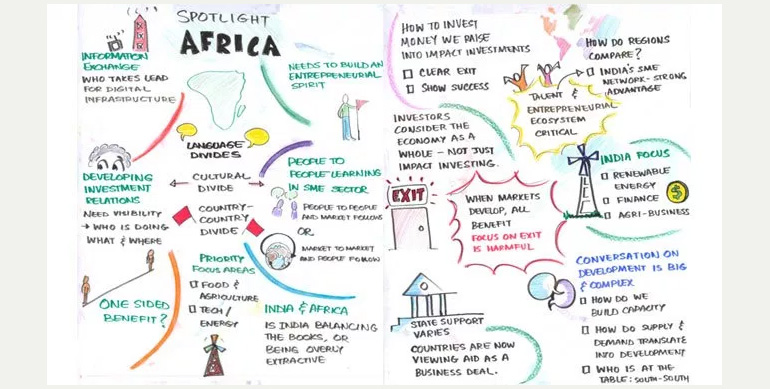 Insights and learnings from Intellecap & Sankalp Forum's on going work for years and recent expansion into Africa were published in leading development blog and website Next Billion. This is a first note in a four part thought leadership series. NextBillion is serving as a media partner for Sankalp Africa Summit.
Part 1:
The first note in this series authored by Intellecap Director – Consulting Nisha Dutt and Dipika Prasad underlines shared development challenges of social inequity and environment unsustainability, and analyzes translatability of successful innovations across borders. It brings out exciting enterprise stories and market opportunities.
An extract from the article follows:
India and Africa may have vastly different local cultures and contexts, but they face similar development challenges of social inequity and environmental unsustainability that need solutions under severe resource constraints and over crunched timescales. As early as 1987, Amartya Sen (Indian economist and Nobel laureate) wrote a white paper on "India and Africa: what do we have to learn from each other". He explored themes of food security, political stability and women's empowerment. The message he sought to give almost 40 years back seems clear: While developing countries can be "patriotic" about how well equipped they are to solve their own challenges; there is every reason to be "democratic" about the solution itself and be open to learning from each other.
Perhaps the biggest argument for India and Africa to build an innovation transfer corridor is that there are few other places in the world where the market is incentivized to solve challenges of low income and underserved consumers in a sustainable manner. On the "demand-side" of market incentives for social innovation – there are massive challenges. Over 225 million people in the Global South are living with malaria, and over 1 billion have no food security.
Please read the full article here.
Part 2: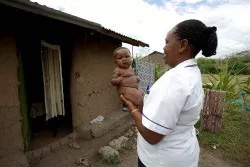 The second article in the series takes a deeper look at the social enterprise landscape in Africa and highlights some of the challenges and constraints that are on its way. It also provides a bird's eye view of the enabling support-structure as it exists for SMEs in the continent, and brings out comparisons with India. It emerges that while African start-ups are witnessing an exciting growth trajectory, the ecosystem that empowers them needs to become more cohesive.
An excerpt follows:
Governments across several countries in Africa have taken note of the potential of small businesses to drive job creation and economic growth; and are now investing heavily in funding and incubating ICT startups as well as in improved curriculums and robust systems in schools and universities. A great example of forward-thinking support is the Ghana Venture Capital Trust Fund (GVCTF), set up by a government mandate to invest in SMEs. Since its launch in 2004, GVCTF has deployed US$ 17 million in 48 SMEs through five intermediary funds.
With so much promise and potential, the African startup ecosystem seems poised for exponential growth in the next 4-5 years. However, for this potential to be realized, the ecosystem needs to become much more cohesive. Its current form is vibrant but highly fragmented and disjointed across the different regions of the continent. Different actors like SMEs, investors, donors, corporates and governments are largely working in silos today; and need to come together around a shared agenda.
Please read the full article here.
Part 3: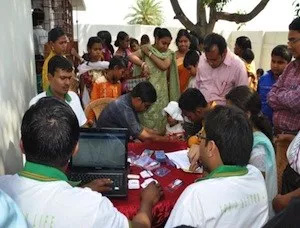 The third article in the series takes a closer look at 6 high impact enterprises from India & Africa poised to expand across each other's borders. The enterprises featured cut across education, healthcare & technology, and Intellecap studies their business models and the competitive landscape to explain why the timing of these expansions is just right.
An excerpt follows:
iKure is a technology-enabled primary health care service provider. The venture manages affordable rural health care centres, and has developed a cloud based technology, WHIMS, that links the health centres with tertiary hospitals for real-time consultation and escalation. The system also operates in communities with low Internet speeds.
Having set up 10 rural Healthcare Centres of its own, it aims to grow to 400 centres in the next four years with plans to expand to Africa.
Why Africa?
"iKure's solution caters to rural markets and fits very well in a hub-and-spoke model where the availability of doctors is a scarcity. Several African countries have similar problems as prevalent in India, and iKure sees a great opportunity to expand its solutions there. We are confident that iKure's model will help millions of people in Africa access quality primary healthcare within the community." – Sujay Santra, founder and CEO, iKure
Please read the full article here.