February, 18, 2017
India in 2050: Future of Health
Health & WASH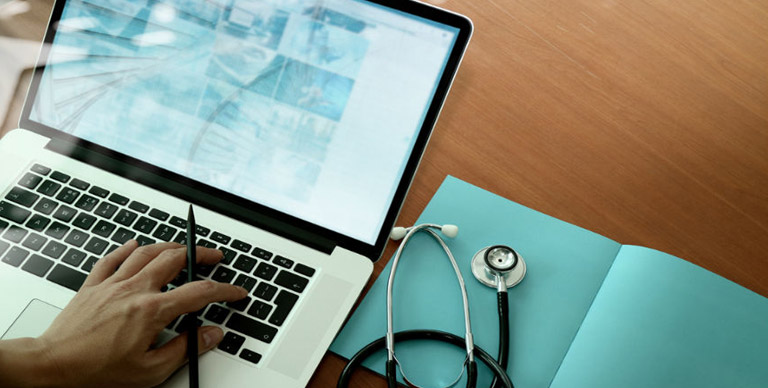 By 2050, India's population is expected to reach 1.7 billion people, creating the most populated country in the world. Growth of the Indian population and transition of its demography will need for leapfrogging in healthcare delivery including transformation of public healthcare system. Major shifts await healthcare industry in India.
What lies ahead?
India's demographic and epidemiology profile will witness a change by 2050 which will demand healthcare sector needs to evolve. India's population is projected to be 1.7 billion in 2050 with maximum number of people in the working age group of 15 to 64 years and average life expectancy at 80+ years. The old age population is expected to grow to 14% (from 4% at present) with geriatric health care specialized services such as dementia, nutritional services and home care services expected to have a larger role. The shift in demographic patterns and lifestyle trends will necessitate preventive healthcare to reduce cost of healthcare spend. Moreover nearly 51% of India's population is expected to live in cities by 2050 (up from 30% in 2015). Increased urbanization may offer some advantages to the health care practitioners such as a larger set of population will be accessible for availing healthcare services at relative lower costs.
Trends shaping future health
India is leapfrogging the use of technology innovations such as mobile health devices, technology integration with healthcare data and telemedicine strategies which could reduce the burden from health system while still trying to boost healthier lives, reducing disabilities and increasing life expectancy. This trend will continue to evolve as there will be a shift in population profiles, disease burden and care protocols by 2050 and a future will emerge where chronic diseases are things of the past, patient dependency on public healthcare systems is minimal and more preventive care is sought for, life threatening diseases such as TB, Cancer or AIDS are cured and people lead healthy lives post treatment.
Significant investment in research and development activities both from Indian government and private sector will propel innovations in drugs or improve medical devices. A strong digital infrastructure with IoT integration across personal devices, hospital and public healthcare databases will help spur efficient growth. Healthcare Big-Data will be available as public healthcare systems in India will be digitized and patient data standardized and interoperable. A wide range of medical and healthcare functions, including clinical diagnosis, decision support, disease surveillance, and population health management would be possible through predictive analysis facilitating better preparedness for addressing onset of disease burden.
Healthcare Pillars for India in 2050
The core healthcare pillars in India will transition to a care delivery model which is more personalized and focused on preventive and predictive healthcare rather than the reactive and curative care at present. Health system has started to witness these changes and the future medical technology is immanent with hope. We are witnessing advancement of emerging technologies like brain-computer interfaces, nano robots, gene manipulation, robotic surgery, synthetic organs, organ cloning, individualized drugs, bionic body parts across the developed world. Many of these technology innovations are here to stay and will be adapted in India in near future. A more equitable healthcare care delivery system will be established making it faster, cheaper and better for all income levels to access these services.

Devices transformation
Explosive growth in mobile devices and rising internet penetration will drive transformation and the healthcare sector will be reap the benefits of a digitally connected India; In 2050 we can expect to see a future of connected devices, wearable both invasive and noninvasive sensors like biomarkers, electronic tattoos, bluetooth-enabled implants, and other sensors that track our vital signs, organ health monitoring that will change the modes of how and when the care is received. These advancements coupled Big Data analytics and AI will improve health and life experiences as part of a Human Operating System (Human OS) a platform for innovation.
Also Read : India in 2050: Future of Food
Advancements in Drugs
A distinct trend is observed in transformational breakthroughs with personalized, predictive, preventative, and participatory drugs paving way to improve care all at an affordable and manageable cost. Breakthrough in technologies used to discover new drugs, to the processes used to clinically evaluate them will drive the Indian pharmaceuticals industry in the next few decades. Vaccines for major infectious killers in India such as malaria and AIDS will be widely available and distributed, Human genome engineering platform will pave the way for the modification of disease-causing genes in humans, leading to the prevention of ailments translating into actionable guidelines for use of an array of drugs that will lead to widespread use of pre-prescription genotyping. Advancement in proactive medicines that rely of continuous stratification of 'at-risk' individuals will be seen in India, ensuring preventive action even at public healthcare systems. Low cost bio-electronic devices that could be implanted inside the body, will be developed and programmed wirelessly to release doses of drugs at the right time particularly focusing on chronic ailments such as diabetes, cancer, stroke and cardiovascular diseases. Regenerative medicine cuts through the ethics debate by helping everyone gain access to clone-able organs. Nano-bots will be able to assess and fix us from within.
Delivery of care
Availability of medical data from wearable and other sensors will allow the doctors and health center's to interact with the patients universally, diagnose problems and offer personalized services such as customized drugs and device use for the patient and utilize the Human OS. India will be the centre of frugal innovation to develop affordable solutions and products such as wearable organs through 3D printing. Customization in healthcare services will be delivered by 3D printing and fuelled by the insights of the data from the Human OS. Print your organ; print your medicine will drive the future of care. The care delivery will transition from hospital, clinic and doctor centric to self – self-diagnostics, self-monitoring, and self-medication for majority of Indian cities and urban population. The rural parts of India will be well connected digitally and point of service available within home premises for primary and secondary healthcare services.
The wave of future in healthcare innovations across healthcare organizations already are deploying mobile technology, mobile devices, wearable technology, remote monitoring, telemedicine and information sharing platforms all are transforming healthcare to solve some of the problems in the healthcare industry today. And in the foreseeable future, drones, robots and artificial intelligence will breakthrough in healthcare that are performed by humans, to reduce variability, cost and error whilst providing 'quality' healthcare system.
About the Authors
Chandana Kiran incubating the Intellecap Innovation Labs; a new initiative from the Aavishkaar-Intellecap Group focused on leveraging exponential technologies to solve challenges faced by low-income communities in emerging markets. She has worked extensively with various hi-tech fortune 500 companies and is interested to solve problems in the development sector utilizing world class technologies.
Saurabh Sinha is an engagement manager at Intellecap, part of the Aavishkaar-Intellecap Group and a tech enthusiastic with interest in sectors such as agriculture, healthcare and clean energy. He has travelled extensively and engaged with stakeholders in the social enterprise ecosystem in Indonesia, India, Nepal, Bangladesh, Sri Lanka, Pakistan, Papua New Guinea and Kenya. Saurabh is an MBA from Warwick Business School, UK where he was a dean scholar.
Nakul Goswami is incubating the Intellecap Innovation Labs; a new initiative from the Aavishkaar-Intellecap Group focused on leveraging exponential technologies to solve challenges faced by low-income communities in emerging markets. He has more than 14 years of experience in the healthcare domain across business building, strategy, growth & knowledge management, market assessment, technology assessment, and innovation.