July, 02, 2016
Going last mile in the Archipelago economy: Case of Indonesia for Corporates
Multi Sector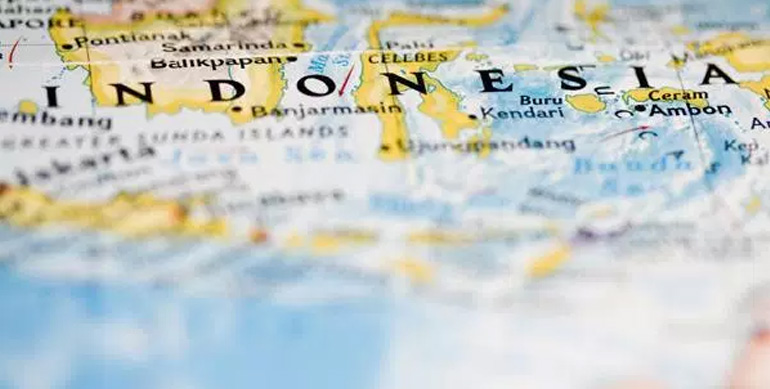 Consider this, more than 40 percent of the urban population and almost 15 percent of the rural population in Indonesia depends on packaged water, while the rest either boil it or use other conventional methods to improve the quality of drinking water. Lack of access to potable water in Indonesia offers a huge opportunity for water purifier companies to capture the base of the pyramid (BOP) markets which constitutes more than 50 percent of the 250 million people in Indonesia. Conventional water purifiers function on electricity and are directly connected to the source of water supply. But in Indonesia, supply of electricity in rural areas is erratic and less than 25 percent of the population has piped water supply in their premises.
Let's look at another example. Almost two-fifths of Indonesian households rely on biomass energy for their everyday household energy needs which leads to negative health impacts: an estimated 165,000 premature deaths each year are attributed to household air pollution linked to traditional cooking. Recently, a multi-stakeholder program Clean Stove Initiative (CSI) was undertaken to supply clean cooking biomass ranges to rural poor in Indonesia at an affordable price. World Bank studies at the end of the program confirmed that the rate of adoption was abysmally low, and one of the reasons attributed to low uptake was that the cook stoves were not adapted to local needs or not locally-made and there were not enough incentives for local entrepreneurs to promote these. Also, the study observed that consumers were unable to make the down payments for the purchase.
Like these, there is enough evidence to suggest that while there is a sizable untapped market at the Base of the Pyramid (BoP) but corporates may not be able to simply sell their existing range of products to the low income markets. Though rapid urbanization, higher penetration of media and better connectivity has changed the preferences of the low income consumers who now aspire for the same products and quality as other high income segments, it will be critical for the corporates to understand the unique characteristics and purchasing behavior of the BOP segment in order to design and develop the products/services catering to their needs and their on-ground realities. Only those corporates that are willing to invest in understanding the needs and preferences of this segment and are ready to maneuver the last mile challenges can succeed in tapping it.
Majority in the BOP segment in Indonesia have average annual income levels of USD 1000-2000 per annum, thus they face a constant struggle to make ends meet. For them buying a product or service usually requires foregoing other necessities. Thus, BOP customers are extremely pragmatic and price sensitive. Though marketing channels like TV has raised their aspirations, their actual purchase conversion is usually influenced through peer-to-peer word of mouth. Also, their purchasing behavior is highly influenced by their cultural background. The practical and risk averse characteristics lead to late adoption of new products and technologies. Thus, translating the functional benefits of the product through live demos, maintaining the price parity across channels and using local influencers will play an important role in building the trust and actual purchase.
In addition, to serve the BOP customers in Indonesia will require corporates to overcome a whole gamut of other challenges such as non-existing BoP market channels and infrastructure of last mile delivery for most products and services. While FMCGs with low ticket size products such as toothpaste and shampoos can be easily sold through existing channels such as Warungs* and traditional Pasar** which form 68 percent of the retail distribution channel, corporates who are planning to sell higher ticket size products such as consumer durables will need to identify or design alternate innovative distribution channels. Also, given the demand for high quality products/services, instead of stripping down features and quality of the products to make them affordable, corporates will have to develop consumer financing and payment solutions exclusively for the BOP segment. In our next post, we will deep dive into various alternate channels in Indonesia that corporates can leverage to penetrate the BOP markets.
* Warungs- A warung is a type of small family-owned business — often a casual shop, a modest small restaurant or café.
** Pasar- A pasar is a street market in Indonesia that opens in the evening, usually in residential neighborhoods
About the Author:
Prachi Maheshwari is a Manager- Consulting Services at Intellecap where she works on inclusive business strategies, business model design, business process reengineering and research in high impact sectors such as health, water, education. She spends most of her leisure time either for her not-for-profit initiative Mahir or travelling to offbeat places in rural India.