September, 25, 2017
Future of Impact Investment in South East Asia
Financial Services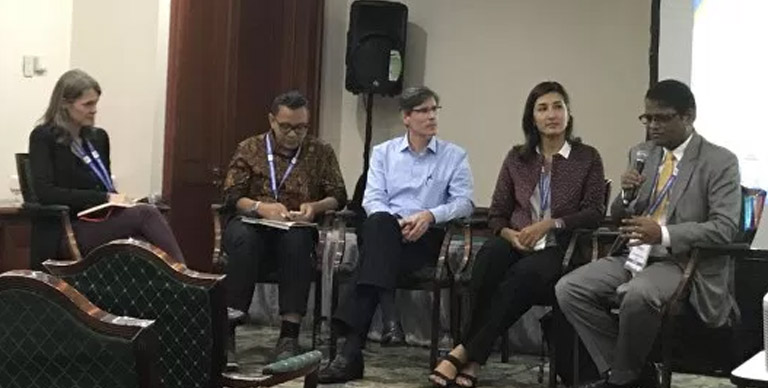 Early stage investments, especially in enterprises started by first generation entrepreneurs, were unspoken for 10 years ago in South East Asia. Newly crowned unicorns of Indonesia had their fund raise only 6-7 years ago, says Dondi Hananto of Patamar Capital at the panel discussion on the Future of Impact Investing in South East Asia at the recently concluded 3rd Sankalp South East Asia Summit 2017 in Jakarta, Indonesia. He further goes on adds that while LPs are intrigued with Investing in South East Asia, they are still making up their mind about investing in the geography in a big way. One of the primary reasons for this could be that the region has yet to demonstrate big exits. This clearly sums up the distance venture and Impact Investing have to travel in South East Asia.
Moreover, says Robert Kraybill of Impact Investment Exchange Asia, while the adoption of telecom has leapfrogged straight to mobile broadband in some regions of the geography, certain basic issues relating to financial inclusion, healthcare, agriculture etc. still remain underserved because of the lack of capital. Concurring with Robert, Dondi gives us another case in point of the Central bank in Indonesia which has been talking about financial inclusion for 10 years now and unlikely front runner turns out to be Go- JEK. Thus, reiterating the need for impact investments in the region. Having said that, there also lies challenges w.r.t execution of such impact investments, says Nodira Akhmedkhodjaeva of Nexus Development, as definition of impact varies with each investor, the dichotomy who should such an investor serve: their investees or LPs and last but not the least how to ensure that their prospective investee remains true to focusing on the impact motive which attracted the investment in the first place.
As a way forward, there lies a need of diversity of resources and grants to subsidize cost of ideation and go to market, impact investments to help attain scale in the region for business models to thrive and become self-sustainable.
Meanwhile, impact investment has also evolved in the region over the years in terms of increase in ticket sizes with evolution of business models, willingness of entrepreneurs to adopt with changing times" for instance increased adoption of technology to streamline processes, and more recently establishment of funds focused on specific issues of gender equality, climate change, blue economy related issues that traditionally were been governments focus areas, says EN Venkat, Partner, Aavishkaar Frontier Fund. Furthermore, he goes on to highlight the recent appetite for capital markets in Indonesia & Australia for waste management companies and emphasis of traceable and sustainable fisheries. Thus leading to conclude that there is a real possibility of blending of mainstream and impact investments in the longer term.
Related Articles