February, 18, 2013
Choosing an incubator for your social enterprise
Multi Sector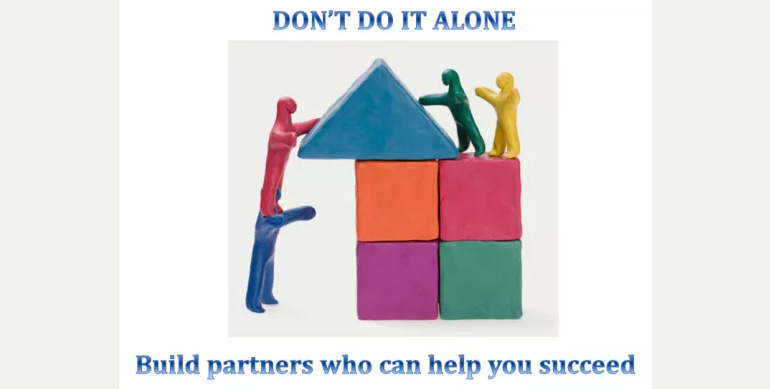 So you've finally succumbed, and decided to scratch your entrepreneurial itch. Not satisfied with just creating any entrepreneurial venture, you've decided you want to concentrate on solving some of society's knottiest problems. You've decided you want to be a social entrepreneur. Getting a social enterprise started is difficult in itself. Don't go it alone – choose a partner who can help you succeed.
There are a number of organizations that offer support to the budding social entrepreneur. I'd like to offer some guidance here on the types of organizations there are, and the support they offer, so that you can choose appropriately.
Executive education programs provide you with classroom sessions on the basics of your enterprise. These are immensely useful if you have little experience in running a business or building an early-stage enterprise. These programs will quickly deal with the most important things you should consider when developing your idea – understanding your customer, defining your target segment and value proposition, developing your product/service and channels, understanding your revenue and cost model, thinking about the organization you need to deliver, and fundraising. The time expended in attending these programs is well worth it. If you haven't been an entrepreneur before, an experienced entrepreneur-mentor will be invaluable at this early stage. If do not have the benefit of a mentor you can go to regularly for advice, I would recommend you select a program that has a strong element of hands-on mentoring built in. Finally, some programs offer concentrated classroom sessions, while others break the sessions up to give you time to implement the concepts you learn in the field. Think about which model will suit you best. I personally prefer the latter.
Incubators provide your early stage enterprise with incubation services, such as office space, laboratory and prototyping facilities, etc. Some of them provide you with the services of a mentor, and a few provide seed funding. A few also help you by providing access to a network of service providers, who can help you with various services, such as legal, accounting, marketing, etc. Incubators can be physical (they require you to work out of their offices) or virtual (they do not require physical presence). Some of them specialize in particular sectors, and will have mentors and service providers best suited for that sector. Most incubators also have relationships with early-stage funders, and can therefore make introductions when you are ready to raise your next round of funding. Make a list of your requirements and then choose the one which is most appropriate to your needs.
The social enterprise support ecosystem in India is well-developed, with many organizations providing all the essential services required to get an idea off the ground. Choose thoughtfully and wisely and you will be able to maximize the benefit from the services they offer, and raise your chances of success.