August, 04, 2016
Agtech in Southeast Asia: An untapped opportunity
Agriculture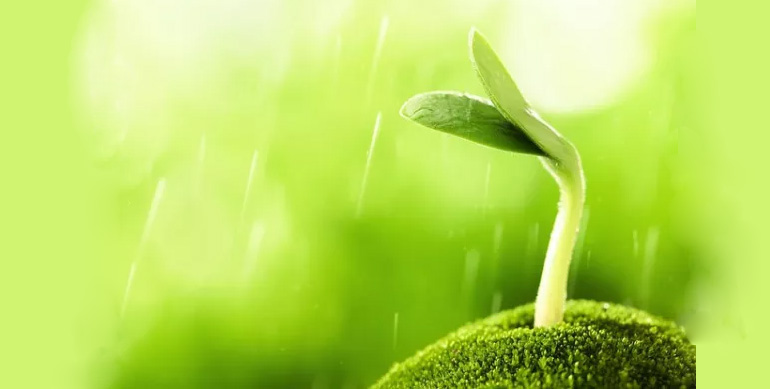 Out of the ten ASEAN countries, Lao, Cambodia and Vietnam have more than 50 per cent population employed in agriculture and allied sectors (such as fishery), while Indonesia, Philippines and Thailand have more than 35 per cent of the population dependent on the sector for their livelihood. Cumulatively this corresponds to nearly 150 million people directly or indirectly dependent on the agriculture sector in the region. This indicates heavy reliance of the region's economy on agriculture. In other words, any advancement in agriculture sector is bound to propel economic growth. Also, the role of the agriculture sector in inclusive development has been well acknowledged. A technologically advanced agriculture sector can trigger high GDP growth, alleviate poverty and narrow income disparities, provide food security, and deliver environmental services (Byerlee, de Janvry (eds.), 2007).
Majority of farmers in Southeast Asia region either have small land holdings (farm area less than 2 hectares) or are small fishermen. They are most susceptible to climate and weather change, information asymmetry due to the non-availability of technical knowledge centers and may suffer from lack of market linkages due to land fragmentation and less developed waterways.
Technology innovations in agriculture can play a key role in transforming the lives of farmers with small holdings and fishermen, with improvements across the entire agro value chain. In the pre-harvest value chain, farm and productivity efficiencies have been achieved by mapping irrigation zones through geo spatial mapping utilizing drones; weeding of crops have been carried out through robotics, computer vision and machine learning; genomics and non-GMO crop technologies have been developed for yield improvement etc.
In the post-harvest value chain, integration of mobile communications technology with real time computer and cloud based data servers gives farmers real-time information on the market demand and supply situation and connects them directly with consumers for better price realizations.
It has to be noted that agriculture technology or Agtech has been largely observed in developed economies and suitable customization is required before implementing these across the developing world. Agtech implementation may be a challenge in emerging countries due to poor IT infrastructure, low availability and affordability of technology products and low adoption of sophisticated agro technologies and methods by farming and fishing community.
As per estimates from Agfunder, year 2015 witnessed nearly $4.6 Bn invested across 500+ deals across 450+Agtech enterprises. Food e-commerce, irrigation and water technology, drones and robotics and decision support technology were the key sub-sectors of investment accounting for nearly 70 per cent of the deal volume. While agro-tech enterprises from India and China accounted for the majority of the deal activity in the developing economies, the Southeast Asian region is showing signs of being ripe for agrotech start-ups.
For instance, in 2015, there were three to four investments in the agro tech sector in Indonesia. Agro tech and aggregator start-ups emerging from the region have attracted interest from various investors, technological companies, and other stakeholders. Enterprises based out of Southeast Asia such as North Atlantic, Inc, Vasham, iGrow, eFishery have attracted investments from PE/VCs such as Aavishkaar, Ideosource, East ventures in the last 2-3 years. The business model and operations for many of these enterprises has the potential to assist many small holder farmers and fishermen of the region and improve their livelihoods and source of income.
North Atlantic, Inc, for instance, assists to rationalize fish processing supply chain throughout the Indonesian archipelago. It works directly with local fisherman to assess fisheries growth potential, sets up local mini-processing plants for effective market linkages, and hence, plays a key role in improving incomes of local fishermen. Through rationalization of the supply chain and use of technology for improving traceability, the enterprise aims to tackle lack of transparency and pricing information, which leads to instability of businesses for small fishermen, and perpetuates an environment of fraud and misinformation.
Another aquaculture technology sector firm 'e-Fishery' provides automated machines that can feed fish automatically, sense the fish's appetite and adjust the amount of feed given, thereby reducing feed costs and boosting profits of local fishermen. iGrow is a marketplace that helps farmers with under-utilized land, to produce high-quality organic food and sustainable incomes with cloud-based agricultural management software. Vasham assists small holder farmers in Indonesia by optimizing the food supply chain to guarantee them above-wholesale market prices as well as provide them with financial support as required.
Low presence of funded Southeast Asian agtech businesses at global events and validated in AgFunder's reports indicates that startups in the region may lack exposure at the global level. Events such as Sankalp Southeast Asia summit, Jakarta's Arena Pitch Battle and Ring Pitch Competition are good initiatives to identify such enterprises to enhance their visibility with leading investors and agro focused funds.
About the Author:
Saurabh Sinha is an engagement manager at Intellecap Advisory Services Pvt. Ltd. and a tech enthusiastic with interest in sectors such as agriculture, healthcare and clean energy. He has travelled extensively and engaged with stakeholders in the social enterprise ecosystem in Indonesia, India, Nepal, Bangladesh, Sri Lanka, Pakistan, Papua New Guinea and Kenya. Saurabh is an MBA from Warwick Business School, UK where he was a dean scholar.