March, 08, 2019
4 Reports That Show How SDG 5 Can Become a Reality
Multi Sector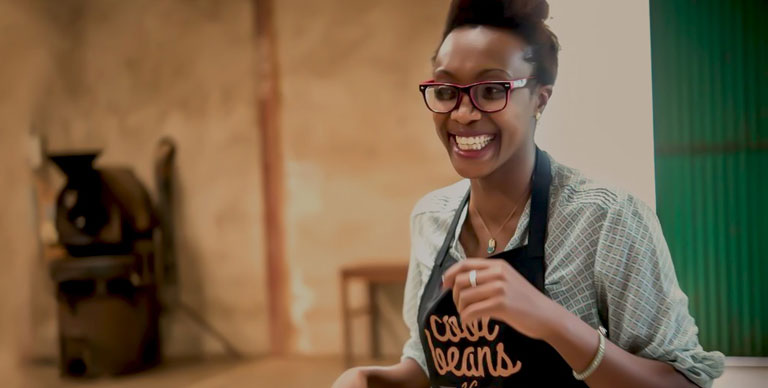 On International Women's Day, we are thrilled to share our commitment to promote 'women economic empowerment' in emerging economies. In the last one year, we published four thought leadership reports to promote childcare infrastructure, women investing in women, digital financial inclusion of rural women and global landscape of gender lens investing. We supported several foundations and corporates in their journeys to mainstream and integrate gender. We worked closely with women entrepreneurs to support them in their journeys through knowledge, capital and networks to scale their businesses. In the next few months we aim to launch 'Gender Lens Fund for Emerging Countries' to increase access to finance and business incubation support for women entrepreneurs.
Here are the 4 reports by Intellecap:
1. The Global Landscape of Gender Lens Investing – This report presents the global landscape of gender lens investing and examines the strategies used by gender lens investors across the globe. In doing so, it also examines ways in which businesses promote social and economic empowerment of women and correlates investment strategies to them. Download report here.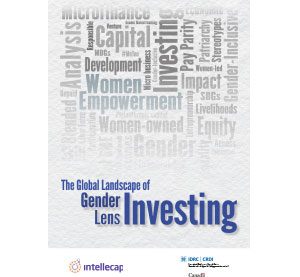 2. By Women, For Women: Building the Childcare Ecosystem in India – This report is based on the core hypothesis that heightened workforce participation by women can usher in the dual benefits of spurring India's economic growth and strengthening socioeconomic empowerment of women. With this backdrop, the report contrasts the low and declining levels of women workforce participation in the country and highlights the complex interplay of socioeconomic barriers and challenges that contribute to this phenomenon. It thereafter, deep dives into the specific challenges associated with lack of access to quality childcare and examines how convenient and affordable access to childcare can help women transition from unpaid labor to paid employment and in turn, socioeconomic empowerment. Download report here.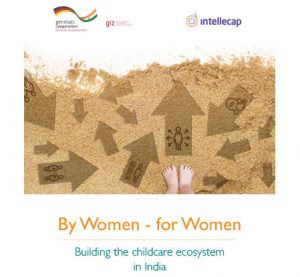 3. Women Investing in Women – A Case for Gender Lens Investing in India – Global evidence of a strong business case for investing in women and leveraging their potential as entrepreneurs is emerging. The 'Women Investing in Women' movement can play a significant role in addressing the systemic access to finance challenges that women entrepreneurs contend with. The report takes stock of the access to finance challenges experienced by women entrepreneurs in India and the resulting financing gap. It explores the potential of the 'Women Investing in Women' movement to address those challenges and enhance access to finance for women-led start-ups and small businesses. Download report here.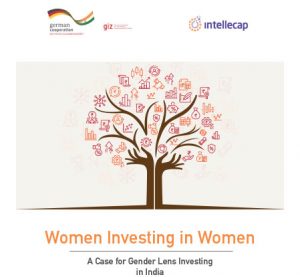 4. Digitzing Rural Value Chains in India: An Assessment of High Potential Opportunities to Increase Women's Economic Empowerment – In our latest report, we highlight the role and impact of digital financial services (DFS) on economic empowerment of rural communities' especially rural women in India through accelerated financial inclusion. The report has been released as a part of the USAID Initiative – Mobile Solutions Technical Assistance Program (mSTAR). The initiative aims to create a digitally-enabled rural financial ecosystem to enhance farmers' livelihoods through use of DFS. These solutions have the potential to drive down financial services delivery costs for customers and service providers, as well as offer services at greater convenience and scale, opening the door to economic empowerment and development. Download report here.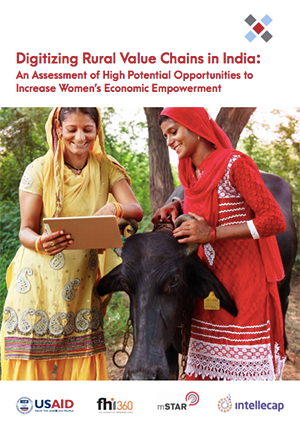 Want to work with Intellecap's Gender practice to achieve SDG 5? Reach out to Prachi Maheshwari at prachi.maheshwari@intellecap.com
Related Articles