September, 12, 2019
Join India's first industry platform for circular apparel professionals and enablers
Multi Sector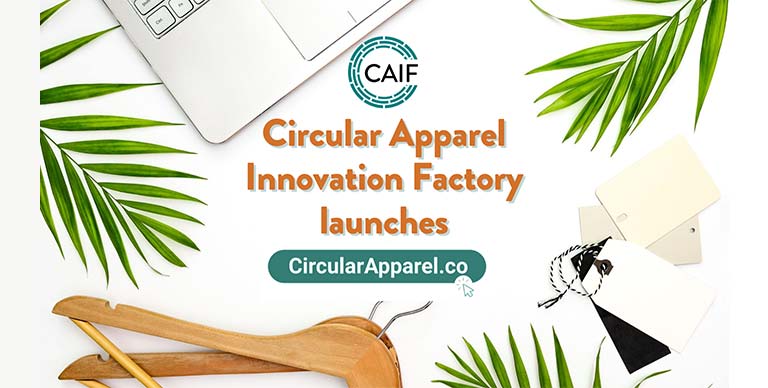 What is the "circular economy", what are some ways in which fashion can be more circular, who has authentic solutions, and what are the main problems that need to be addressed?
The intent to go circular often brings up more questions than answers. In a rapidly changing landscape and an industry increasingly coming under scrutiny, sustainability professionals in fashion have a lot to figure out in a very short amount of time. With initiatives like Project SU.RE, the 2020 Commitment, and of course CAIF, it is clear that the industry has introspected and knows change is necessary. How to make it happen is the thing we're all trying to figure out.
CAIF, an Intellecap initiative supported by anchor partners Doen Foundation and Aditya Birla Fashion and Retail Limited (ABFRL), exists to help answer these questions — through our workshops, events, and partnerships, we are working on the principles of collaboration, innovation, and design thinking to facilitate an industry-led and solutions-oriented approach to solving some of the industry's most pressing problems.
Our most recent initiative, as yet another step in this direction, is the launch of www.circularapparel.co, an industry-led online platform to connect organisations, professionals, and enablers in the circular apparel space. This includes everyone from the big corporates to independent innovators and everyone in between! The platform is a way to facilitate networking and collaboration that is targeted and meaningful.
Through profiles and the ability to follow people, we provide an easy way to connect with the professionals who have the solutions you may be looking for. We make sure to vet every member who signs up, so the community remains authentic.
Groups are a way to create niche conversations around particular topics of interests — our groups range from professionals in the same cities who want to connect, to innovators helping the apparel industry solve its traceability problem using blockchain.
Events are a curated feed of the conferences, workshops, and panels that we think are most relevant to the industry — and you are free to add your own!
Soon, the platform will be launching Open Innovation Challenges, a unique platform to democratise the discoverability of innovative circular solutions that may be looking for scaled adoption. And our upcoming Opportunities section will feature grants, incubators, and other enablers who can help take these innovations to market.
By focusing on connecting corporates, innovators and enablers, www.circularapparel.co is a simple platform with great potential and grand ambitions. Join us in making it all a reality by signing up on www.circularapparel.co today!