July, 29, 2017
For social innovations failing to scale, human centric design thinking is the new buzzword
Multi Sector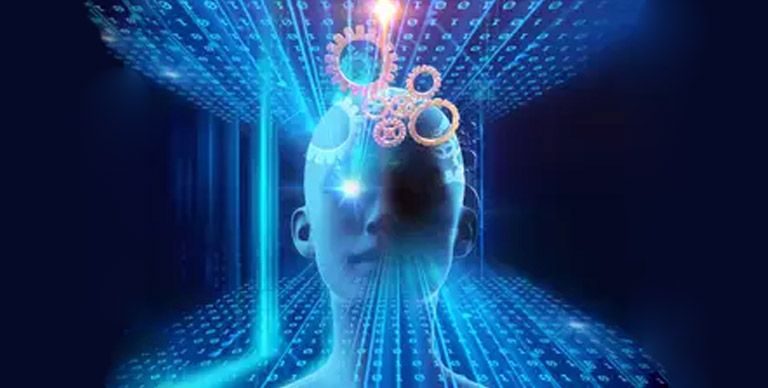 Much has been said about the scaling challenges of startups, especially those aiming to address underserved segments of society in emerging markets. While the number of impact startups in ecosystems like India, Kenya or Indonesia are flourishing, the number of solutions that have scaled are still small.
At the same time, the excitement for "Base of the Pyramid" innovations and business models has never been greater among investors, donor agencies, philanthropists and governments – with hardly any month passing in which not a new business plan competition or challenge is being launched to find business solutions that target low income population.
Against rising expectations, the sector must prove its ability to generate scalable solutions, which is why increased emphasis is given on creating an ecosystem that nurtures and supports impact startups and addresses scaling barriers. Commonly identified scaling barriers on various levels include:
1. First, scaling challenges that occur on the level of the founder and entrepreneur, his managerial capabilities, ability to build a strong leadership team, scale his vision and lead his organization towards growth
2. Second, scaling challenges that occur on the level of the organization, its business model as well as financial capital and non-financial capital such as team, culture, and capabilities to deliver
3. Third, scaling challenges that occur on the level of the industry or sector, where markets do not function, customer awareness is limited, or distribution channels are missing
4. Fourth, scaling challenges pertaining to government laws and regulations, policies and macroeconomic framework conditions.
Most attention is given to capital as the top scaling barrier for impact ventures, with most ecosystem support going into providing incubation, investment readiness and capital support. Lesser attention is given to the other scaling barriers, such as leadership, talent and organizational health. Least attention is given to the question- why the intended solutions do not work.
Re-look at scaling-challenges
Design Thinking and human centric approaches have become state-of the art approaches in the business mainstream, where an increasing number of corporates like GE or IBM are embracing principles like empathy, prototyping, and agility in solution development processes. These principles are increasingly being applied to solve so called 'wicked problems', complex, intangible issues – for example how different customers experience a service.
In recent years, Acumen and Ideo.org have played a critical role in bringing Human Centric Design into the context of startups and social innovation by helping to build capabilities. However, design thinking and human centric approaches involve principles such as empathy that have a much broader potential to help address scaling barriers and to
1. Contribute to leadership development of founders and senior management. Innovation, creativity and organizational culture is driven from the top. Great leaders find great teams, empower them to find innovative solutions and create an environment in which teams can cultivate their creative energies and grow their potential. Human-centric approaches can help founders to build organizational capacity to create and execute new ideas, but also to develop strategies that help to thrive in today's increasingly volatile world.
2. Strengthen the organization's ability to make sense of the context, market, consumers, and needs that are to be addressed, the behavioral change that is to be triggered and to identify the appropriate target segment for their solution. Human centric approaches and participatory design help organizations to understand the desirability of their solutions and to co-create products and services together with the end-user.
3. Identify the solution that best fits industry and sector demands through helping understand levers for influencing user behavior through the wider system. Human-centric approaches bring in the human perspective to complex systems. They help to create customer, producer or channel awareness which are critical for creating markets.
4. Reimagine government and policy framing by leveraging human centric approaches and system- thinking to develop more holistic and cohesive policy interventions.
"Embedded solutioning" – Towards a holistic approach for creating scalable high impact solutions
It is time for business, governments, and other stakeholders in developing and emerging economies like India to broaden the methodology box for developing high impact solutions that can scale. The job is not done by applying design thinking as a linear blueprint process and 'by-the-book' methodology. Instead, we need a solution development that truly makes sense of the "embeddedness" of economic action in social contexts, structures and networks, but also class and power relations, institutions, and culture.
Economies are shaped by these factors and shape how economic factors such as consumers, producers, channel partners and other intermediaries behave in the market place:
1. Structural embeddedness affects users' ability to access resources such as money or knowledge; networks and "social capital" affects ability of users to act.
2. Cognitive embeddedness influences how people process the information around them.
3. Cultural embeddedness shapes how people conceive, define and rationalize decisions, categories, assumptions, routines and rituals
4. Institutional embeddedness includes the rules and roles that shape the cost of action and set categories of how people think and interpret their social worlds
5. Political Embeddedness refers to the relations and motives of power that influence distribution of resources
Making sense of the market context hence requires a deep understanding of low income consumers and their social worlds. What is therefore needed is a truly immersive approach to solution development that is able to understand and catalyze the embeddedness of markets and economic action.
The writer is Associate Partner, Intellecap.