21,Feb,2022
Business models along the South-South corridor can spur regional trade: Interview of Urvashi Devidayal, Sankalp Lead-India and AVP, Intellecap with ET Online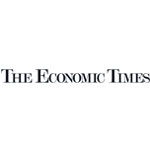 Mumbai,  22ND February – Sankalp Forum was initiated in India in 2009 by Intellecap, a social sector advisory firm, to build collaborative entrepreneurial ecosystems. In an interaction with Economic Times (ET) Online, Urvashi Devidayal, Sankalp Lead–India and AVP of Intellecap, outlines the organisation's thrust areas, the scope of social entrepreneurship and the utility of the idea of a united 'Global South'. The interaction also highlighted how 'Business models along the South-South corridor can spur regional trade'  and Sankalp' s overall mission of creating ecosystems for impact led businesses.
Economic Times (ET): How did Sankalp come into being? What does the name signify?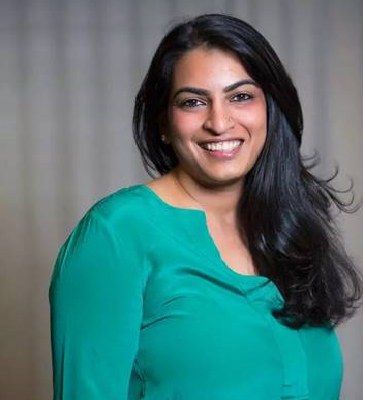 Urvashi Devidayal (UD): In 2009, Sankalp Forum was started with the singular goal to put together an impact ecosystem that can support business-led solutions focusing on the world's most pressing issues. These include climate crisis, smallholder farmers, sustainable agriculture, financial inclusion, livelihoods, water and health & sanitation, among others. Back then, very few understood what an impact ecosystem is. With Sankalp, we are attempting to simply bring the most promising entrepreneurs, most committed investors, policymakers, government officials, and others under one roof at least once a year and build a platform like none other.
Sankalp means a solemn promise one makes to oneself to resolutely follow a chosen path. The concept of entrepreneurship-led development evolved as a practice as far back as 2001, but the term impact investing was coined only in 2009.
In 2007, the Rockefeller Foundation got a group of foundations, investors and entrepreneurs together at the Bellagio Centre. There was a consensus to term this type of investing impact investing. Along with this, there was a need to convene the stakeholders — entrepreneurs, investors, foundations, private sector, development finance institutes, and governments — to collaborate and foster the growth of this ecosystem. This was the start of Sankalp, which held its first convening in India. In 2014 we took the concept to east Africa.
ET: One mission Sankalp has is to create an ecosystem for impact-led businesses to achieve the UN Sustainable Development Goals by 2030. How are you actualizing this?
UD: Sankalp has a three-pronged strategy to create a thriving ecosystem for impact-led businesses. Keeping the entrepreneur at the centre, Sankalp leverages knowledge, capital and networks to engage stakeholders at its summits. The organisation hosts 50-60 knowledge sessions around key impact areas. These include, financial inclusion; climate change & energy; agriculture; gender & livelihoods; WaSH (water, sanitation & hygiene); health & circular economies.
On the capital front, investors in impact-led businesses view Sankalp as the place to build their annual pipeline of potential investee companies and understand investment trends. At Sankalp, one can find access to various forms of capital based on the stage and relevance of the enterprise.
The final piece of the puzzle is networks. One can expect to meet relevant stakeholders at Sankalp summits. In the past few years, each summit has facilitated 1,500-1,600 meetings.
ET: Rural India is considered to hold immense potential in several key activities that Sankalp focuses on. How huge is this untapped opportunity, and how is Sankalp pushing social entrepreneurship across India's hinterlands?
UD: Rural entrepreneurship is an integral part of the Sankalp journey. The need to bring rural India to the fore is an endeavor we started a decade and more ago. We realized it is imperative to showcase areas of excellence across rural India to bring them to the mainstream and provide them with networking and access. Be it showcasing local weavers or local entrepreneurs, Sankalp has been at the forefront of tapping into their potential, rewarding them and ensuring they have access to capital and knowledge essential to their business. We take pride in building businesses for the low-income strata and enhancing livelihoods while reducing economic vulnerabilities, and our focus on rural India continues to do just that. We continue to embolden entrepreneurs from the hinterland to chase problems worth solving, build businesses few dare to, directing capital where few will.
ET: The idea of a united Global South is very close to the ethos of Sankalp. Why do you think caring for the sustainable development of the global south is needed? How equipped are Indian organisations to play an active role in this cause?
UD: South-south transfer refers to the exchange of resources, technology and knowledge between emerging markets commonly referred to as countries from the Global South. Many enterprises that have demonstrated success in building businesses serving the low-income communities in emerging markets typically use innovative business models. These business models and technologies are often more attuned to the needs and conditions of these developing countries — generally recession-proof, and more flexible and adaptable than solutions from developed markets. Replicating business models along the South-South corridor has the potential to increase bilateral and regional trade, enable job creation, and improve access to affordable goods & services, making them more affordable for underserved communities. We have a successful track record of not just building impact businesses but also supporting ecosystems that nurture and support these businesses across South and Southeast Asia.
ET: What are the organisation's impact numbers in India and globally?
UD: Sankalp has been recognised for its distinct enterprise focus. We have showcased and discovered more than 1,800 entrepreneurs, through 26 or more editions and connected them to 800-plus investors. Through Sankalp, we have enabled enterprises and entrepreneurs and helped raise over $290 million in funding and disbursed over $870,000 in cash grants.
ET: What are Sankalp's plans — nationally and internationally?
UD: Our goal is to take the ecosystem-building approach to various states, cities and countries across Asia and Africa. We see an opportunity to expand, particularly in West Africa (possibly in Ghana & Nigeria). Both countries have a thriving entrepreneurial ecosystem and a growing impact-investor base. In Asia, the opportunity lies in emerging impact markets such as Bangladesh, Vietnam and Indonesia. Our plans include building locally led entrepreneurial ecosystems that use the proven global framework we have developed over the years to engage and support ventures that provide solutions that are locally relevant and are viable business ventures.
View full article