28,Jun,2018
South South Collaboration: Corridors for shared prosperity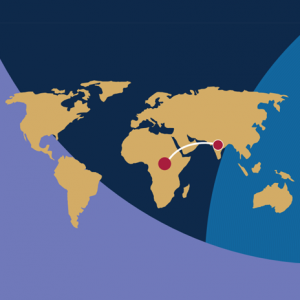 This assessment was conducted and document written for the International Finance Corporation (IFC)
by Intellectual Capital Advisory Services (Intellecap).
disclaimer
IFC, a member of the World Bank Group, creates opportunity for people to escape poverty and improve their lives.
We foster sustainable economic growth in developing countries by supporting private sector development, mobilizing
private capital, and providing advisory and risk mitigation services to businesses and governments. This report was commissioned by IFC through its Inclusive Business Models Group, which is leading efforts to promote inclusive business across IFC by catalyzing ideas and innovation; convening IFC clients, investment professionals and leading thinkers on inclusive business; and communicating which models work, and generating and disseminating knowledge on best practices.
The conclusions and judgments contained in this report should not be attributed to, and do not necessarily represent the views of, IFC or its Board of Directors or the World Bank or its Executive Directors, or the countries they represent. IFC and the World Bank do not guarantee the accuracy of the data in this publication and accept no responsibility for any consequences
of their use.