24,Jan,2020
KENYA Impact Investment Landscape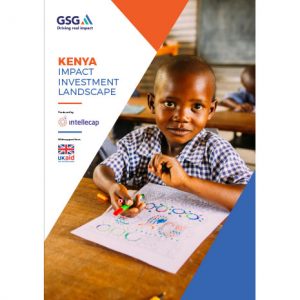 About Impact Investment and The Impact Economy
To navigate the complexity of achieving a future where no one lives in poverty and the planet thrives, we need a simple unifying principle: that it is the role of all actors in society to examine how their actions affect the people and the planet.
Impact investment optimizes risk, return and impact to benefit people and the planet, by setting specific social and environmental objectives alongside financial ones, and measuring their achievement. Impact management is a critical practice to reach this potential.
As more people and organizations get involved and become more successful in impact investing, there is a cumulative effect. A vibrant and growing impact economy can develop where businesses, investment and activity deliver tangible improvements in outcomes for people and the planet and people have choices. In the impact economy, businesses use their capabilities to optimize both their positive impact on the world and their financial return. Investors use their resources to optimize business impact, adding and creating value beyond what would otherwise be achieved. The momentum of more positive impact being generated enlivens the possibility of an inspiring future.