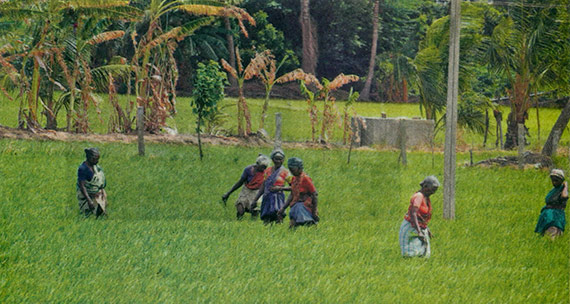 Share
Business Line | September, 04, 2018
Road to collectivisation of small farmers

Road to collectivisation of small farmers
The 'farmer producer organisation' route is the best way to strengthen aggregation and, thereby, improve farm incomes
In the context of the Indian government's push to double farm income by 2022, innovative thinking on smallholder farmer empowerment is needed. Collectivisation of small farmers is key to sustained agriculture growth and food security.
Smallholder farmers (SHFs), representing 80 per cent of India's farming community, are forced to contend with a cycle of low investment, poor productivity, low value addition, weak market orientation and low margins. Decreasing landholdings due to fragmentation coupled with a post-harvest value chain riddled with inefficiencies, causes post-harvest losses (PHL) to stack up throughout the value chain.
As per latest estimates by the Associated Chambers of Commerce of India, India loses around ₹92,600 crore ($14.3 billion) on account of PHL.
The answers to the myriad challenges facing SHFs lie in efficient farmer collectivisation, which confers greater bargaining power, better market and price discovery, access to credit and insurance, and sharing of assets and costs.
It encourages private sector interest and builds the ability of farmers to invest in storage, crop protection and value addition infrastructure. Better access to market linkages and information through partnerships enables farmers to reduce demand/supply imbalances and PHL.
But certain challenges limit the efficacy and sustainability of key collectivisation models. There are two predominant SHF collectivisation models in India: farmer producer organisations (FPOs) and agricultural entrepreneurs (AEs) — each with its own benefits and challenges.
An FPO is a legally registered collective of farmers, often having self-help groups (SHGs) as its building blocks and formed with the objective of enhancing farmer incomes. The FPO model can create value across different post-harvest phases, including harvesting, primary processing, storage, secondary processing, and market linkages.
The model ensures that all benefits from value addition are retained by the SHFs. The FPO model faces challenges with respect to community mobilisation, effective decision-making and governance, efficiency of promoting agency, and access to capital.
The AE model is predominantly buyer and intermediary driven, with a strong profit orientation. AEs are usually from the village and work independently or through contracts with companies that provide farmers inputs, equipment or procure produce from farmers.
AEs link farmers with the market, minimising damage to their produce before delivery to buyers. Constraints associated with the AE model include vastly different individual entrepreneur capabilities and lack of capital.
A multi-pronged approach
According to the Department of Agriculture and Cooperation, the FPO has emerged as the "most appropriate institutional form around which to mobilise farmers and build their capacity to collectively leverage their production and marketing strength." Practitioners estimate that there are over 3,000 FPOs in India, with more likely to be registered in the coming years.
Strengthening FPOs would enhance the robustness of the AE model since vital complementary roles of AEs can be carved out as FPOs become successful. A multi-pronged approach encompassing a series of interventions can significantly strengthen the SHF collectivisation ecosystem in the long run.
Technical support facility: A dedicated technical support facility can help build transition FPOs from a production-oriented model to a more value-addition and agribusiness focussed model. It will offer farmers access to a range of services, including training, sourcing of inputs, mechanisation, value addition, market information and linkages.
For this, it will need to leverage solutions of private sector companies and NGOs.
View full article
Share

business standard | December, 15, 2018

Leveraging community leaders to build resilience against climate change in urban areas (Comment)
Our Impact Map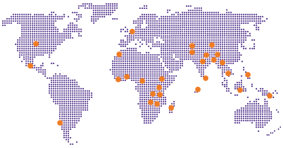 Sign up for our newsletter
© Copyright 2018 Intellecap Advisory Services Pvt. Ltd. - All Rights Reserved