26,Apr,2023
Intellecap & IDH Blog | Accelerating Net-Zero Transitions in Agriculture and Food Systems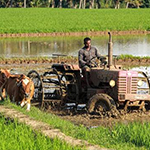 As climate change accelerates, transforming agriculture and food systems to reduce emissions has become a global imperative. Technologies for a net-zero transition in agriculture and food systems are playing a critical role in complementing existing climate action initiatives.
Intellecap & IDH are jointly studying these technologies to better understand their potential use-cases in mitigating emissions and how they can be integrated into businesses, governments, and developmental agencies' strategies.
This article provides an overview of the ongoing study and highlights some early findings related to emission hotspots, technology use-cases, benefits, and principles related to adoption in the smallholder context.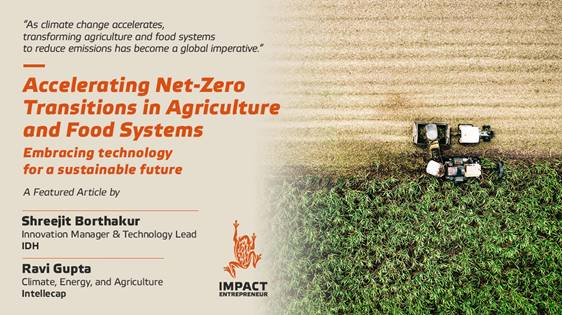 A Farmer's Struggle: The Impact of Climate Change on Smallholder Agriculture
Imagine a smallholder farmer in a low-income country, let's call him Rajiv, who has been cultivating maize for generations on his family's land. Over the years, he has witnessed the effects of climate change firsthand. Erratic rainfall patterns, prolonged droughts, and the increasing prevalence of pests and diseases have made it more challenging for him to maintain a stable crop yield. The rising cost of fertilizers and other farm inputs has only added to his financial burden. Rajiv is aware that his agricultural practices contribute to greenhouse gas emissions, but he feels powerless to change the situation.
Rajiv's story illustrates the challenges faced by smallholder farmers worldwide, particularly in low- and middle-income countries (LMICs). These farmers are not only struggling to adapt to the changing climate but also grappling with their role in the global emissions problem. The urgent need for net-zero transitions in agriculture and food systems calls for innovative solutions that address the unique challenges faced by farmers like Rajiv……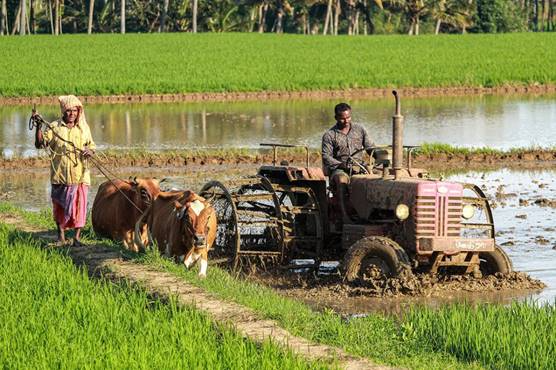 View full article