01,Apr,2022
Impact of Data Governance and Sovereignty on the Livelihoods of Smallholder Farmers: Article by Mayur Varandani and Ravi Gupta, Intellecap in Krishi Jagran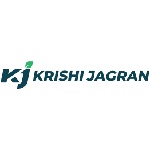 Mumbai, 1st April–  As part of the continued dissemination around the ICTforAg 2022 summit, Mayur Varandani , Manager Intellecap and Ravi Gupta,  Senior Associate, Intellecap wrote about, "Impact of Data Governance and Sovereignty on the Livelihoods of Smallholder Farmers"
Data analysis is a growing trend across industries, making it a critical part of improving business operations and decision-making. Myriad forms of data are enabling businesses to understand and anticipate customer needs, get insights into new geographies and customer segments, optimize resources, and make better decisions.
The agriculture sector is no different when it comes to the usage of data analytics. The sector has witnessed an increasing use of digital solutions such as precision agriculture, blockchain technology, and IoT to capture, facilitate, analyze, and enable decision-making on various activities across the supply chain. These solutions are driving a shift towards improving crop yields, mitigating the effects of climate change, increasing efficiency in resource utilization, and aligning with consumption demand in agriculture.
The current state of data ownership and governance in agriculture
There are more than 500 million smallholder farmers worldwide, playing a significant role in food production and food supply.  These smallholder farmers generate and may collect data on soil health, seed and fertilizer use, the time required to carry out field operations, production practices, and irrigation data. Data generators or service providers such as research institutions, government/ NGOs, and commercial service providers/ companies are also increasingly capturing this data either through direct interaction with farmers or by using mobile phones and/or remote sensing technologies to develop digital farmer profiles.
Some of these profiles contain comprehensive data, which are made accessible–sometimes on a commercial basis–to multiple service providers, such as input providers, financial institutions, agro-processors, government agencies, and farmer cooperatives. Service providers may also develop products and services by undertaking data analysis to provide farmers with better inputs, timely and low-cost access to finance, and efficient price discovery. However, this increasing collection, storage, and usage of data have given rise to concerns around the ownership and governance of farmer and farm data. Questions remain in terms of who decides how that data is used and shared, who benefits financially from said data, and what rights farmers have to access, delete, and control data about them and their farmers that are held by third parties.
Challenges faced by smallholder farmers in data governance and ownership
Many smallholder farmers face capacity restraints in fully utilizing data collated from their agricultural activities. There are multiple reasons for this, but some of the main ones include insufficient regulatory guidance on data privacy and security, lower literacy level, insufficient knowledge and awareness of how their data is stored and used by service providers, and a lack of farmer-centric data governance models. Apart from capacity-related challenges, smallholder farmers also face data ownership and control challenges, which impact their willingness to adopt digital solutions. According to the GFAR study "Rights of farmers to data, information, and knowledge," access to information is mainly limited to large-scale farmers and service providers. While much of the data is generated by smallholder farmers, it's generally gathered by government agencies, research organizations, NGOs, financial institutions, and development organizations. Since farm data is often sensitive and not something that farmers are willing to share, they may be reluctant to share certain data, particularly if that data will then be used and potentially owned by another party. This may put them in the position of either having to forgo access to beneficial digitally-enabled services unless they are aware and are willing to trade their data for access.
Given these challenges, there is an immediate need to design frameworks or processes for data governance and ownership that put the needs of farmers at the center. Putting in place policies around governance and inclusion will also drive the adoption of innovative and farmer-friendly data analytics solutions in the agriculture sector, thereby improving livelihoods and increasing income for smallholder farmers, while also benefiting service providers and other agriculture stakeholders through creating a fair and competitive market for service delivery.
Some ways stakeholders are addressing these issues
Overcoming issues around data governance and ownership requires a multi-pronged approach from all relevant stakeholders, including research institutions, policymakers, donors and development organizations, corporates, and data collection & analytics companies. Some well-known initiatives undertaken by organizations across the globe include the Voluntary Code of Conduct  by the National Farmers' Federation, Australian Farm Data Code, the EU Code of Conduct on Agricultural Data Sharing by Contractual Agreement, and the US Privacy and Security Principles for Farm Data.
Apart from developing codes and principles, some regions are also forming Farm Data Cooperatives. These farmer cooperatives pool and store members' data and provide organization control over the flow of data. Farmers' data cooperatives include Ag Data Coalition, Grower Information Services Cooperative and the Farmers Business Network in the United States, and JoinData, Dutch data cooperative.
Some not-for-profit development organisations and development agencies have also designed programs that enable farmers to interact with their data. For example, Digital Green's "FarmStack" is a free open-source software for data exchange to share data directly and securely without any third-party involvement. It also provides users with full control over data. Digital Green is using FarmStack to create a secure marketplace for the sale of agri products in India and Ethiopia.
The Feed the Future Ghana Agricultural Development and Value Chain Enhancement (ADVANCE II), which was implemented by ACDI/VOCA, used innovative, locally-sourced farmer identification smartcards owned by the farmer, which was shared with the farmer's consent.
Some private players are also using technologies such as AI and blockchain to enable farmers to store their own data on a secure distributed database. For example, Farmobile, a US-based agriculture data collection and software provider, has developed an ownership framework that governs farm data ownership and exercises control through a legal agreement that asserts who can edit and access that data. Farmobile DataEngine platform provides data ownership rights to the farmers, through which they can keep their data with themselves or can share with service providers or advisors and can also monetize it. Similarly, Conservis- a software-based farm management service provider gives the data ownership rights to the farmers. The company can only share farmers' data after their authorization.
With the increasing rate of technological advancements in the agriculture sector, data at different stages of the supply chain will become even more critical for planning and decision-making. Hence, there is a need to have a multi-stakeholder discussion on data governance where each stakeholder shares their concerns and suggestions to strengthen a common vision for the coherent implementation of existing data practices and policies across geographies.
View full article