13,Jan,2021
Giving Women Farmers Access to Technology | Charu Thukral & Shreejit Borthakur write for India Development Review (IDR)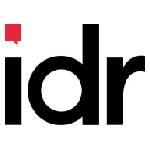 "If women in rural areas have access to land, technology, and financial services farm yield could increase by 20-30 percent."
Charu Thukral and Shreejit Borthakur from the Intellecap team, recently contributed to an an article for India Development Review (IDR) that highlighted the current technology gap that exists for women farmers in India, and shared five principles that #technology service providers could integrate in design, development, and deployment phases to make their solutions more inclusive for women.
According to the Food and Agriculture Organisation (FAO) of the United Nations, women produce approximately 60-70 percent of the food in most developing countries and are responsible for almost 50 percent of all global food production. In India, 48 percent of all self-employed farmers are women. In Sri Lanka and Bhutan respectively, 41.5 percent and 62 percent of women work in agriculture. And in Sub-Saharan Africa, 50 percent of the total agricultural workforce is made up of women farmers.
Despite these figures, the work of women in agriculture is often unaccounted for, rendered marginal, or invisibilised. In addition, women farmers are paid significantly lower than their male counterparts—estimates suggest that, as of 2016–2017, there was close to a 22 percent wage difference. Furthermore, the role of women farmers is often limited to less skilled work such as sowing, weeding, and harvesting. They are seldom included in decision-making processes and are not often seen participating in work that is mechanised.
Many of these gender disparities in smallholder agriculture are an outcome of systemic challenges. For instance, land ownership and other entitlements have been a major cause of concern for women farmers— in India, women own only 10 percent of agricultural land, while in Africa the figure is 20 percent…
View full article