Channeling capital to expand the reach of women menstrual hygiene products amongst women from low income households of India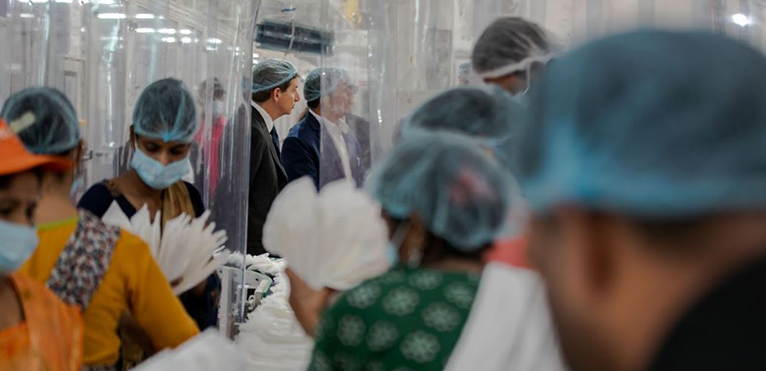 Clients
Soothe Healthcare
Project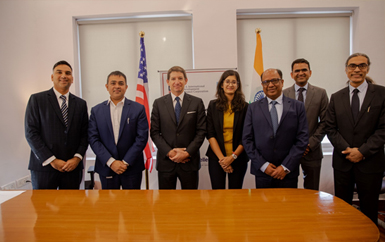 To help Soothe Healthcare, a healthcare and hygiene products startup catering to low income households for its fund raise activity to bring in transformative impact by helping them expand their business, grow their distribution channels and widen their reach to women across tier II and III markets.
Challenge
Founded in 2012 by Sahil Dharia, Soothe Healthcare offers a range of products targeted at feminine hygiene including its flagship product sanitary napkins, intimate washes and menstrual cups. At the outset, it sold sanitary pads under the 'Paree' brand and then later also ventured into the kids and adult diaper segment. However to create more impact outcomes for women's menstrual hygiene, to enter new markets and to amplify their marketing reach, Soothe wanted to raise funding.
Outcome and Impact
Soothe Healthcare raised INR 120 crore from its existing investors A91, Symphony, Sixth Sense, and GII and another INR 55 crore from the U.S. International Development Finance Corporation (DFC), enabled by Intellecap, the sole debt transaction advisor.Nathan Scott, the US DFC CEO was in India and along with Sahil Dharia, Founder and CEO, Soothe Healthcare, made the funding announcement at an exclusive signing in ceremony in Mumbai in Oct 2022.
This infusion of capital will now help the brand grow, expand channels, grow the accessibility of their products, reach out to women in smaller markets, build on their marketing and also proliferate the social messaging around women's menstrual hygiene.
This is in line with DFC's Global Health and Prosperity Initiative and two times Women's Initiative, through which DFC seeks to empower women and help them achieve the economic tools to prioritize their health and hygiene needs.
Transformative Impact by Investment Banking
Intellecap Investment Banking Team was the sole and exclusive transaction advisor and started engaging with Soothe Healthcare to help them raise debt capital. Intellecap helped Soothe with preparing the financial business plan and articulate the opportunity in a concise manner. Intellecap shortlisted the investors who would be most likely to invest in Soothe and front ended the investor interactions and valuation discussions. Full support was also provided to Soothe during legal and financial due diligence being conducted on behalf of the incoming investors. Intellecap also led negotiations for the transaction documents and helped Soothe Healthcare to raise capital.
Testimonials
"Raising a meaningful amount from existing partners and US Govt. DFC validates our brand's commitment to prioritise menstrual hygiene access, product, people, and communities. Our endeavour is to provide women with high quality products at a great value. Our value proposition and social impact-driven business model has helped establish Paree Sanitary Pads as a trusted personal hygiene brand across India. This fresh inflow of funds will help us reach women across wider geographies."
Sahil Dharia, Founder and CEO, Soothe Healthcare
"We continue to be believers in the business opportunity in women's hygiene and Soothe's relentless focus on building a high-quality Indian brand in the space."
Abhay Panday, General Partner, A91 Partners