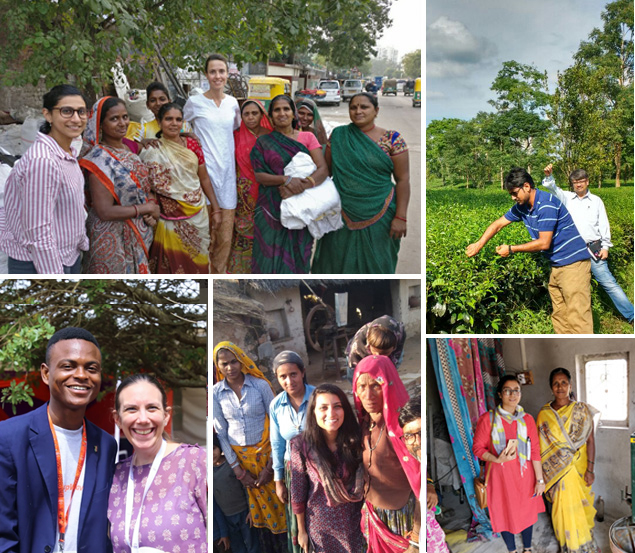 We look for the risk takers, the disrupters, the ones who can think of the tomorrow, today.
Whether it is a consulting expert, a research analyst, a finance prodigy or an investment banker, we seek to hire the best across the globe and provide them with a unique global ecosystem of learning, experience and expertise. Our teams are diverse, entrepreneurial and fun, comprising millennials and seasoned experts, who are passionate about changing the landscape of social change. The ability to serve the next 3 billion is an opportunity of immense promise, and we look at those who are entrepreneurial in their mindset, sharp in their thinking and bring in deep sector expertise to deliver compelling work globally.
WHAT WE LOOK FOR
Our team is always on the lookout for individuals who are:
Critical thinkers

Identify issues, obtain relevant information, relate and compare data from different sources

Solution designers

Ability to design business models and futuristic solutions to solve critical social challenges with low resource settings

Collaborative

Develop relationships across diverse teams and stakeholder groups to create unlikely alliances and take collective action

Value driven

Showcase highest standards of professional and personal character, in individual and collective capacity.
TALENT VALUE PROPOSITION
Career path at Intellecap is one of the most rewarding and fastest route to Partnership, and our endeavor is to support our people to achieve their goals as they grow with us.

Associate >> Senior Associate > Manager>> Principal> Partner >> Director and Partner>> Managing Director
I grew up in an entrepreneurial family, regularly seeing my parents building small businesses. The decision to work for Intellecap was the best choice not just to build my professional career but to nurture my entrepreneurial spirit. It's incredible being part of the great team offering support to social innovators at the intersection of knowledge, capital, and network. It's fulfilling seeing the impact social innovators we work with are creating in society.

ALLAN OBILO, ASSOCIATE
I started out at Intellecap as just a young professional passionate about impact. Now, however, I have been equipped with the knowhow on solving some of the most urgent and critical developmental challenges that I blend with my passion to ideate and create sustainable impact at the micro level.

MICHAEL OMEGA, ASSOCIATE
Working as part of the Gender & Livelihoods team, I have spoken to numerous women to understand their challenges as entrepreneurs and consumers. It is very fulfilling to know that my work is pushing the ecosystem to tackle these challenges better and help improve the lives of women and girls in developing countries. Intellecap has given me the perfect platform to do impactful work, while being part of an incredible learning experience.

NIHARIKA AGARWAL,MANAGER
I joined Intellecap in Nairobi on a wing and a prayer, as Intellecap's first full time staff on the African continent. 4 years back I was struggling to find Wi-Fi and plug points while caffeinating at local coffee shops in Kenya and today we have successfully managed to expand the Intellecap business full-fledged in Africa. The journey has been intense, yet rewarding and fun. I didn't even realize I was helping to build an institution.

ARIELLE MOLINO, ASSOCIATE VICE PRESIDENT

INTELLECAP IS AN EQUAL OPPORTUNITY EMPLOYER
Intellecap is an equal opportunity employer. We welcome all qualified individuals from diverse professional, academic, and cultural backgrounds, regardless of gender, religion, race, ethnicity, and nationality, and are committed to fostering a diverse and inclusive workplace.