15,Feb,2019
Zephyr Peacock leads 55 crore funding round in Shiksha Finance, advised by IBG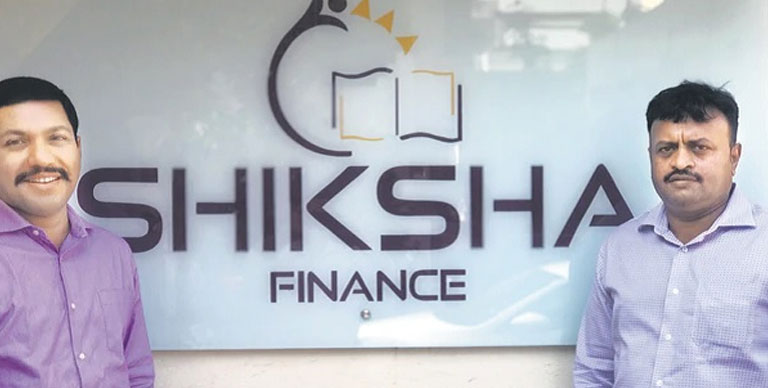 V.L. Ramakrishnan (right) and Jacob Abraham, founders of Shiksha Finance.
Private equity fund Zephyr Peacock India Growth Fund has led a 55 crore funding round in Shiksha Finance, a Chennai-based education finance company, said a senior executive. The deal was advised by Intellecap's Investment Banking Group. .
The round also saw participation from existing investors of the company. Shiksha finances students in classes I-X and also provides financing for working capital and capital expenditure to schools that run classes from nursery/kindergarten to Class 12.
"55 crore of growth capital has been raised from new investor Zephyr Peacock India Growth Fund and existing investors Aspada Investment Company and Michael and Susan Dell Foundation," said Shiksha chief executive officer and director V.L. Ramakrishnan. Shiksha will use the funds to expand its presence in existing locations and foray into new locations such as Maharashtra. It is currently present in Tamil Nadu, Andhra Pradesh, Telangana and Karnataka.
Prior to the current round, Shiksha raised a 21 crore Series A round from Aspada and the Michael and Susan Dell Foundation in 2017. It has also raised an additional 115 crore of debt so far. "Shiksha is uniquely placed in the education financing ecosystem as a lender to both schools and students. Its product offerings help improve the quality of affordable private schools and help children from low-income backgrounds access quality education," said Pankaj Raina, managing director, Zephyr Peacock India.
Access to quality education is an aspiration for most lower and lower middle income households in India and Zephyr Peacock India believes this is a multibillion dollar market, he said. "Zephyr Peacock has been closely tracking the education finance space. Our investment in Shiksha fits well with Zephyr's investment thesis in the education financing sector," Raina said.
Shiksha provides student loans to parents of school-going children, and school loans to educational institutions. The average student loan is for 25,000 for 12 months, while the average school loan is of 7 lakh for a tenure of four years, said Ramakrishnan. It has a loan book of 102 crore, which it aims to double over the next 5-6 quarters.
For many of our customers, it is their first time borrowing from a formal financier. They usually approach private money lenders, said Ramakrishnan.
"In many cases, the interest that the customer pays for our loan is less than half of the interest paid to a private financier. In that way, Shiksha's loan helps our customers reduce their interest burden and enhance financial inclusion in India. What is unique about our model is that credit delivery happens at the customer's doorstep," he added.
To access the entire story click here