15,Dec,2021
Vineet Rai, Founder & Chairman, Aavishkaar Group awarded at the 13th Inclusive Finance India Awards 2021 for Championing Financial Inclusion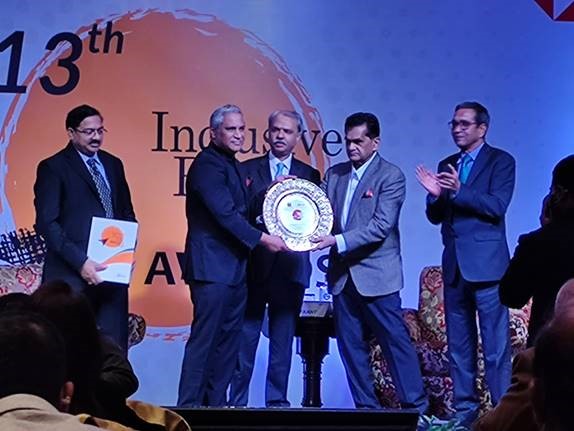 Mumbai, 15th December: In yet another significant milestone, Vineet Rai, Founder and Chairman, Aavishkaar Group was awarded and recognized for Championing Financial Inclusion at the prestigious 13TH Inclusive Finance India Awards 2021.
The 2021 Inclusive Finance India Awards by HSBC & ACCESS, conferred the award to Vineet for his individual contribution in advancing Financial Inclusion , for his spectacular work in pioneering Impact Investment in India and through his integrated approach of providing consulting, Investment banking and an Inclusive networking platform for early-stage social enterprises and businesses.
In a glittering Awards Presentation Ceremony held at the Hyatt Regency in New Delhi yesterday Vineet was felicitated by Shri. Amitabh Kant, CEO, NITI Aayog.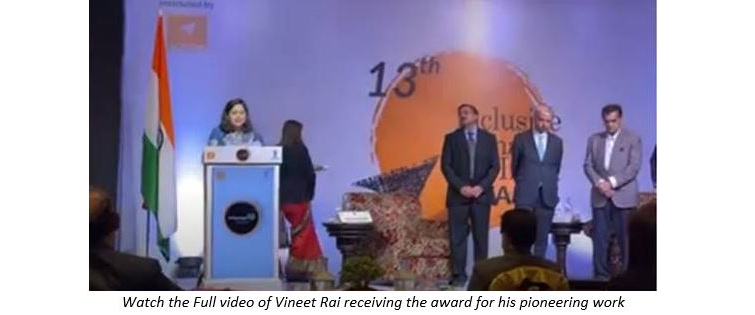 The Awards, Winners of which are decided by a reputed Jury, have been constituted to recognize, honor and encourage the contribution of thought leaders, practitioners, policy makers, institutions and researchers in advancing financial inclusion in India. This category felicitates contribution of individuals who enable financial inclusion through leadership in promoting models that work at scale, policy advocacy, building an enabling ecosystem, fostering innovation, building institutional capacities, catalyzing large investments etc.
The award to Vineet Rai, Founder and Chairman, Aavishkaar Group is yet another testimony to the impact created by the Group and his extraordinary story, encapsulated in this video that captures his and the Group's journey.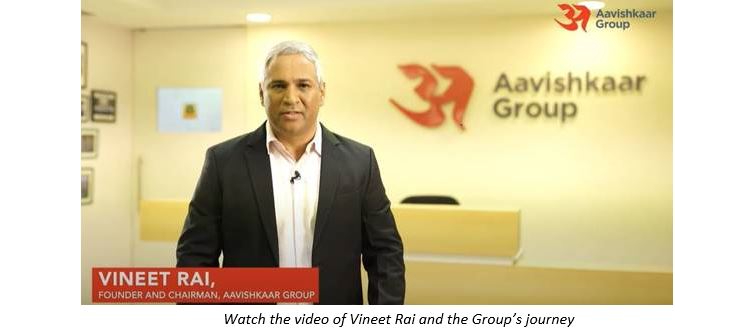 More on the Award: The Inclusive Finance India Awards is an initiative of ACCESS institutionalized in 2009, in partnership with HSBC India. The inspiration behind Inclusive Finance India Awards was to institute a mechanism to recognize the larger contribution of thought leaders, policy makers, promoters and researchers to the sector. The Inclusive Finance India Awards initiative aims to celebrate & encourage deserving institutions and individuals.