06,Apr,2022
Urvashi Devidayal, AVP Intellecap and Sankalp Lead, India inducted into the Skoll World Forum Fellowship 2020-2022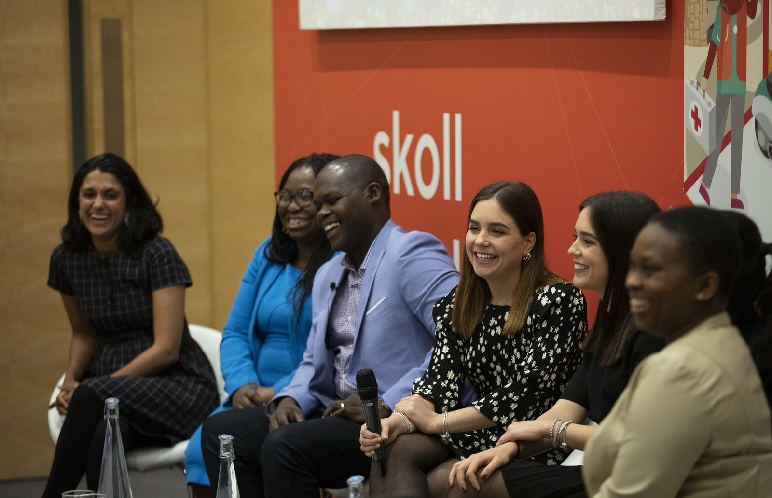 6th April–   In a significant milestone for Sankalp Forum and Intellecap, Urvashi Devidayal, AVP Intellecap and Sankalp Lead, India has now been inducted into the prestigious Skoll World Forum Fellowship 2020-2022.
The Skoll World Forum Fellowship was created in 2018 to provide a platform for leaders driving solutions to problems faced by the communities that they live and work in.
Originally intended to bring global representation at the World Forum in Oxford, the program has since evolved into a valuable platform for proximate leaders to engage with relevant peers, partners, and funders within Skoll's global network.  This program cultivates a supportive, cross-sector, cross-regional network of diverse and proven change makers.
In four years the programme has grown to 110 fellows from 47 countries who collaborate, elevate their visibility through speaking, secure funding ($10 million reported by 2019 fellows), join impact leadership programs and develop personal relationships.
To meet the 2020-2022 cohort of Skoll World Forum Fellows- Click Here