01,Oct,2019
Intellecap launches Better Sanitation Collective to support India's efforts towards SDG 6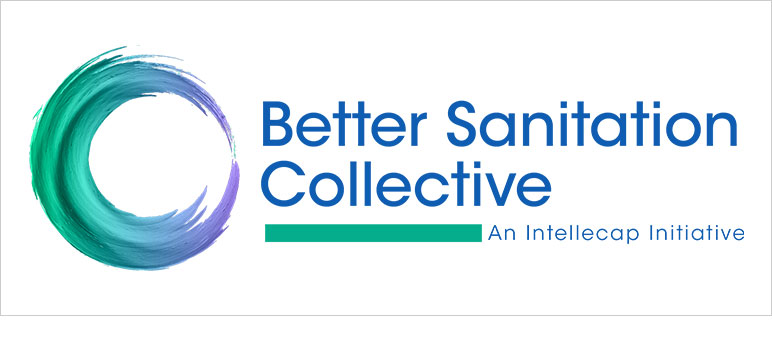 Benefits of improved sanitation extend well beyond reducing the risk of health conditions such as cholera, diarrhea, dysentery etc. It enhances overall human well-being while also positively impacting social and economic development of a country. However, the scale and complexity of such an effort needs a multi stakeholder approach, where existing initiatives at Central and State Government levels are sustained with the help of development partners as well as private sector players.
Better Sanitation Collective is an Intellecap initiative to bring together stakeholders such as entrepreneurs, investors, R&D institutions and other ecosystem intermediaries to support India's efforts towards attaining Sustainable Development Goal 6.
It is envisioned as a sectoral engagement platform to share global best practices as well as cross-learnings from sanitation journeys of different States in the country. The platform aims to identify, co-facilitate, and drive adoption of solutions to mitigate sanitation related challenges by supporting operationalizing of sanitation facilities across the country. It will also help identify and support innovative private sector enterprises working in the sanitation value chain consisting of infrastructure development, solid & liquid waste management and behavioural change.
The Collective will organize regional and national level convenings to get key sector stakeholders to share their experiences as well as deliberate on possible solutions for sanitation challenges. The collective will also create and disseminate knowledge related to sector trends, issues, innovative resolution mechanisms etc. It will also provide pre-incubation and incubation support for private enterprises while also helping mobilize capital by leveraging other existing initiatives of Intellecap such as StartUpWave.
Better Sanitation Collective thus aims to enable partnerships among key stakeholders so as to co-create solutions for the sanitation challenges of the day.
Whether you are an entrepreneur, investor or R&D institution interested in the water and sanitation space, reach out to us at bettersanitationcollective@intellecap.com