12,Jul,2023
Healthtech startup Eden Care Medical, part of the Rwanda Innovation Fund cohort, selected for YCombinator Batch of 2023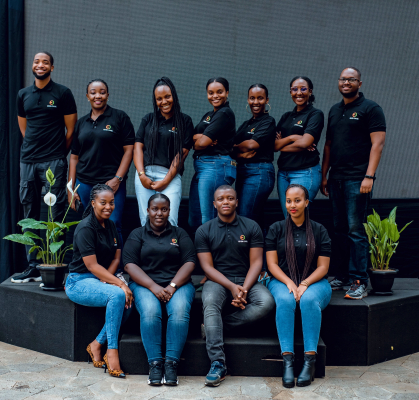 In a significant achievement, Eden Care Medical – A Health Tech Startup and a part of the Rwanda Innovation Fund cohort, has been selected for the YCombinator batch of 2023.
This is an extremely prestigious moment for the startup community as Eden Care is the 1st ever Rwandan enterprise accepted into Y Combinator. It is also a huge source of pride for us at Intellecap, since it's the first ever enterprise from Intellecap's network to be selected in the Y Combinator Accelerator program
Intellecap is presently managing the Technical Assistance Facility for the Rwanda Innovation Fund – a joint initiative between the Govt. of Rwanda and African Development Bank (AfDB)
About Eden Care Medical:
15M Africans slip into poverty every year due to a large medical bill, yet health insurance penetration (the best solution to this problem) sits at 0.2% — 10x lower than other emerging markets — partly due to the lack of modernization in the industry. Eden Care Medical (YC S23) is building delightful digital health insurance for employers in Africa, starting in Rwanda.
Founded by Moses Mukundi, Eden Care is on a mission to provide access to affordable quality healthcare to 100 million people in Africa and other emerging markets. By automating the health benefits process, Eden is transforming it into a digital experience that is simple, fast, and stress-free — saving HR teams and their employees time and money. And its focus on proactive engagement with its members on wellness and prevention differentiates it in the market.
About Y Combinator:
The most prestigious startup accelerator in the world, Y Combinator (YC) has invested in nearly 3,000 companies including Airbnb, DoorDash, Stripe, Instacart, Dropbox, and Coinbase. The combined valuation of YC companies is over $300B. YC has programs and resources that support founders throughout the life of their company
Read the full announcement here:Click Here