25,Jul,2023
Circular Apparel Innovation Factory's innovation partner, KBCols Sciences, selected as one of the 10 winners of H&M Groups Global Change Awards, 2023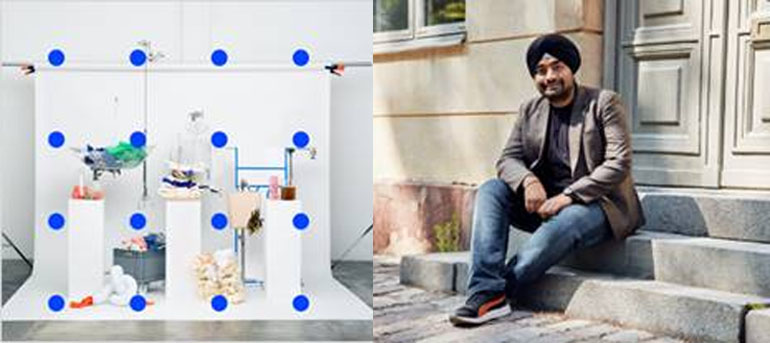 Mumbai 25th July– Circular Apparel Innovation Factory (CAIF), an Intellecap initiative, part of the Aavishkaar Group, is proud to announce that their innovation partner, bioprocess-tech startup, KBCols Sciences has been selected as one of the 10 winners of H&M Foundation Global Change awards, 2023 and also been included in UNIDOs Facility For Low Carbon Technology Deployment (FLCTD) Innovation Challenge.
The Textile & Apparel industry is a significant polluter, generating 6-8% of the global carbon emissions. Estimates also reveal that textile manufacturing contributes to 20% of the global water pollution. A major source of this environmental impact is the use of chemical dyes, which are derived from fossil fuels and contain harmful components. There is a need to support an approach to validate greener and sustainable dyeing solutions that have the potential to exponentially accelerate the transition of the Textile and Apparel (T&A) industry to NetZero.
In order to solve for such challenges, Intellecap's Circular Apparel Innovation Factory (CAIF) conceptualized and implemented Project ACE (Accelerating Circular Economy), wherein corporate brands and manufacturers collaboratively pilot innovative circular solutions to develop a body of evidence on the environmental, economic and social benefits such solutions can deliver and contribute exponentially to decarbonize the T&A supply chain.
KBCols Sciences is one such innovative enterprise whose solution was tested under Project ACE. KBCols Sciences has developed a microbial dyeing solution that can transform the textile industry by producing sustainable and natural colours from non-genetically modified organisms (Non-GMO).
Recognizing KBCols Sciences' potential as a breakthrough innovation for the textile and apparel industry, CAIF partnered with Shahi Exports to test and validate such sustainable technologies.
Gauri Sharma, AGM, Sustainability Innovation & Communications, Shahi Exports, said "We are proud to see homegrown Indian innovator KBCols gaining international recognition for their microbial dyes that can reduce the industry's heavy dependence on synthetic chemicals. As a large, vertically integrated manufacturer, we recognize our role in supporting early-stage innovators in making them industry-ready to scale effectively. Through CAIF's Project ACE, we were able to connect with and pilot innovations like KBCols that are tackling the industry's most pressing sustainability challenges."
"As an innovative deep technology-driven startup, KBCols is highly committed to changing the landscape of sustainable coloration using its proprietary technology. KBCols is now poised towards scaling and creating impact at scale with sustainability at its core. " highlighted Vaishali Kulkarni, Founder and CEO, KBCols Sciences
"Our Partnership with Shahi Exports and CAIF has been fruitful. Through Project ACE, we understood and appreciated the importance of prioritizing the economic viability of our solution in addition to delivering cutting-edge technology – This will go a long way in driving commercial adoption of our solution. We appreciate the support CAIF provided us in connecting with brands and manufacturers." – Arjun Bajwa, Co-founder of KBCols Sciences
The pilot project with KBCols Sciences and Shahi Exports has demonstrated that with the continued support and scale, microbial dyes have the potential to disrupt the textile industry.
"It is well established that even with a 100% transition to renewable energy and no coal, the Textile & Apparel industry will still fall short of its climate goals for 2030 by 40%. This is where we believe that transformational solutions like KBCols Sciences, which deliver substantial improvements in energy efficiency, water consumption and reduced effluent generation can deliver an exponential impact. Hence at CAIF, our focus is to create the enabling environment through knowledge, networks and access to capital to support such solutions to scale their impact within the industry" Siddharth Lulla, Principal, Circular Apparel Innovation Factory, Intellecap