05,May,2020
Aavishkaar Group joins the New Alliance launched at the World Economic Forum to Help Social Entrepreneurs combat the Impacts of COVID-19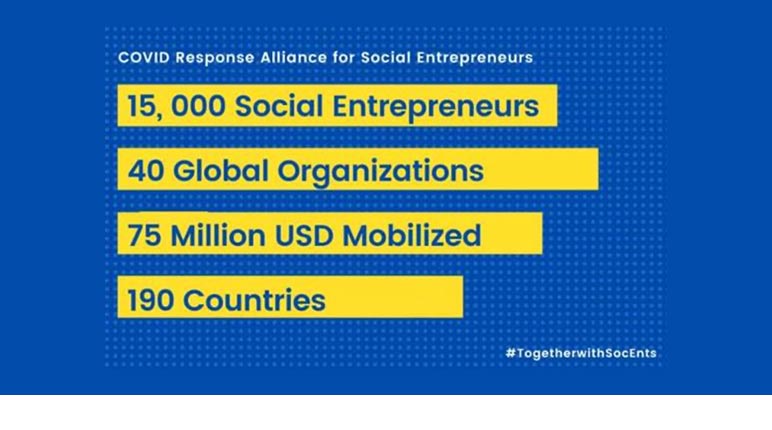 Mumbai, May 5, 2020: Aavishkaar Group has joined the new alliance launched at the World Economic Forum to help social enterprises and entrepreneurs combat the impacts of Covid-19. The Group aims to use its significant presence in the Global South to help social entrepreneurs across the key emerging markets.
Forty leading global organizations have united to launch the COVID Response Alliance for Social Entrepreneurs, pooling knowledge, experience and responses to alleviate suffering and advance new models of change for a more inclusive, equitable and sustainable world.
The Alliance members which includes the Aavishkaar Group, currently support over 15000 social entrepreneurs in helping over 1.5 Billion people in 190 countries, working as key local actors to serve the needs of excluded, marginalised and vulnerable groups, who are disproportionately impacted in this crisis.
The Aavishkaar Group has taken a graded approach to support its stakeholders manage the socio-economic impact of COVID-19:
To provide immediate relief, the Group through the Aavishkaar Foundation, launched the Aavishkaar Group Facility for Humane Actions to provide relief work focused on supporting those impacted by Covid-19 by working with NGOs / Civil Society Organizations in 10 Low Income States of India. The Facility focusses on two main objectives – alleviating hunger and supporting frontline healthcare workers. The Facility through six grantee organizations has distributed over 1 million meals and disbursed over 4,500 PPE Kits, 33,000 Masks and 3,000 Gloves to doctors, healthcare workers and community staff. The Facility has also identified another 6-7 grantees to add to the efforts.
From a short – to – medium term perspective, the debt vehicles of the Group, namely Arohan and IntelleGrow, over the next 12 months, are expected to additionally disburse USD 700 Million to poor women and MSME Owners to cope up with the challenge.
To support growth entrepreneurs to reset their growth trajectory, Aavishkaar Capital, the impact investment arm of the Group has been mobilizing Capital in Partnership with its Limited Partner and is targeting USD 75 Million to 100 Million as COVID 19 support facility.
The Group has also used Sankalp Dialogues in India and Africa to convene the community to share effective interventions so that they can be scaled and replicated in the developing South, and in addition various businesses in the Group have launched Surveys to understand the impact across the Entrepreneurial Community.
The Alliance for Social Entrepreneurs will coordinate support for social entrepreneurs in four key ways:
Assess and highlight needs across the members' social enterprise portfolios
Amplify and expand available financial support under a join Alliance dashboard and help members to raise additional resources
Coordinate non-financial support provided by companies & intermediaries such as social procurement, legal services and technological support
Advance joint communication efforts to advocate for appropriate fiscal and policy interventions relevant to social entrepreneur
This initiative will also feature "Covidcap.com", a new resource developed by the Center for the Advancement of Social Entrepreneurship (CASE) at Duke University. This dashboard, a searchable database of emergency funds available to non-profit and for-profit entrepreneurs during COVID-19, contains global capital relief offers worth over $1 trillion.