Intellecap is the advisory arm of the Aavishkaar-Intellecap Group, which works to build businesses that can benefit the underserved segments across Asia and Africa. All our work at Intellecap is designed to make markets equitable and inclusive. Our work has demonstrated success and some of our awards include:
Porter Prize for 'Enabling Social Progress' in 2016

'Active Market Builder of 2017' by GSG Chicago

'Social Entrepreneur of the Year' in 2017 at the Asian Awards
Our Leadership
We have a shared passion to run successful businesses in the most challenging and high risk markets. Our diverse perspectives allow us to solve problems and uncover opportunities in a unique way.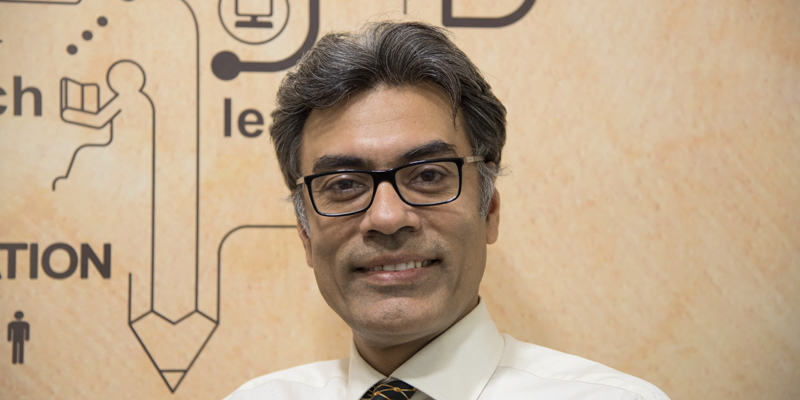 Vikas Bali
CEO, Intellecap
Area of expertise:
Business Strategy, Innovation, Corporate Finance
Vikas has close to 25 years of experience spread across management consulting and industry roles. At Intellecap he is focused on developing innovative business models for the majority markets, scale up enterprises and contribute towards solving the jobless growth environment across the developing world.
He has or is closely working with clients like Shell foundation, Hans foundation, WBG, Shakti foundation, FHI360. Most recently he is overseeing the digitization of women centric value chains in rural india by creating a coalition of rural women, processing industry, payment banks, MFIs etc.
Prior to his appointment as the CEO of Intellecap, Vikas was the global head of Consulting, leading a team of 40 + people working across India and Kenya. Prior to joining Intellecap, Vikas was working with Accenture Strategy as Managing Director – Head of the Products industry group. He has also worked with DEN Networks, Tata Sky and A.T. Kearney.
Vikas has completed his Post Graduate Diploma in Management from IIM – Calcutta with Strategy as major subject of his study. He has completed his Bachelor in Engineering from Vivekanand's institute for Technology.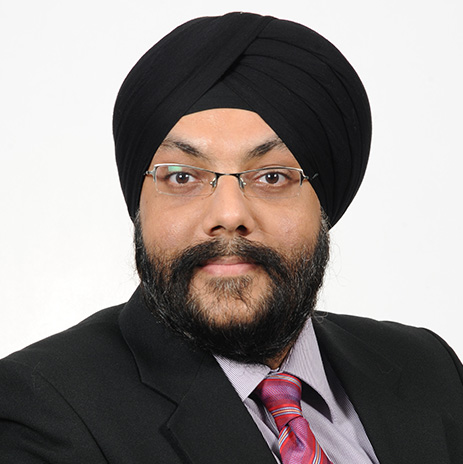 Gagandeep Bakshi
Director, Intellecap
Area of expertise:
Private Equity, Debt Capital Markets, M&A, Corporate Finance and Business Strategy.
Gagandeep, brings in wealth of knowledge of sectors like Financial services, Healthcare, Agri, Clean Energy and Infrastructure through his work across Investment Banking and Corporate Finance. In his career spanning more than 15 years, he has advised businesses across their growth life cycle and closed deals across sectors. He has led and managed entire transaction processes including financial modeling, valuations, structuring, partner/ investor identification, negotiations, due diligence and
documentation.
Prior to joining Intellecap, Gagandeep worked with esteemed firms like Centrum Capital, SBI Capital Markets and Citigroup. He has done his post-Graduation in Management from University of Nebraska – Lincoln, USA and CFA certification from CFA Institute, USA
Select Deals Closed – Arohan, Intellegrow, EPS, Collateral Medical, SV Agri, Arya Collateral, Punjab Renewable Energy Systems, Suryoday Microfinance, Leixir Dental Lab.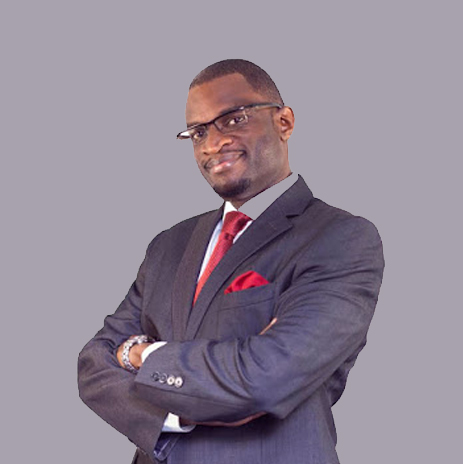 Jeff Aludo
Director, Intellecap Africa
Area of expertise:
Corporate Strategy, Operational Strategy, Business Transformation, Operating Model Development
Jeff's experience in Africa and other emerging markets drives his passion for sustainable development on the ethos of shared value. He has a focus on technology, organisation and strategic transformation. He often shares his voice by penning columns in leading publications.
His consulting and industry sector experience spans more than 20 years, with senior roles held at leading consulting firms such as Deloitte US and PwC. Jeff has also taken regional helm at a leading International Strategy, Risk Advisory, and Public Relations Company. He therefore brings astute consulting, public relations and communications strategic experience as he continues to advocate for public and private sector participation for sustainable social impact.
Jeff receives invites from leading corporates such as CitiBank, Standard Chartered and British American Investments Group to provoke the thinking of board and senior management on topics such as corporate strategy planning, organisation change and transformation, leading from the front, operational excellence and performance management.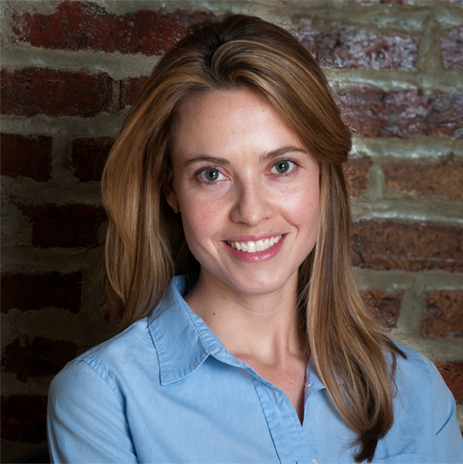 Lindsay Clinton
Director, Intellecap US
Area of expertise:
Business Strategy, Human Centered Design, Stakeholder Engagement and Facilitation, Impact Measurement, Sustainability, Circular Economy

Lindsay is a business consultant with 10+ years of international experience in a range of advisory, research, forecasting, and start-up roles at the intersection of business and social change. She is based in New York City and runs the US office of Intellecap.
Previously, Lindsay worked for 5 years at the think tank and consulting firm, SustainAbility, where she ran the New York office. Her portfolio included finance, technology, pharmaceutical, and food companies, including Barclays, BMW, GE, Nestle, Nike, and UBS. Assignments included sustainability strategy creation, metrics development, as well as workshop facilitation and engagement. She produced research on business model innovation.
Before SustainAbility, Lindsay managed Intellecap's thought leadership from Mumbai. She was the Founding Editor of Beyond Profit a bi-monthly print magazine on social enterprise and impact investing, and also published Microfinance Insights.
Lindsay is a graduate of the University of Virginia where she received a B.A. in English. She has been published in The Wall Street Journal, The New York Times, Fast Company and the Guardian Sustainable Business. She is part-time faculty at Parsons-The New School where she teaches a course on sustainable business models; Co-Chair of the ANDE Corporate Partnerships Learning Lab; and mentor to an organic, feminine care business launching in India this year.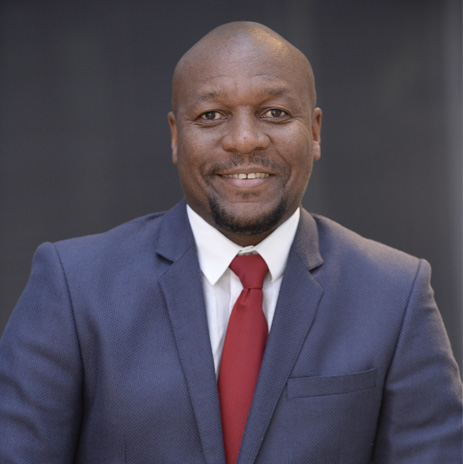 Dr. Mthandazo Ngwenya
Director, Intellecap Africa
Area of expertise:
Business Strategy, International Banking, Corporate Finance, Grant Management, Socio-economic Development
Dr. Ngwenya plays a key role in strategic decision making across all initiatives and service lines of Intellecap in Africa. He has extensive and diverse experience ranging from international banking, strategy consulting, project management, corporate finance, and socio-economic development. He has appeared in various publications and featured on television and radio interviews discussing issues related to business, sustainable development and politics in Africa.
Prior to joining Intellecap he held various positions in the financial services sectors and consultancy rising to the position of CFO and Managing Director. He draws on this wealth of expertise to advise blue chip multinational corporations, international developmental organisations and governments to implement successful socio economic development projects and structure development financing solutions.
Dr Ngwenya holds a Doctorate in Law from the University of South Africa, an LLM in Public International Law from the University of London, an MSc Finance and MBA from Edinburgh and is a Chartered Corporate Secretary. He served for several years as the public officer of various developmental funds and as an advisor on Bilateral Investment Treaty policy development. Mthandazo has also been influential in advising the Southern African Development Community secretariat in Gaborone, Botswana on designing developmental programmes that can attract private sector co-funding opportunities to SADC.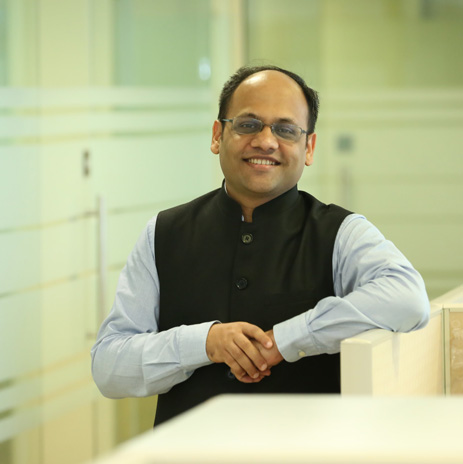 Anurag Agrawal
Partner, Aavishkaar
Area of expertise:
Impact Investing, Investment Banking, Microfinance/Financial Inclusion, Agriculture

Anurag is a partner at Aavishkaar, one of the leading Impact focused Investment funds in India. He has been part of founding team of the group company Intellecap and last served as its CEO.
In the ten years of his association with Intellecap, Anurag set up and built the Company's Investment Banking Practice. Anurag has also played a key role in incubating I3N, India's first impact focused angel network. He was also one of the key architects of creating the current group structure of Intellecap and led the efforts of the group in the incubation/acquisition of the 3 NBFCs (IntelleCash, IntelleGrow and Arohan) within the Intellecap group.
In addition to serving on the Board of Intellecap as its CEO, Anurag has in the past served as an Independent Director on the Board of A Little World and Zero Mass Foundation. He represents the Promoter Group on the board of Group Companies Arohan Microfinance, Jainsons Finlease (IntelleGrow) and IntelleCash Microfinance Network.
Before joining Intellecap, Anurag worked at ICICI Bank in the Cash Management Services Department. He has a Bachelor of Business Administration and a Master of Commerce Degree from Madras University, Chennai (India), and a Master of Business Administration in Finance from TA Pai Management Institute, Manipal (India)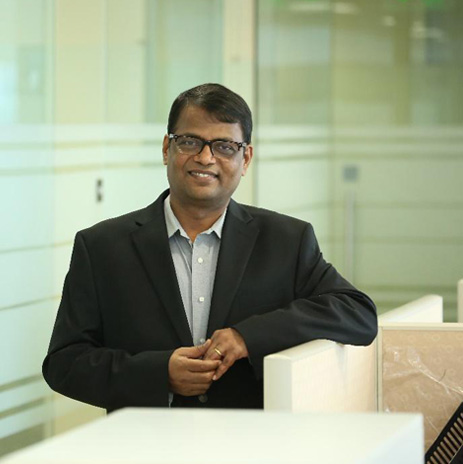 EN Venkat
Partner, Aavishkaar Frontier Fund
Area of expertise:
Venture Capital, Mergers & Acquisition, Fund Design and setup, Blue Economy, Angel Networks, Manufacturing
EN Venkat is a Partner at Aavishkaar Venture Management Services, based out of Mumbai. He is a Partner in the Aavishkaar Frontier Fund (AFF) – which invests early stage scaleable inclusive businesses in Indonesia, Bangladesh and Sri Lanka. AFF Focus sectors – Food and Agribusiness, Livelihoods, WASH and Tech for Development.
Prior to joining Aavishkaar, Venkat has leadership experience of over 15 years of experience in Financial Services and Corporate Sector. In his career he has had a range of roles in operations, startups, financing and advisory services and covered many industry segments in India, Gulf and Hong Kong.
Venkat is a graduate of Indian Institute of Management, Ahmedabad, and Birla Institute of Technology and Science, Pilani. He has spoken at many events on Impact Investing and Startups.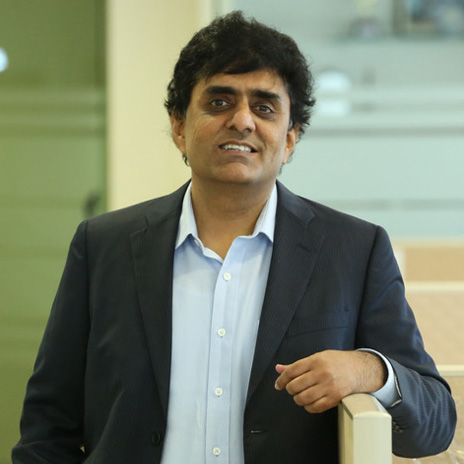 Pradeep Pathiyamveettil
Managing Partner, Aavishkaar
Area of expertise:
Deal Structuring, Portfolio Management, Business Strategy, Impact Measurement, ESG (Environment, Social, Governance), Multi-stakeholder Engagement
Pradeep has been a part of the Aavishkaar-Intellecap Group for the past 16 years. He currently serves as the Managing Partner at Aavishkaar, the Group CFO and the Group Impact Officer.
Over the last decade and half, he has worked across cross functional areas and has served on boards of multiple portfolio companies cutting across sectors incl Agriculture, agro processing, renewable energy, healthcare services, education content & service and financial services.
Before being a part of the group, Pradeep worked for over 6 years with an integrated agro-processing company and was closely involved in the structuring and project financing for greenfield and brownfield domestic and international projects.
Pradeep is an MBA from the TA Pai Management Institute, Manipal and a Bachelors in Applied Science from the PSG College of Technology in Coimbatore.
Our Clients
We work with organizations to improve business competitiveness in complex and challenging markets. Here are some of the organizations we work with.
Our Impact Map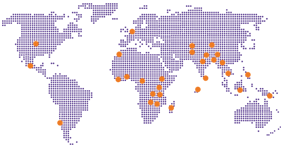 Sign up for our newsletter
© Copyright 2018 Intellecap Advisory Services Pvt. Ltd. - All Rights Reserved